When my mom and dad signed up to walk the Camino de Santiago — a 500-mile hike in Spain, the least I could do was buy them both a good pair of walking sandals (hey, rather them than me, right?) The brand that made it to the top of the list for them both? Keen. The good news is, that you don't have to walk anywhere near as far to appreciate the brilliance of these shoes, and they are currently on sale in an early Black Friday deal.
When hiking through 86-degree sunshine, their one requirement was breathable, comfortable hiking sandals. Sure, my dad decided to rock his with socks, but it's not a fashion show, I'm told. Both of them opted for the Keen Newport H2 Closed Toe sandal, which is discounted from $125 to $75 on Amazon right now. Whether you're off on your own hiking adventure, or looking for a pair of shoes to walk the dog in, don't hang around!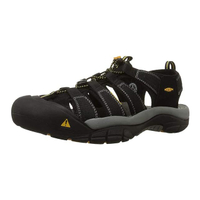 KEEN Men's Newport H2 Closed Toe Water Sandals: was $125 now $75 @ Amazon
The men's variety of the sandals, which have a water-resistant upper for walking on the beach and around lakes, is on sale now in a number of different colorways and sizes.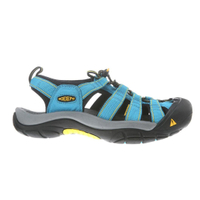 KEEN Women's Newport H2 Closed Toe Water Sandals: was $125 now $75 @ Amazon
The women's variety of the walking sandals are also on sale, although you'll need to cycle through the different colorways to find the cheapest deal in your size.
However far you plan on walking, getting a comfortable pair of shoes or sandals is the first step. Keen's fit gives you space for your toes to spread out, so your toes aren't hitting the front of the sandal as you walk. There's also a contoured heel that locks your foot in place for a more secure fit. When I asked my mom for a shoe review mid-walk, she said she had no complaints — the sandals were as comfortable as some of the best hiking boots she'd used in the past, and she loved how breathable they were when the temperatures in Spain heated up.
Of course, when it comes to trekking on uneven terrain, grip is the most important thing — you don't want to be slipping and falling. These shoes have a tried and tested rubber outsole to help increase traction on the trails.
Not for you? Keep an eye on the Tom's Guide fitness pages in the run-up to Black Friday, as we'll be hand-picking the best deals. We've also found 15 of the best Asics running shoes in the Black Friday sale here.