Ladies (and gentlemen with Fabio-esque hair), if you've been coveting the rather excellent Dyson Airwrap then you'll be keen to know that it's now on the receiving end of a 20% discount, bringing its price down to a (slightly) more manageable AU$719.
And if you don't need to style your hair but you do want to dry it with the best hair dryer on the market, the Dyson Supersonic has also seen its price knocked down by 20%, too.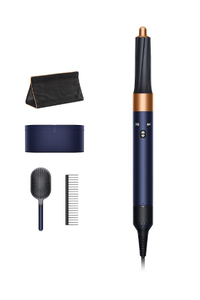 The AU$719 price tag may still seem like a lot for what some may see as essentially a curling iron, but the Dyson AirWrap is so much more. Plus, it rarely sees a discount, so when it does, it's big news.
Littered with innovation in true Dyson fashion, the AirWrap successfully manages to create convincing, long lasting curls by employing the Conada effect. This sees the hair being attracted to the styler in both directions — as opposed to you having to physically wrap it around yourself — to make creating voluminous curls an absolute breeze.
A wide range of attachments makes the AirWrap a versatile tool in your haircare armoury, and it can even double up as a hair dryer.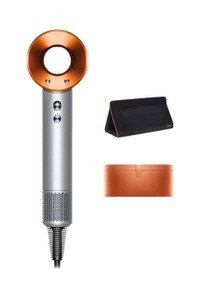 Dyson Supersonic | (AU$599) AU$479 at Dyson
If it's just quick and easy hair drying you need in the mornings then nothing can quite compare to the Dyson Supersonic. Capable of blasting air out at incredible speed and volume, it will have your hair looking its best in no time. Better still, this discounted price includes five styling attachments that all serve a genuine purpose. Your morning routine will never be the same.
Also available at Myer for AU$479
As mentioned earlier, however, if you're just looking for the best possible way to dry your hair after a shower, the Dyson Supersonic has also had its price slashed. You can pick one up now in a choice of four colours from Dyson for AU$479.