Apple's long-awaited WWDC 2023 is set for June 5. While that's still weeks away, retailers are quietly clearing inventory to make room for any potential Mac announcements.
For Apple fans, that means now is a great time to look for Apple bargains. Today, for instance, three Macs are currently at all-time price lows at Amazon. The iMac M1, the new Mac mini M2, and the MacBook Air M1 are currently up to $400 off. (Looking for more deals? Read our guide to the best Apple deals right now).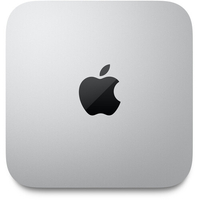 Apple Mac mini M2: was $799 now $689 @ Amazon
Editor's Choice: The new Mac mini M2 is faster and $100 cheaper than its M1-based predecessor. In our Mac mini M2 review, we said it's one of the best computers on the market with a speedy M2 CPU that runs circles around Apple's M1 CPU. The base model supports up to two external displays at up to the same resolutions (6K via Thunderbolt 4 or 4K via HDMI). It features an M2 CPU, 8GB of RAM, and 512GB SSD. It's $110 off and currently at its lowest price ever. The 256GB SSD model is also on sale for $499 ($100 off).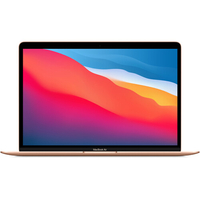 Apple MacBook Air M1: was $999 now $799 @ Amazon
The MacBook Air offers fantastic performance thanks to Apple's M1 chip. In our MacBook Air M1 review, we saw amazing endurance with over 14 hours on our battery test. This laptop features a 13.3-inch Retina display, Apple M1 CPU, 8GB of RAM, and a 256GB SSD. It's no longer Apple's flagship, but it's an unbeatable deal at this price, which is its lowest price excluding a student only discount.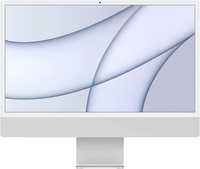 Apple iMac (2021/256GB): was $1,299 now $1,099 @ Amazon
Save up to $400! Like many Apple products, good discounts on iMacs don't show up often — so when one does, it's big news. Right now, you can save $200 on the 2021 iMac, and take full advantage of its beautiful display, 1080p webcam, rich audio, and the impressive performance of its M1 chip. If you want more oomph from your video, the 8-core iMac M1 is on sale for $1,199, which is $400 off and an all-time price low.
Each of the Macs above are at their all-time price lows. However, if you want the most bang for your buck — the Mac mini M2 is the best option. Not only did we name it one of the best computers you can buy, but Apple's pint-sized powerhouse is considerably faster than the other Macs on sale thanks to its speedy M2 chip.
In our Mac mini M2 review, we found Apple's machine was capable of handling just about anything. We had no trouble flipping between 30+ tabs in Chrome and Safari while listening to music and playing a game in windowed mode, with apps like Lightroom opening instantaneously.
If you prefer the convenience of an all-in-one, you'll want to consider Apple's iMac M1. This is a brilliant, sleek device that offers outstanding performance and a beautiful display. Whether you're browsing, streaming, editing photos, or rendering videos, the 2021 iMac won't slow down thanks to its M1 chip.
In our Apple iMac 2021 review, we also noted that this iMac also has excellent an excellent webcam and set of speakers. These features pair with the 24-inch 4K Liquid Retina display to deliver a cinematic experience while streaming TV and movies. Video calls with colleagues and loved ones look great, too.
Finally, if you just want a budget Mac laptop, the MacBook Air M1 is a steal at $799. Sure, it's an older model, but it should still hold sufficient power for students or everyday work. In our MacBook Air M1 review, we said it packs MacBook Pro-like power and amazing battery life (over 14 hours).