Warmer weather is on the horizon and that means it's only a matter of time before we can bring our workouts outdoors again. Whether you're into long runs in the park or bike rides along city streets, the right pair of headphones can make — or break — your outdoor workout.
Fortunately, many of our top-rated headphones are currently on sale. In particular, many of our favorite Apple/Beats headphones are on sale right now with deals from $49. Many of these 'phones and earbuds are at (or near) their lowest prices ever. So we've rounded up all the best headphone deals you can get right now on Apple/Beats 'phones. For more outdoorsy sales, make sure to check out our guide to the best spring sales.
Apple headphones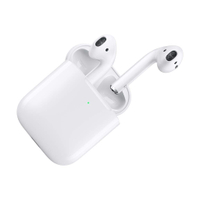 AirPods: was $129 now $89 @ Verizon
Verizon has the Apple AirPods with standard/wired charging case on sale for $89. That's one of the best deals we've seen for Apple's entry-level buds. They feature Apple's H1 chip for fast wireless connectivity with Apple devices. They're just $10 shy of their all-time price low. By comparison, Best Buy has them on sale for $99.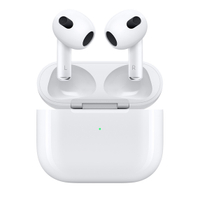 AirPods 3 (2021): was $179 now $149 @ Best Buy
The AirPods 3 offer Spatial Audio, which creates immersive listening experiences for music-listening, movie-watching, and more. They're also IPX4 sweat and water resistant, a feature that was previously exclusive to the AirPods Pro. They're rarely on sale and just $10 shy of their all-time price low.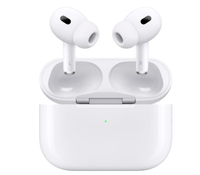 AirPods Pro 2 (2022): was $249 now $189 @ Micro Center
Lowest price! The AirPods Pro 2 pack Apple's new H2 chip to provide 2x more noice cancellation than their predecessors. They also offer Personalized Spatial Audio with dynamic head tracking for a more immersive audio experience. In our AirPods Pro 2 review, we said they take everything we loved about the original AirPods Pro to the next level. Note, shipping adds $5. Alternatively, Amazon offers them for $199.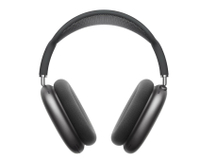 AirPods Max: was $549 now $479 @ Amazon
The AirPods Max are Apple's premium, retro-style headphones. They feature large ear cushions, a digital crown, active noise cancellation, and Spatial Audio. The latter feature uses head tracking to offer a surround sound experience. Just keep in mind they've been as cheap as $429 before.
Beats headphones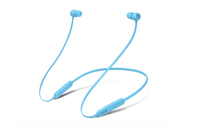 Beats Flex Wireless Earbuds: was $69 now $49 @ Amazon
The Beats Flex Wireless Earbuds are small, sleek headphones that offer up to 12 hours of battery life, a comfortable fit and flawless Bluetooth connectivity. You can use them with iOS, Android or PC, and you can customize the fit with four different eartip sizes. In our Beats Flex review, we said they also offer strong mics for effective call quality and Siri use, which makes them worth the price of admission. They're just $10 shy of their all-time price low.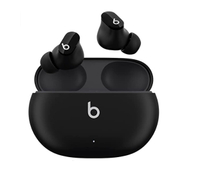 Beats Studio Buds: was $149 now $119 @ Amazon
The Beats Studio Buds offer active noise cancelling, sweat resistance and up to eight hours listening time, or 24 hours when combined with the pocket-sized charging case. In our Beats Studio Buds review, we labeled them a surprisingly affordable option for ANC. Add in impressive sound, and they're a top contender in its price range. They hit $89 last holiday season.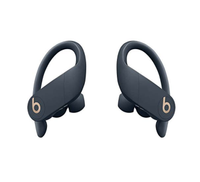 Powerbeats Pro: was $249 now $179 @ Amazon
The Powerbeats Pro are one of the best wireless earbuds on the market, featuring a nine-hour battery life (more than 24 hours with the charging case), water resistance, well-balanced sound and a comfortable yet stylish design. In our Powerbeats Pro review we said they're Apple's first pair of completely wireless fitness earbuds (by way of Beats). They deliver excellent sound and seamless iPhone integration in a low-profile package. They're $30 shy of their all-time price low.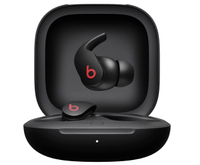 Beats Fit Pro: was $199 now $159 @ Amazon
The Beats Fit Pro are Apple's best workout headphones. In our Beats Fit Pro review, we found that they offer a dynamic soundstage with Spatial Audio support, strong ANC and transparency modes, and great call quality. Simply put, they're a no-brainer that serves better for workouts than the AirPods Pro. They're just $10 shy of their all-time price low.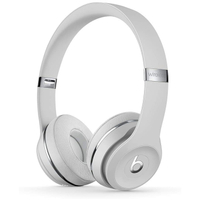 Beats Solo3: was $199 now $129 @ Amazon
The Beats Solo3 offer wireless Bluetooth and NFC connections. Plus, you get you about 40 hours of use per charge. What's more, a 5 minute charge gives you juice for about 3 hours of playback. They're now at their lowest price of all time. Just keep in mind they usually hit $79 during the holiday season.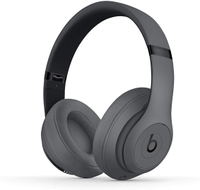 Beats Studio 3 Headphones: was $349 now $199 @ Amazon
The Beats Studio 3 Wireless Headphones offer a comfy fit, 20 hours of battery life, and near-seamless pairing with iOS devices. Their active noise cancelling also does a decent job of blocking outside noise. In our Beats Studio 3 Wireless Headphones review we labeled the headphones a solid choice with decent active noise cancellation and clean, though at sometimes overly processed, sound profile. This is their cheapest price for 2023, although they hit $149 last Black Friday.