10 Hottest Tech Gifts for 2018
The Tech We Want
If you want to make that person on your list happy — really, really happy — we have some ideas. These are the hottest gifts of the season, from Apple's biggest phone ever and the smartest smart speaker to an Alexa-enabled robot vacuum and Bose-killing headphones. Here are all the best gifts to buy or to put on your own wish list.
Credit: Tom's Guide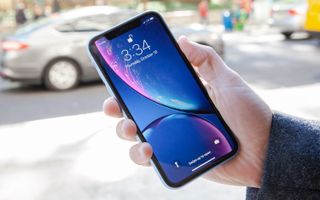 iPhone XR
If you want to give a truly colorful gift that will wow, get them the iPhone XR. This $749 phone delivers a big and colorful 6.1-inch display, extra-long battery life and excellent cameras. And it's all wrapped up in a sleek design that you can order in one of six eye-catching hues--blue, yellow, coral, red, black and white. (We're partial to the blue.) The iPhone XR also boasts the fastest processor you can get in a phone and Face ID for quickly unlocking the device with a look.
Be sure to check out the best iPhone XR deals, as some carriers are offering very aggressive promotions.
Credit: Tom's Guide
Echo Dot (3nd Gen)
Whether your loved one is upgrading an older Echo or inviting Alexa into their home for the first time, the new Echo Dot is a great gift. The third-gen model now offers 70 percent louder sound, so you won't need to connect other speakers to listen to music, news alerts or podcasts. Available in Charcoal, Heather Gray and Sandstone colors, the new design is sleek. And you can easily use Alexa to answer questions, control smart home devices, make calls, play games and more.
Credit: Amazon
iRobot Roomba 690
Give someone the gift of less cleaning with the Roomba 690. This robot vacuum's Dirt Detect technology can automatically find the spots in your abode that need the most-thorough cleaning. The Roomba 690 is Wi-Fi-enabled and works with both Alexa and Google Home, so you can just tell the little robot to get to work with a simple voice command. And the app makes it easy to check the battery status and schedule cleanings. Expect up to 90 minutes of run time on a charge.
Credit: iRobot
Fitbit Versa
The best smartwatch under $200, the Fitbit Versa is a great gift for anyone looking to get (or stay) in shape. This wearable offers an impressive four days of battery life in a sleek and lightweight design that's swim-proof. We also like the insightful sleep analysis to go along with the robust health-tracking features. Plus, you can listen to Pandora or your MP3s through the watch while you work out with wireless headphones. Take your pick of Black, Peach/Rose Gold, Gray, Charcoal Woven and Lavender Woven.
Credit: Tom's Guide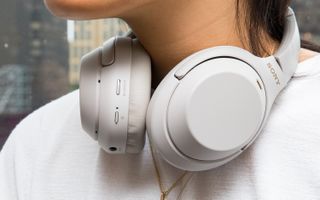 Sony WH-1000XM3 Noise-Cancelling Headphones
Move over, Bose. The new Sony WH-1000XM3 headphones are the hottest noise cancelling headphones around. A dedicated processor inside these supremely cushy cans completely blocks out the din around you, and Adaptive Sound Control lets you hear announcements or other important ambient sounds. You can also place your hand over the right earcup to let the outside world in and have a quick convo without removing the headphones. And with 30 hours of battery life, the traveler on your list will have no problem getting through a couple of cross-country flights on a charge.
Credit: Tom's Guide
TCL 6 Series 4K TV
One of the best TV bargains of the year also happens to be one of our favorite TVs period. The TCL 6 Series delivers a stunning 4K picture, thanks to an impressive backlight system with 120 dimming zones. The set supports both of the major HDR standards (HDR10 and Dolby Vision), and we love the elegant metal trim on the design. Add two 8-watt speakers with strong volume and Roku's best-in-class smart-TV interface, and you have a gift that they'll love for years to come.
Credit: Tom's Guide
Surface Go
No offense to the iPad Pro, but the Surface Go is a real computer, with both a keyboard anda touchpad. We also love the bright and colorful 10-inch display, quick face-recognition login via Windows Hello, and premium metal design. The Pentium processor and 4GB of RAM provide a surprising amount of pep for everyday tasks. The battery life could be better, but overall, the Surface Go is a sleek gift for commuters or travelers.
If you want something with more power, check out the Surface Pro 6, which sports a bigger, 12.3-inch screen; a new, 8th-gen quad-core processor; and sleek, new matte-black color.
Credit: Tom's Guide
Apple Watch Series 4
The new Apple Watch Seires 4 is the best smartwatch yet, starting with a display that's 30 percent larger in a case that's even thinner on your wrist. The speaker is also louder, the processor is faster, and you can start talking to Siri just by raising your wrist. But it's all the new fitness- and health-tracking features that will keep the person on your list coming back for more. These features include the ability to take ECG readings via an electrical heart-rate sensor and an advanced accelerometer and gyroscope that can detect falls.
Credit: Tom's Guide
Nintendo Switch Super Smash Bros. Ultimate Edition
If the gamer in your life hasn't jumped on the Nintendo Switch bandwagon yet, this is an awesome way to get them started. With its 6.2-inch display and dock, this hybrid console is just as fun to play when you're on the go as when you're using the big screen. And the new Super Smash Bros. title that's included with this bundle will keep them entertained well into the new year. This raucous fighting game features every character in the series ever, including everyone from Mario and Donkey Kong to Ridley from Metroid and Solid Snake from Metal Gear Solid.
Credit: Nintendo
Google Pixel 3
Ideal for the shutterbug on your list, Google's Pixel 3 and Pixel 3 XL boast AI-powered cameras that almost don't know how to take a bad picture. The Top Shot feature can automatically recommend the best photo from a bunch of shots, so you won't have to worry about whether your subject was blinking. There's also Night Sight, which boosts the brightness so well in dim conditions that you might never need a flash. And if you're in the middle of a photo session and a call comes in, you're in luck: The new Pixels are smart enough to transcribe the call in real time, so you can decide whether it's worth picking up.
Credit: Tom's Guide