Galaxy S7 and S7 Edge: Top Features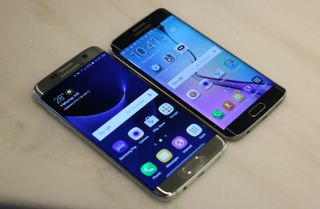 Galaxy S7 and S7 Edge: Top Features
If the Galaxy S6 and S6 Edge revolutionized Samsung's flagship phone, the S7 series could very well refine it to near perfection. The Galaxy S7 and S7 Edge are as slick as they are rich with features, sporting attractive water-resistant designs and new cameras that promise to outpace the iPhone. Both handsets pack beefy batteries, and mark a much-welcomed return to expandable storage. Here are the top features of the Galaxy S7 and S7 Edge.

Speedy, Sharp Camera
Get ready for fast photos. The Galaxy S7's 12-megapixel camera is the first smartphone shooter to utilize a dual-pixel sensor, which Samsung says will focus 2 to 3 times quicker than the competition. You can also expect photos that are as bright as they are crisp, thanks to the S7's wider f/1.7 aperture.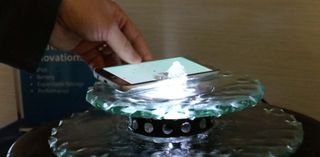 Water-Resistant Design
If you loved the Galaxy S5's water resistance but are attached to the S6's more elegant design, the Galaxy S7 gives you the best of both. Samsung's sleek smartphone is IP68-rated for water resistance, allowing you to kick back by the pool in confidence.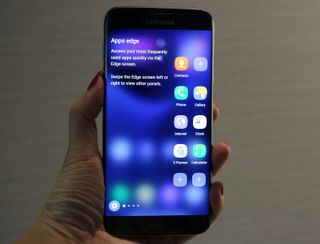 More Edge Features
There's more incentive than ever to opt for Samsung's more-premium Edge variant, as the Galaxy S7 Edge takes greater advantage of its curved display. You can now access more app shortcuts by swiping from the right of the screen, and the phone's new Task Edge feature lets you program mini macros. That means easier messaging, quicker access to work email, and, most importantly, speedier selfies.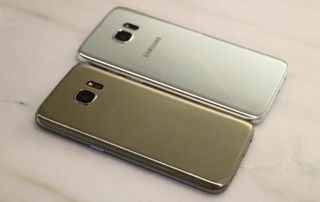 Removable Storage Returns
The Galaxy S6 got plenty of backlash for its lack of expandability, and Samsung listened. The S7 and S7 Edge bring expandable storage back to Samsung's flagship, with a hybrid SIM tray/microSD slot that lets you up the storage to as much as 200GB. The battery is still sealed-in, though.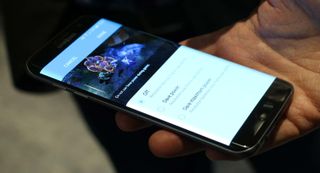 Gaming-Ready Performance
The Galaxy S7 is Samsung's most powerful phone yet, packing Snapdragon's new 820 processor and 4GB of RAM for plenty of multitasking muscle. It also might just be the best smartphone out there for gaming; the phone's Vulkan API lets developers create PC-quality experiences, and users will have the option to lower in-game framerates from 60 to 30 fps once it's time to save battery. You'll even be able to record and share gameplay.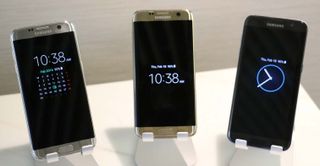 Always-on Display, Long-Lasting Battery
The Galaxy S7 and S7 Edge sport 3,000-mAh and 3,600-mAh batteries, respectively. There's also a new always-on screen that will let you glance at notifications, the time and calendar. Combined with Android Marshmallow's new energy-saving benefits, these beefy batteries should keep you texting, web browsing and gaming for hours on end.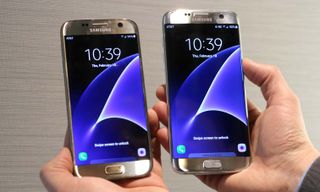 Samsung Pay and Better Security
The S7 and S7 Edge benefit from Samsung Pay, which, unlike Apple Pay, can be used at just about any retail register that takes credit cards. Samsung is adding support for TD Bank and Wells Fargo cards, too. The phones also sport a healthy layer of security -- thanks to Samsung Knox, you can easily switch from the phone's standard mode to a special private mode that seals away all of your important work data.