10 Pieces of Paid Software That Are Now Free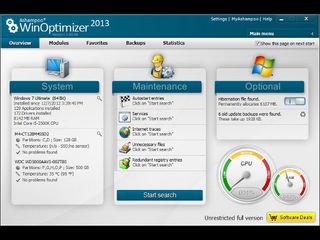 Free Downloads of Paid Software
We're the first to extol the benefits of polished, user-friendly, feature-packed proprietary software, but that doesn't mean we want to be charged an arm and a leg for it, either. We're not alone in our thinking -- a ton of users jumped when Adobe CS2 was rumored to have gone free this January (sorry folks, it's not free). Fortunately, there is still a lot of pieces of paid software out there that have gone free or become open source (not to mention the numerous giveaways and promotional releases that go on). Here are a few that have piqued our fancy including good software gone open source and limited time freebies.
Don't forget to check out '13 Awesome Games Gone Free,' while you're at it!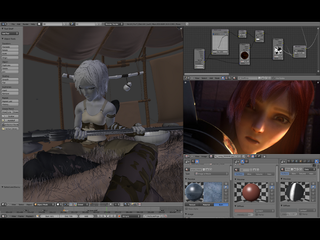 Blender
Formerly a proprietary software by Not a Number Technologies, Blender was eventually released as open-source software, providing users worldwide with a free, high quality 3D animation and rendering tool. While it may not be the most user-friendly tool around, with a lot of patience and practice, Blender allows everyone, from hobbyists to amateur and professional animators, to create impressive visual effects similar to those seen in short films Sintel and Tears of Steel.
Verdict: Blender requires a lot of practice and patience, but rewards users with the ability to create professional and polished 3D renderings and animation.
Score: 4.5/5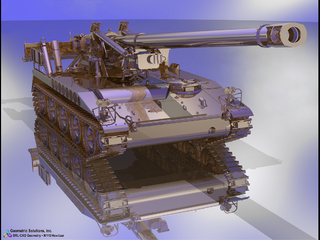 BRL-CAD
BRL-CAD is a computer aided design system used by the US military as far back as the 80s (BRL stands for the Ballistics Research Laboratory), before being released to the open source world in 2004. A multi-platform CAD system with a storied heritage, BRL-CAD uses Constructive Solid Geometry (CSG) (instead of the more common Boundary Representation) in order to design and model objects, and can be used to render objects or to aid in the study and design of objects and their physical properties.
Verdict: A CAD tool with a long history that's been released to the open source world, BRL-CAD might be a bit on the esoteric side, but is nevertheless a powerful and free alternative to paid CAD suites that can run in the thousands of dollars.
Score: 4/5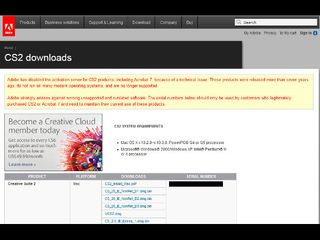 Adobe CS2
Last January, the internet was abuzz with the news that Adobe had released the Creative Suite 2 software package for free, with full installers and serial numbers. Users were scrambling to get their hands on a dated but still powerful suite of media creation and editing apps. Well, that's not quite the whole story. Sorry folks, it's not really free. What really happened was that Adobe took the old CS2 authentication servers offline, and posted the serial numbers and installers for users who had already purchased CS2 and needed to reinstall or repair their installations. So if you want to legally download and install it, you'll need to have purchased a CS2 license.
Verdict: While outdated by the standards of current generations of Creative Suite and even some open-source projects out there, CS2 is still a very good set of media editing and creation programs.
Score: 4/5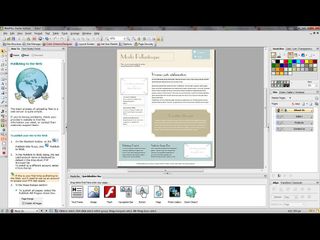 Serif WebPlus
UK-based Serif makes a line of affordable desktop publishing packages, built for ease of use and accessibility. Serif WebPlus Starter is a user-friendly web page designer with a WYSIWYG interface more out of a desktop publisher rather than a codemonkey's HTML editor. It's pretty neat on the graphic design end, but there are a lot of advanced features lacking. Serif WebPlus Starter comes with 30 days free hosting.
Verdict: Easy to use and focused on visual design and layout rather than the meat and guts of coding, WebPlus Starter is great for amateur hobbyists who are code averse, but lacks the business and advanced features of the full version. You will also need to put up with the ads and nagging to buy the full edition.
Score: 3.5/5
Note: WebPlus will attempt to add a browser toolbar during installation, so keep an eye out to avoid unecessary clutter.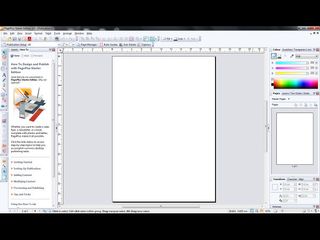 Serif PagePlus Starter
Another of Serif's starter versions of its software, PagePlus Starter offers a basic desktop publishing tool for users looking to create their own pamphlets, fliers, brochures, and more. Unfortunately for PagePlus Starter, perhaps a bit too many of its features were trimmed in order to advertise its bigger, paid brother, leaving little to brag about in a desktop publishing marketplace loaded with fully loaded free products.
Verdict: PagePlus is a neat and user-friendly desktop publishing suite, but with competition from the likes of OpenOffice, LibreOffice, Scribus, and others, its less than top-of-the-line feature set leaves it lagging behind more full featured tools that don't nag you to buy full versions.
Score: 3/5
Note: PagePlus will try to install a browser toolbar during installation, so keep an eye out for that.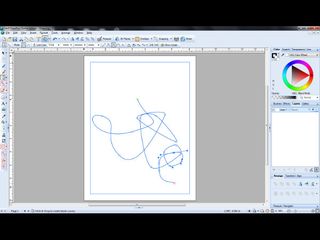 Serif DrawPlus Starter
DrawPlus Starter is the last of the Serif starter packs we'll take a look at. It's a neatly designed drawing and graphics design package that includes features like layer based editing, customizable brushes, and transparency effects. Again, you can see the blocked out menu choices showing content removed for the free version. The Starter package is a neat tool for hobbyists and for basic drawing and stuff like logo design.
Verdict: Again, DrawPlus Starter is an okay drawing and art package but it's not quite incredible drawing and art package. The feature set just doesn't quite match with up with more powerful (if less user friendly) free alternatives.
Score: 3/5
Notes: DrawPlus will try to add on a browser toolbar, so keep an eye open during installation.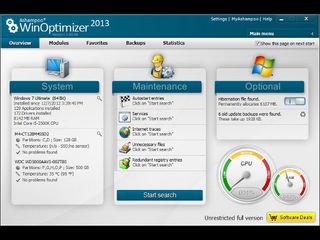 ashampoo WinOptimizer 2013
Ashampoo's WinOptimizer is a well regarded line of all-in-one Windows optimizer and cleaner toolkit that brings a load of useful functions such as registry cleaning, defragmenting, and more, in a single package. While WinOptimizer 2013 isn't as top of the line as their newest paid version (WinOptimizer 10), this full-featured version is frequently released as a freebie or promotional giveaway. You will need to sign up and register the program, so use a disposable email address, unless you happen to like marketing promotional materials in your inbox.
Verdict: A step up from WinOptimizer Free, WinOptimizer 2013 brings a good set of tools and modules into a single package, which makes for a nice computer maintenance toolkit.
Score: 4/5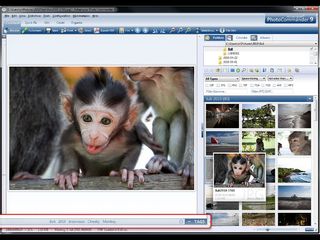 Ashampoo PhotoCommander 9
Ashampoo's PhotoCommander 9 is an older version of Ashampoo's PhotoCommander line of image editing and photo management software. While not top of the line, the full version is available for free with registration at Ashampoo's site. The program features basic image editing features like red-eye correction, while also providing photo management tools to make sense of and categorize your photo collection. This includes tagging, duplicate finding, and more.
Verdict: A decentpiece of photo management software, that, while occasionally glitchy, lets you do a lot of organization and cleanup operations as well as edits for your photo collection.
Score: 3.5/5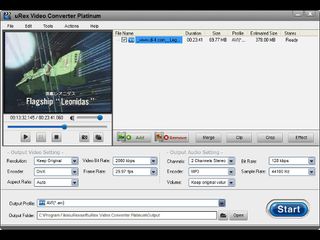 uRexsoft Video Converter Platinum 3.0
uRexsoft released its Video Converter Platinum 3.0 for free as part of an Easter promotion. Video Converter Platinum allows users to convert video into various common media formats, such as .mkv, .mp4, and more. Numerous output options allow you to tweak resolution, bitrate, frame rate, aspect ratio, and numerous other audiovisual settings. Besides simple format conversion, Video Converter Platinum also includes some basic editing features, such as applying effects and taking video clips.
Verdict: A sound base of supported formats, an interface that keeps important conversion output settings at the forefront, and a smattering of basic editing features make uRexsoft Video Converter Platinum 3.0 a neat freebie if you do a lot of video conversion, or just want to squeeze an HD flick into a more mobile friendly format.
Score: 4/5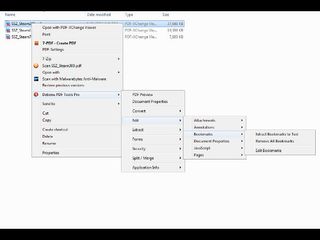 Debenu PDF Tools
As part of a Facebook promotion, Debenu made its Debenu PDF Tools Pro package (normally $59.95) free to netizens who liked Debenu's Facebook page. Essentially a Windows Explorer extension on steroids, the Debenu PDF Tools Pro package is accessible through the right-click menu and includes alight PDF viewerfor quick document viewing, tools for editing attachments, bookmarks, PDF conversion, image and text extraction, splitting and merging, and more. That said, we have noticed a slight lag time when right clicking on particularly large PDF files.
Verdict: If you do loads of work or reading on PDF files, Debenu's PDF Tools might be of use, so get it while it won't cost you an arm and a leg.
Score: 4/5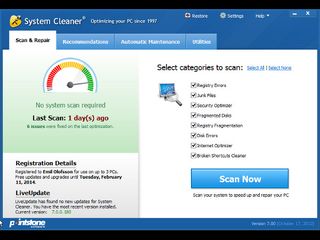 Pointstone System Cleaner 7
Our final software freebie for the day is Pointstone System Cleaner 7, a one-stop registry cleaner, defragger, cache cleaner, and system maintenance tool. Task automation also allows you to set maintenance schedules and putter on while the app does the heavy lifting for you. While the software is available for limited trial download, Pointstone currently has a Facebook promotion that hands out full registration keys to users liking their Facebook Page and supplying an email address.
Verdict: A one-step system cleaner with a good set of tools and task automation that you can activate for free by liking a Facebook page? Fair deal, we'd say.
Score: 4/5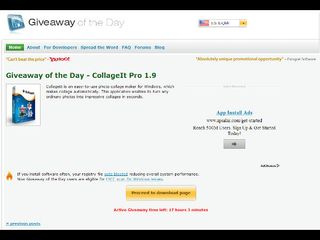 Bonus: Giveaway of the Day, & other free software
As a bonus, we'd also like to mention Giveaway of the Day, a popular website that promotes commercial software by making daily free giveaways of full version proprietary software. The mix can be eclectic, from PDF tools to multimedia editors, wallpaper packs, and more, and it changes daily. While it's a bit of a crapshoot as to the giveaway, it's worth visiting regularly or chalking up into an RSS feed for the occasional neat freebie.