15 Phones From The Future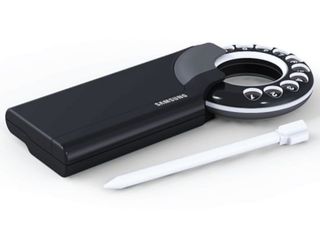 Samsung Jot: Vintage Meets High-Tech
The Samsung JOT, designed by Raymond Bessemer, is a smartphone that's comprised of a large OLED touchscreen and a side rotary phone-style wheel where all the numbers are located. It comes with a stylus for texting. The JOT was designed with the year 2015 in mind, but who knows if it will ever come to market.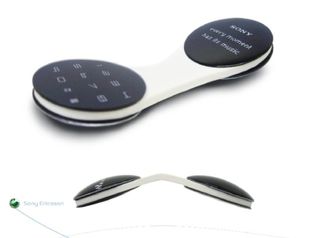 Sony Ericsson Flexi Phone
This Portable phone by Fabrice Bardon draws its design philosophy from the corded landlines of old; It gets its name from its flexibility, yet despite its soft looks this gadget is far from fragile. You can bend it, fold it and even twist it...but there's more to this than its looks and physical properties, the Flexi Phone has everything to look for in a great phone, including a tactile-feedback keyboard, LCD screen and much more.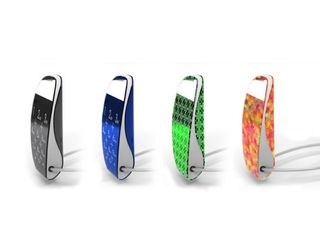 Rainbow Phone?
One thing is certain: there is no way to be bored of this phone. In a few clicks, the Expressive Fashion Phone changes its color and pattern to a multitude of choices: The touchscreen that makes out most its surface let you change the cover to turn it into the template of your choice, and if you are slick you can almost make it invisible... The Expressive Fashion Phone is a Nils Siegel concept for Siemens Mobile.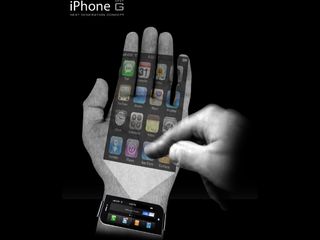 An iPhone in the Palm of your Hand...
For Samuel Lee Kwon, Apple's future will literally be in our hands...and on your wrist! This designer is introducing a revolutionary concept for the iPhone: a reduced-size device tied to a bracelet that projects the iimage/information on its tiny screen and the applications onto your palm.Of course this is an unofficial concept/design, as Apple keeps anything and everything it does top secret.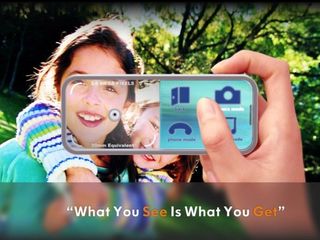 Transparent Cameraphone
This concept By Pei-Hua Huang is one of the most innovative in our selection. Its whole upper half is transparent, so the 50mm lens (equivalent) embedded in the clear screen makes for a great cameraphone that lives up to its slogan: "what you see is what you get". With such a large portion of the body transparent you can only wonder: where's all the hardware?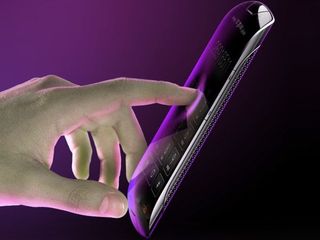 Flex Click: Closer than you Think...
Valentin Neda brings touchscreens to a new level on the Flex Click. It is smooth, soft and lightly flexible... the missing link between the buttons and the touchscreen. This concept is one of the designs that seems close to what's available, as inexpensive flexible OLED screens are just around the corner.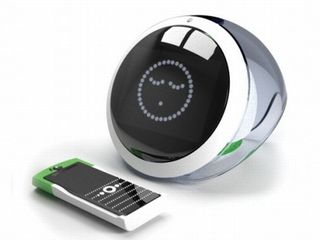 A Charger that Steals the Show
For this Nils Siegel concept, the charger is really stealing the phone's shine with its sophisticated design. Complete with its own round display and chrome accents, there's a level of sophistication that shines through, especially since the included phone seems rather plain. When you hook them up, the duo transforms into a multimedia platform that lets you chat with friends and exchange data/media, among other things.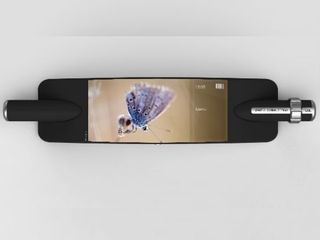 Traccia: The Pencil-Sized Smartphone
The Traccia by Andrea Ponti is a shaped like a pen, wrapped in polycarbonate and equipped with 3 buttons for its main functions (much like a Windows Phone 7 device). For the rest you have to use the sensors at the tip to write or recognize characters. All that works thanks to a very clever piece of software that converts the data into mail, SMS and notes. The screen and the camera are located on the body.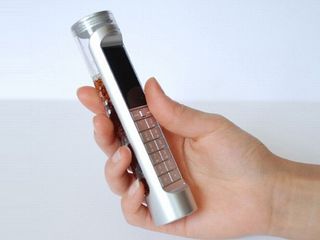 Coca-Cola Phone...Wait What?
Perhaps the strangest concept in this collection. Chinese engineer Daizi Zheng made this tube phone for Nokia. While the exterior design is nothing truly radical, it is fueled only by drinks from the Coca-Cola Company, be it Coke or Fanta. It has a tank in the back with a cap on top to hold the beverage, and the entire contraption is biodegradable. The phone uses the enzymes from the drinks to make fuel and is four times more fuel efficient than the average battery-powered phones currently available on the market.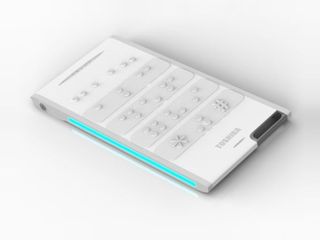 Toshiba's Braille Phone
It's about time we saw a premier piece of phone hardware for the visually impaired. Toshiba's Tactility by Siwei Liu is one of the best in this particular category, thanks to its oversized braille keyboard. The Tactility comes with a lanyard and does not have a touchscreen/display. Despite its sleek design, it only has two basic functions: receiving and making calls.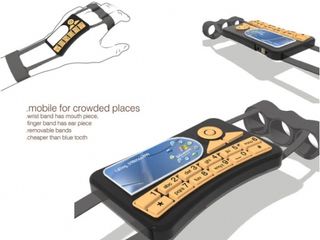 Wrist-Based Spy Phone
If you carry your cell phone around because you don't want to lose it (even in your purse), Amit Dongre designed the perfect phone for you. The phone sits on top of your hand and is held up by a three-ringed handle that you wear like a pair of brass knuckles. The microphone is at your wrist and the speaker is close to your fingers. This certainly appeals to the James Bond within all of us!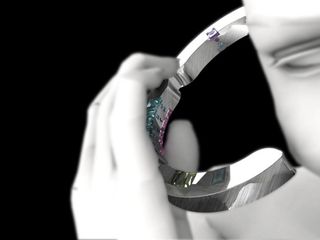 Bracelet Phone/MP3 Player
This is Tao Ma's idea: a portable phone with an integrated MP3 player in a bracelet. To make and receive calls, simply take off the bracelet, and one snap later, it turns into a phone. To read your messages, press the gem-like buttons on the sides. The phone even comes with an headphone jack.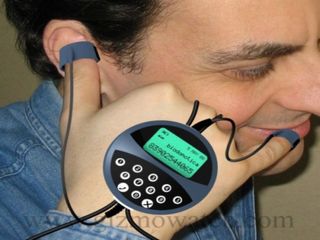 The Phone is in the Gesture...
Everyone knows the universal hand gesture for telephone, and with this concept the gesture becomes more than just...well a gesture. The Handphone is attached to the backside of your hand by two elastic straps (one to go around your wristthe other around your middle finger). The speaker and the microphones are set on the thumb and pinky finger. Sadly this design seems a little dated, evidenced by the monochrome display and general design philosophy.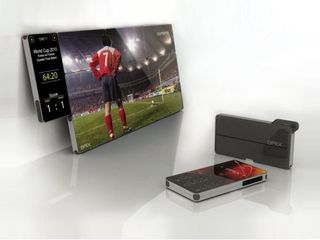 Finally, a Reason to be a Copy Cat..
The Brix, by Hong Seok Won, is an innovative design with a touchscreen covering the entire body. Nothing new there...but several Brix devices can be joined together, making for a larger screen. The more phones you can set together, the larger the screen you can have... A good reason for you and all your friends to start accessorizing as a group.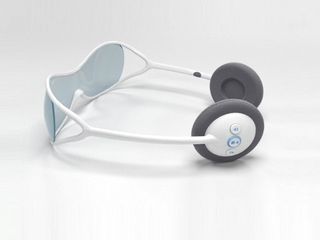 Mood: Featurephone Eyewear
The Mood is this pair of multifunction sunglasses that not only protects your eyes but is also a phone and an MP3 Player. Powered with a lithium ion battery, it has high-quality headphones with built-in flash memory storage and multimedia controls. The Mood is also equipped with Bluetooth functionality and a micro USB port.