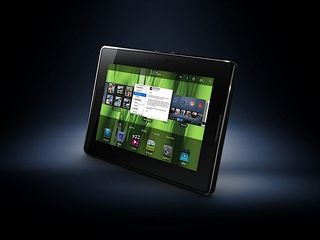 BlackBerry manufacturer Research In Motion this evening announced that its upcoming BlackBerry tablet will support BlackBerry Java and Android Apps. Rumors about this kind of support have been doing the rounds since the beginning of the year, so it's nice to finally have confirmation.

In January there were reports that Research In Motion was working towards making its devices Android app-compatible because of a desire to accommodate the existing Java environment on its upcoming QNX devices. Back then, the company was said to be considering getting a Java VM running on the PlayBook, and though the specific VM had yet to be decided, sources said RIM was looking at Dalvik -- the same VM the Android OS uses.

Today, RIM announced that thanks to two new "app players" providing an application run-time environment for BlackBerry Java apps and Android 2.3 apps, users will be able to download BlackBerry Java apps and Android apps from BlackBerry App World and run them on the QNX-based PlayBook. Not only that, but RIM is also adding support for game engines from Ideaworks Labs and Unity Technologies, and will soon release the native BlackBerry PlayBook SDK, enabling app C/C++ development on the BlackBerry Tablet OS.

App developers wishing to port their Android and BlackBerry Java apps will have to repackage, code sign and submit their BlackBerry Java and Android apps to BlackBerry App World for approval, a process RIM insists is a quick and easy one.

So, now that we know the rumors are true, who's tempted to get a PlayBook when the April launch rolls around?