Millions of shoppers are wondering where to buy webcams. A must-have gadget for everything from Zoom meetings to remote learning, webcam demand remains at an all-time high. As a result, today's best webcams are hard to find in stock.
So we're crawling the Internet in search of stores where to buy webcams. While many third-party resellers are charging exorbitant prices for their webcams, we're focusing on reputable retailers with traditional prices. As far as cheap webcams are concerned, Amazon has daily Lightning deals on webcams with prices that are typically under the $40 mark.
Where to buy webcams — Quick links
Where to buy webcams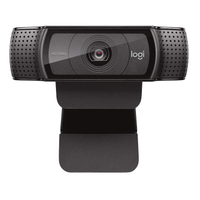 Logitech C920x Pro HD Webcam: was $69 now $59 @ Amazon
If you're looking for a better webcam for your laptop, the Logitech C920x Pro HD is the one to buy. It delivers excellent 1080p video calling at 30fps and also offers stereo audio thanks to its dual mics. It can also fine tune itself to the lighting condition in your room to deliver the best video possible.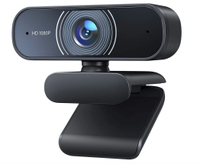 Raleno 1080p Webcam: $29 @ Amazon
The Raleno 1080p webcam is perfect if you're looking where to buy webcams on a tight budget. It has a 1080p resolution, 80-degree viewing angle, and built-in stereo mics for just $29.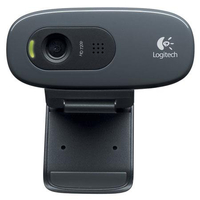 Logitech C270: was $39 now $29 @ Adorama
The Logitech C270 is one of the least-expensive webcams we could find in stock. It offers 720p video streams and can take 3MP stills. Adorama has it in stock for $29.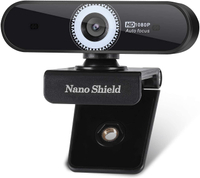 Nano Shield 1080p Webcam: $47 @ Amazon
This wide angle camera records in 1080p at 30 fps. It features a built-in noice cancelling mic and autofocus. It comes with an attachment base. The Amazon's Choice webcam supports Windows and Macs. Click the on-page coupon (located below the camera's price) to save $12 and drop its price to $47.99.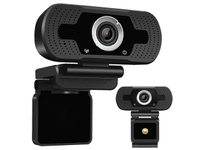 1080p webcam: $12 @ Newegg
This off-brand 1080p webcam features a mic with built-in noise reduction. It's pretty inexpensive for a 1080p webcam and could hold you over till your more reputable cam arrives.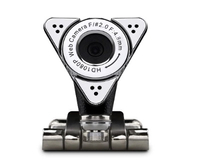 Aluratek 1080p Webcam: $59 @ Dell
The Aluratek AWC01F is a 1080p webcam with an omnidirectional mic and a 2MP sensor. It's one of the few webcams we've seen that's in stock and ships out today.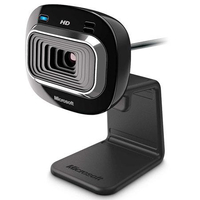 Microsoft LifeCam HD-3000: $39 @ Adorama
The Microsoft LifeCam HD-3000 is one of the best webcams under $50. It offers 720p video recording enhanced by Microsoft's LifeCam software, which offers a variety of filters and effects for customizing your look as well as options for customizing the default resolution.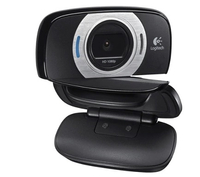 Logitech HD Webcam C615: $63 @ Staples
The Logitech HD Webcam C615 offers 1080p recording and takes 8MP stills. It sports a fold-and-go design which makes it convenient to store when not in use. It's still in stock and ready to ship at Staples.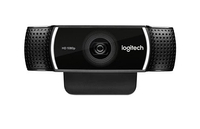 Logitech C922 Pro Stream: $119 @ Adorama
The C922 Pro Stream provides 1080p streams at up to 30 fps or 720p streams at up to 60 fps. It can also take 2MP stills and features a 78-degree field of view, which allows several people to fit into the frame.
Where to buy webcams — avoid price gouging
Unfortunately, many third-party retailers are selling webcams at exorbitant prices. Retailers with marketplaces have been cracking down on these sellers, but if you're looking for where to buy webcams, you may still see a few of them out there. For the purpose of our story, we're bypassing webcams that are priced significantly above their retail price.