Prepare for things to get emotional: music icon Sir Elton John takes to Glastonbury's Pyramid Stage for the last UK date of his Farewell Yellow Brick Road Tour this Sunday, before his well-deserved retirement. The Rocket Man will close out an epic day of acts that encompasses the legendary Cat Stevens/Yusuf Islam, Candi Stanton, and Blondie, plus special guests rumoured to include Britney Spears. Away from home outside the UK? Watch the Elton John live stream and Sunday's acts online from anywhere with a VPN.
Watch Elton John and Sunday's acts live online Glastonbury 2023 live streams
Sunday's Glastonbury 2023 performances will be broadcast live from 12 p.m. BST / 5 p.m. ET and streamed live throughout the day on June 25.
► FREE LIVE STREAMS — BBC iPlayer (U.K.)
► Watch anywhere — Try ExpressVPN 100% risk free
Viewers can expect an electric atmosphere as Sir Elton commands the main stage at 9pm BST / 4pm ET / 2pm PT / 7am AEDT. He's not only promised a hit-filled set from his seven-decade career, but four guests appearances. A few names speculated to join him on stage are Harry Styles, Eminem, and potentially even Britney, who John collaborated with on Hold Me Closer. Taron Egerton, who played the piano man in the recent Hollywood biopic, is also expected to make a cameo.
Meanwhile, revered folk singer Cat Stevens/Yusuf Islam makes his Glastonbury debut. A bright light in the world of music, Stevens will enchant his legions of fans with classic tracks like Peace Train alongside songs from his brand-new album, The King of A. Fellow 70s icons Blondie will follow the London-based legend, turning up the heat with rocking tunes like Call Me and Heart of Glass.
Playing the Other Stage in the same late evening slot as Elton are Queens of the Stone Age, back on tour for the first time in three years, while record-breaking Old Town Road rapper Lil Nas X will whip the eager crowd into a frenzy before John takes to the Pyramid Stage.
There are dozens of unmissable acts, and thanks to the BBC, you can catch Elton John online, plus Sunday's other iconic performers, completely FREE on BBC iPlayer as part of its dedicated Glastonbury Festival 2023 live stream coverage. Just read our guide to find out how to unblock your BBC iPlayer account when visiting the US or beyond.
How to watch Elton John at Glasto and Sunday's acts with FREE live streams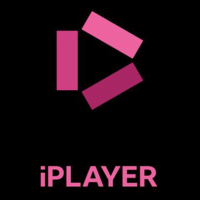 If you're based in the UK, then you can easily watch Elton John's Glastonbury 2023 headline set – along with live streams of Sunday's other main acts – completely FREE on Sunday, June 25.
The BBC have massive amounts of festival coverage across BBC One, Two, Three, Four, the BBC iPlayer, BBC Radio and the BBC Sounds app, with Elton John's headline set airing at 9pm UK time – 4pm ET – on Sunday and with live streams of the other main acts like Blondie, Lil Nas X, Cat Stevens, and Will Young available throughout the day.
BBC iPlayer even has a dedicated Glastonbury Channel from Friday to Sunday, showing key performances from the Pyramid Stage, interviews, highlights from past years and much more. Plus, for the second year running, the main stage iPlayer coverage will be broadcast in Ultra HD.
Not at home in the U.K. during one of the big Glastonbury sets? Don't worry — you can watch it via a VPN instead.
How to watch Elton John at Glastonbury 2023 and Sunday's other live streams from anywhere with a VPN
Watching Glastonbury live streams is a tradition for millions of Brits across the country, but what if you're not there when the music is being broadcast live on the BBC?
Look no further than a VPN, or virtual private network. A VPN makes it look as if you're surfing the web from your home country, rather than the one you're in. That means you can access the streaming services you already pay for, from anywhere on Earth. Or anywhere that has an internet connection, at least.
For instance, a Brit who's currently in the U.S. could stream Elton John online with BBC iPlayer, even though they're not in the U.K., and see the legendary Rocket Man headline on Sunday night. Just make sure you have a valid TV license if you're accessing the service.
We've tested lots of the best VPN services and our favorite right now is ExpressVPN. It's fast, works on loads of devices and even offers a 30-day money-back guarantee.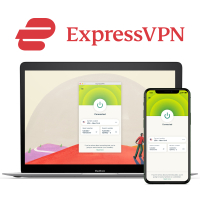 Safety, speed and simplicity combine to make ExpressVPN our favorite VPN service. It's also compatible with loads of devices and there's a 30-day money-back guarantee if you want to try it out.
Using a VPN is incredibly simple.
1. Install the VPN of your choice. As we've said, ExpressVPN is our favorite.
2. Choose the location you wish to connect to in the VPN app. For instance if you're in the U.S. and want to view a U.K. service, you'd select U.K. from the list.
3. Sit back and enjoy the action. Head to BBC iPlayer and watch all the Glastonbury action.
---
Can you watch Elton John at Glastonbury and Sunday's acts live in the US, Australia or elsewhere?
Technically, Glastonbury coverage is only available in the U.K., so if you live in another country, such as the U.S. and weren't lucky enough to grab a ticket for the festival, you won't be able to tune in.
However, if you're usually based in the U.K. but aren't there at the moment, you can tune in to Elton John online and Sunday's other live streams on BBC iPlayer via a VPN such as ExpressVPN.
Watch Elton John and Sunday's live streams: Full line-up
All times listed below are in BST, subtract 5 hours to get Eastern Standard Time.
Sunday, June 25
Pyramid Stage
9:00 p.m. – 11:05 p.m. — Elton John
7:00 p.m. – 8:00 p.m. — Lil Nas X
5:00 p.m. – 6:15 p.m. — Blondie
3:15 p.m. – 4:30 p.m. — Yusuf / Cat Stevens
1:30 p.m. – 2:30 p.m. — The Chicks
12:15 p.m. – 1:00 p.m. — Sophie Ellis-Bextor
11:00 a.m. – 11:45 a.m. — The Bristol Reggae Orchestra And Windrush Choir
The Other Stage
9:45 p.m. – 11:15 p.m. — Queens Of The Stone Age
7:45 p.m. – 8:45 p.m. — The War On Drugs
6:00 p.m. – 7:00 p.m. — Becky Hill
4:30 p.m. – 5:30 p.m. — Dermot Kennedy
3:00 p.m. – 4:00 p.m. — The Teskey Brothers
1:45 p.m. – 2:30 p.m. — Nova Twins
12:30 p.m. – 1:15 p.m. — Japanese Breakfast
11:00 a.m. – 12:00 p.m. — The Joy
West Holts Stage
9:45 p.m. – 11:15 p.m. — Rudimental
8:00 p.m. – 9:00 p.m. — Candi Staton
6:30 p.m. – 7:30 p.m. — Barrington Levy
5:00 p.m. – 6:00 p.m. — The Hu
3:30 p.m. – 4:30 p.m. — Speakers Corner Quartet
2:00 p.m. – 3:00 p.m. — Black Country, New Road
12:30 p.m. – 1:30 p.m. — Beth Orton
11:00 a.m. – 12:00 p.m. — Skinny Pelembe
Woodsies Stage
9:30 p.m. – 10:45 p.m. — Phoenix
8:00 p.m. – 9:00 p.m. — Caroline Polachek
8:30 p.m. – 7:30 p.m. — Editors
5:00 p.m. – 6:00 p.m. — Slowdive
3:30 p.m. – 4:30 p.m. — Cat Burns
2:00 p.m. – 3:00 p.m. — The Big Moon
12:30 p.m. – 1:30 p.m. — Cmat
11:15 a.m. – 12:00 p.m. — The Love Buzz
Park Stage
9:15 p.m. – 10:30 p.m. — Alt-J
7:45 p.m. – 8:45 p.m. — Thundercat
6:15 p.m. – 7:15 p.m. — Alison Goldfrapp
4:30 p.m. – 5:30 p.m. — Viagra Boys
3:15 p.m. – 4:00 p.m. — Weyes Blood
2:00 p.m. – 2:45 p.m. — Charlotte Adigery & Bolis Pupul
12:45 p.m. – 1:30 p.m. — Gwenno
11:30 a.m – 12:15 p.m. — John Francis Flynn
Acoustic Stage
9:30 p.m. – 10:45 p.m. — Rickie Lee Jones
8:00 p.m. – 9:00 p.m. — Gilbert O'sullivan
6:30 p.m. – 7:30 p.m. — The Bootleg Beatles
5:30 p.m. – 6:10 p.m. — Laura Cantrell
4:10 p.m. – 5:10 p.m. — Toyah Willcox & Robert Fripp
3:00 p.m. – 3:50 p.m. — Bird On The Wire: The Songs Of Leonard Cohen
2:00 p.m. – 2:40 p.m. — Rumer
1:00 p.m. – 1:40 p.m. — Kathryn Roberts & Sean Lakeman
12:10 p.m. – 12:40 p.m. — Naomi Kimpenu (Etc Finalist)
11:30 a.m. – 12:00 p.m. — Angeline Morrison
Avalon Stage
10:50 p.m. – 11:50 p.m. — Neville Staple - From The Specials
9:20 p.m. – 10:20 p.m. — Mica Paris
7:50 p.m. – 8:50 p.m. — Lissie
6:20 p.m. – 7:20 p.m. — Far From Saints
4:50 p.m. – 5:50 p.m. — Will Young
3:20 p.m. – 4:20 p.m. — Elvana
1:55 p.m. – 2:50 p.m. — Cara Dillon
12:35 p.m. – 1:25 p.m. — Hannah Williams & The Affirmations
11:30 a.m. – 12:10 p.m. — N'Famady Kouyaté
More from Tom's Guide