If you bought the iPhone 13 when it was released in 2021, then you might well be approaching the end of your contract and considering an upgrade to one of the best iPhones available. These days, that means considering whether to buy the newly released iPhone 15.
Two years can be a long time in smartphone development, and as you can imagine, the iPhone 15 features some big improvements over the iPhone 13. We're still testing the new phone for our full review, but based on our iPhone 15 hands-on, we can talk in some detail about what's different in an iPhone 15 vs. iPhone 13 comparison.
iPhone 15 vs iPhone 13: Goodbye Lightning, Hello USB-C
As had been rumored, Apple finally ditched the Lightning port once and for all, switching to a USB-C port for the iPhone 15. The move was sparked by an EU regulation requiring devices to support common charging standards.
There's not much to the change for the iPhone 15. Charging speeds for the new phone remain at 20W, the same wired charging speed the iPhone 13 supports. Only the iPhone 15 Pro models get faster data transfer through USB 3 support.
For iPhone 13 owners considering an upgrade, there's the small matter of what to do with the dozens of Lightning cables and accessories lying around. The iPhone 15 includes a USB-C charging cable, but no charger. Be sure to avoid picking up a cheap USB-C charger if you find yourself having to go shopping after your iPhone upgrade.
As for any Lightning-based accessories you have on hand, Apple now offers a $29 USB-C to Lightning adapter to ease the transition.
iPhone 15 vs iPhone 13: The end of the notch
Ever since it arrived with the iPhone X, the notch has proved pretty divisive — even as dozens of Android manufacturers instantly mimicked it. Last year, Apple replaced the notch on the iPhone 14 Pro models with something called Dynamic Island which made the unsightly cutout a neat feature. Thanks to neat visual trickery, the cutout appears to expand with notifications and data in a way that's undeniably cool.
And now you'll get to experience the Dynamic Island with the iPhone 15, as Apple added that feature to its new phone. (The larger iPhone 15 Plus features the Dynamic Island now, too.) For iPhone 13 owners, this should be a welcome change, as it frees up a little more screen space. It certainly means a more continuous display without that notch jutting into things.
iPhone 13 owners experienced Live Activities on their lock screen, but the iPhone 15 moves that information to the Dynamic Island. Here's a look at some iPhone apps that take advantage of Live Activities around the Dynamic Island cutout.
iPhone 15 vs iPhone 13: A faster processor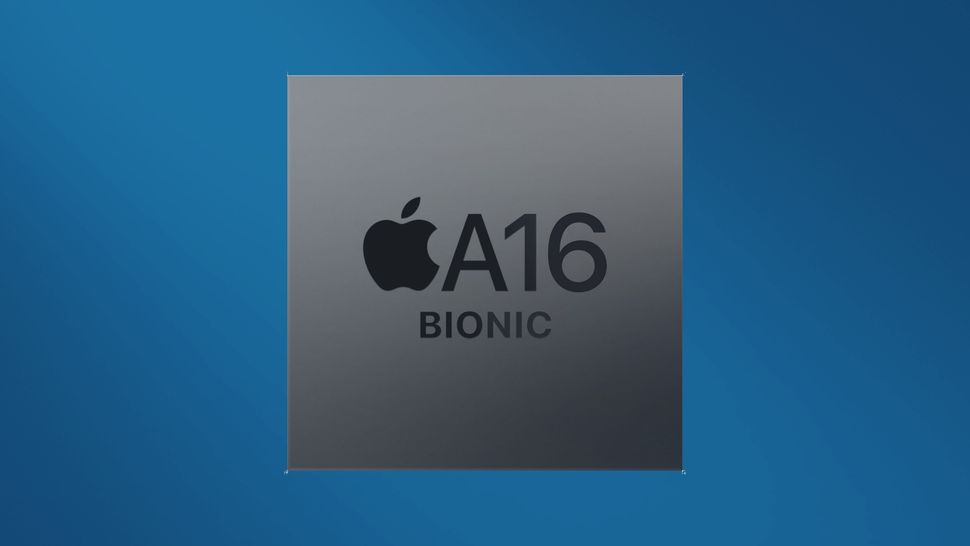 The fact that you can expect faster performance with every phone upgrade is a given, but last year Apple broke one unwritten rule. It shipped the regular iPhone 14 with an older A15 chipset found in the iPhone 13 Pro, reserving the A16 Bionic for the iPhone 14 Pro models.
History has repeated itself with the iPhone 15 launch. The iPhone 15 Pro and iPhone 15 Pro Max get the souped-up A17 Pro, which promises substanial performance gains over its predecessor, especially when it comes to graphics. The standard iPhone 15, meanwhile, graduates to the A16 Bionic.
If you're upgrading from the A15-powered iPhone 13, that means a performance boost, though not as big a one as you'd get by paying up for the iPhone 15 Pro. We still have to run benchmark tests on the iPhone 15, but we imagine the results will closely match what we saw when we tested the A16 Bionic inside the iPhone 14 Pro.
Swipe to scroll horizontally
| | | | | |
| --- | --- | --- | --- | --- |
| Row 0 - Cell 0 | CPU | Single-core | Multicore | TensorFlow Lite NPU |
| iPhone 14 Pro | A16 Bionic | 1891 | 5469 | 3173 |
| iPhone 13 | A15 Bionic | 1733 | 4718 | 2700 |
In other words, those upgrading from the iPhone 13 will only feel the benefit of one generational chip shift, rather than the expected two, but it's still welcome.
iPhone 15 vs iPhone 13: An upgraded camera array
Last year, both the iPhone 14 Pro Max and iPhone 14 Pro models received the first bump to camera-megapixel count since the iPhone 6S introduced a 12MP sensor in 2015. And based on our testing the iPhone 14 Pro series 48MP camera performed very well.
That's great news for the iPhone 15, as it's inheriting the 48MP main camera from last year's Pro models. That will give anyone who upgrades to the iPhone 15 the option of shooting photos at the full 48MP resolution or the default 24MP setting; either one should produce more detailed images than what you get with the iPhone 13.
The switch to a 48MP sensor should also improve zoom shots even though the iPhone 15 continues to operate without a dedicated telephoto lens. Instead, when you press a 2x zoom button in the Camera app, the iPhone 15's camera will crop in on a section of the shot, retaining detail and sharpness — or at least, that's the theory. We'll have to test this zooming capability and see how it compares to the digital zoom on older iPhones like the iPhone 13.
Camera improvements don't stop with the upgraded hardware. Apple has upgraded Portrait mode on the iPhone 15 so that your phone can now detect when a person, cat or dog is in a shot and automatically switch over to a portrait photo. Night mode and Smart HDR get improvements as well that boost color and highlights.
In other words, expect a bigger leap forward when upgrading from an iPhone 13 to an iPhone 14 than you mighat otherwsie expect from two year's worth of phone updates.
iPhone 15 vs iPhone 13: A bigger screen (if you want it)
Bad news if the handset you're looking to upgrade is an iPhone 13 mini. Last year, Apple ditched the line replacing the compact 5.4-inch mini with the massive 6.7-inch iPhone 14 Plus. And with the mini now among the list of discontinued iPhones, it's clear Apple has given up on small-screen devices.
Instead, your choices are now the 6.1-inch iPhone 15 and the 6.7-inch iPhone 15 Plus. If it's any consolation, Apple's 6.1-inch phones are still fairly compact, making them easy to use with one hand.
iPhone 15 vs iPhone 13: Other changes
There are a few other iPhone 15 vs iPhone 13 differences you'll notice should you decided to upgrade. Apple's made the iPhone 15 screen even brighter than before. At 2,000 nits of peak outdoor brightness, the iPhone 15's screen is rated as twice as bright as the iPhone 14's panel, so we're guessing iPhone 13 owners would notice the change. (One thing that's staying the same is the refresh rate: the iPhone 15 uses a 60Hz panel just like the iPhone 13 does.)
The edges of the iPhone 13 are straight, and some people think that makes the phone uncomfortable to hold. The iPhone 15 addresses that with curved edges, though its screen remains flat.
We'll need to wait and see if there's a big change to battery life. Reportedly, the iPhone 15 lineup was set to get higher-capacity batteries, but Apple never announces battery sizes; instead, we have to wait until there's an iPhone 15 teardown to confirm how large of a cell is inside the phone.
For what its worth, Apple's spec sheet shows longer times for the iPhone 15 vs the iPhone 13 in video playback (20 hours vs. 19), streaming video (16 hours vs. 15) and audio playback (80 hours vs 75). We'll need to run our battery test to confirm that the iPhone 15 outlasts the iPhone 13.
iPhone 15 vs iPhone 13: Pricing
The starting price for the iPhone 15 is $799 — exactly what Apple charged for the iPhone 13 two years ago. (The latter phone remains in Apple's lineup at a reduced price of $599.) If you're buying your iPhone 15 through Apple and you trade-in your iPhone 13, you can get up to $370 off your purchase.
Other iPhone 15 deals are already emerging as iPhone 15 preorders get underway September 15. The phone arrives in stores a week later on September 22.
iPhone 15 vs iPhone 13: Outlook
We'll have a more definitive word on whether iPhone 13 owners should upgrade to the iPhone 15 once we get a chance to more thoroughly test the new phone. At this point, though, it's clear there are some pretty significant changes, especially on the camera front. iPhone 13 owners will definitely notice some upgrades if they pick up the new device.
That said, people prefer to hold on to their phones for longer these days, and the iPhone 13 remains a capable handset. (If it wasn't, Apple wouldn't be selling it still.) Throw in an update to iOS 17, and your iPhone 13 should be able to serve you well for at least another year.