Three down, one to go: when you watch Prince Harry's interviews online, you see the the buzziest book tour in ages. And with two more awaiting this week, you have plenty of ways to watch him speak about the secrets revealed his new book, Spare.
Prince Harry's interviews speech — start time, channels
Harry on Good Morning America: Available on Hulu today (Monday, Jan. 9) at 8:30 p.m. ET / 5:30 p.m. PT.
Harry on Colbert: Tuesday (Jan. 10) at 11:30 p.m. ET on CBS.
Harry on 60 Minutes: Aired Sunday
Harry on ITV: Aired Sunday, available on-demand
ABC and CBS are streaming on fuboTV
Watch from anywhere with ExpressVPN
While the book has yet to be released (it drops on January 10), tidbits from the tome from the Duke of Sussex have been revealed to range from the violent to the puzzling.
Let's start with the latter. Page Six has reported that Harry claims his Nazi costume (worn for a costume party with a "Native and Colonial" theme) was actually the idea of Prince William, and sister-in-law, Kate Middleton.
An excerpt published by The Guardian finds Harry accusing William of a physical attack during a 2019 argument where William was basically taking the press' side about Harry's wife Meghan Markle. Specifically Harry says William "grabbed me by the collar, ripping my necklace, and … knocked me to the floor."
So many will tune in for at least one (if not all four) of Harry's interviews. And we've got everything you need to watch them:
How to watch Prince Harry's interviews from anywhere on Earth
Just because ABC, CBS, ITV aren't available everywhere doesn't mean you can't watch the Prince Harry's interviews online if you're away from home. Watching along with the rest of the internet can be easy these days. With the right VPN (virtual private network), you can stream the show from wherever you go.
Not sure which VPN is the right one for you? We've tested many different services and our pick for the best VPN overall is ExpressVPN, which offers superb speeds and excellent customer service.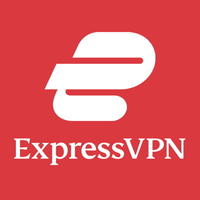 Speed, security and simplicity make ExpressVPN our favorite VPN right now. We were impressed by its ability to access more than 3,000 services across 94 countries and there's a 30-day money-back guarantee if you're not 100% happy with it.
How to watch Prince Harry's interviews in the UK

You're mostly likely to get Prince Harry's interview with Tom Bradby on ITV than the other two, so here are the details.
The interview will be broadcast on ITV1and ITVX on Sunday (January 8) at 9 p.m. GMT. This is a 90-minute special.
Afterwards, it will be available on-demand on ITVX
Those traveling abroad should check out a VPN such as ExpressVPN to watch it remotely.
How to watch Prince Harry's interviews in the US

Harry's interview with Anderson Cooper on 60 Minutes aired on CBS on Sunday, Jan. 8 at 7:30 p.m. ET / 4:30 p.m. PT.
His interview with Michael Strahan on Good Morning America was on ABC, the program begins on Monday (January 9) at 7 a.m. ET / 4 a.m. PT. It will be available on demand on Hulu at 8:30 p.m. ET / 5:30 p.m. PT.
Then, he appears on The Late Show with Stephen Colbert on Tuesday (January 10) at 11:30 p.m. ET.
CBS and ABC are available on most cable packages, and can be pulled over-the-air, for which we recommend the best TV antennas.
With fuboTV, one of the best cable TV alternatives, you'll be able to watch both CBS and ABC live.
Of course, those visiting the U.S. who want to watch the ITV interview live with our friends in the U.K. will likely be out of luck. We don't see it having a U.S. rebroadcaster as of yet. You'll need a VPN service such as ExpressVPN to log in back home to use ITVX.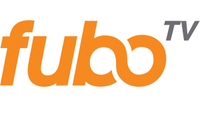 Fubo.TV: The best streaming service for getting a lot of TV, Fubo has all of the right network channels and the two cable channels you don't want to go without. It's got a 7-day free trial so you don't need to pay up front.
Can you watch Prince Harry's interviews in Canada or Australia?
ABC, CBS and ITV do not broadcast in Canada, nor do they air in Australia. Hence, people in the great white north and down under have a tricky situation here.
Those in Canada and Australia can also use a VPN service such as ExpressVPN to log in back home on the services they already pay for.
Next: Looking for something else to watch? Check out the 7 best new Netflix movies that are 90% or higher on Rotten Tomatoes.