The uptown foursome are back in Harlem season 2, as Prime Video's fabulous four return with plenty of loose ends from last season.
Harlem season 2 release date and time
Harlem season 2 debuts on Friday (Feb. 3) at 12 a.m. ET / 9 p.m. PT on Amazon Prime Video.
Yes, folks, Tracy Oliver's Harlem is back, and the ladies are intent on having fun. Early word says season 2 is better than the original, now that everything is set up.
Camille (Meagan Good) is putting out two fires as the season begins. First, she has to undo that unseemly (and alcohol infused) resignation from Columbia, to get her job as Anthropology professor back. Secondly, Well, that kiss with her ex Ian (Tyler Lepley) is still lingering in her thoughts. And who knows what it's done to him, since it was on the night before his wedding!
As for Tye (Jerrie Johnson)? Her drama's public, as her exes have all coordinated to share the goss online. Oh, and Brandon (Kadeem Ali Harris) is back to take all she's worth in the divorce.
Quinn (Grace Byers) is jumped head first into the LGBTQ lifestyle, while trying to stop herself from going too fast with Isabella (Juani Feliz). Meanwhile, Angie (Shoniqua Shandai) is trying to bounce back — and up — after her superstardom's been delayed.
Here's the trailer for Harlem season 2, and everything you need to watch online:
How to watch Harlem season 2 online in the US, UK, Canada and Australia
Harlem season 2 premieres Friday (Feb. 3) at 12 a.m. ET / 5 a.m. BST / 3 p.m. AEDT (technically Thursday at 9 p.m. PT) on Amazon Prime Video .
Its eight episodes will premiere on a weekly basis, at a clip of two per week.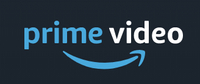 Harlem is an Amazon Prime Video original. The streaming service comes with a Prime subscription, which you can sample with a a one-month free trial. Prime Video's library includes original movies and series, like The Boys, Wheel of Time and Rings of Power.
How to watch Harlem season 2 anywhere on Earth
While Amazon Prime Video is available in many countries around the world, it's not everywhere. If you are in a region without access to Prime Video, you don't have to miss Harlem season 2. Watching along with the rest of the internet can be pretty easy. With the right VPN (virtual private network), you can stream the show from wherever you go.
We've evaluated many options, and the best VPN is ExpressVPN. It meets the VPN needs of the vast majority of users, offering outstanding compatibility with most devices and impressive connection speeds. It's also affordable at $12.95 per month. (Signing up for longer periods of six months or a year reduces the cost even more.)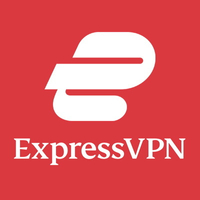 Our favorite VPN service, ExpressVPN, really shines thanks to its safety, speed and simplicity-to-use. It's also compatible with loads of devices - from iOS and Android to Roku, Apple TV and PlayStations. You'll even get an extra 3 months free if you sign up for a year, or there's a 30-day money-back guarantee if you just want to give it a try.

Using a VPN is incredibly simple.
1. Install the VPN of your choice. As we've said, ExpressVPN is our favorite.
2. Choose the location you wish to connect to in the VPN app. For instance if you're in the U.S. and want to view a U.K. service, you'd select U.K. from the list.
3. Sit back and enjoy the action. Head to Amazon Prime Video or other streaimng services and tune in.
Harlem season 2 episode schedule
Harlem season 2 will drop two episodes per week starting on Feb. 3.
Harlem season 2 episode 1, Feb. 3
Harlem season 2 episode 2, Feb. 3
Harlem season 2 episode 3, Feb. 10
Harlem season 2 episode 4, Feb. 10
Harlem season 2 episode 5, Feb. 17
Harlem season 2 episode 6, Feb. 17
Harlem season 2 episode 7, Feb. 24
Harlem season 2 episode 8, Feb. 24
Harlem season 2 cast
The main cast is back for Harlem season 2, so expect
Meagan Good as Camille
Jerrie Johnson as Tye
Grace Byers as Quinn, and
Shoniqua Shandai as Angie
They're accompanied by returning cast members
Tyler Lepley as Ian
Kadeem Ali Harris as Brandon
Juani Feliz as Isabella
Plus, we also get:
Whoopi Goldberg as Dr. Pruitt, Camille's boss
Jasmine Guy as Patricia, Quinn's mother
Lil Rel Howery as Freddie, Angie's brother
Sherri Shepherd as Sonya, Angie's mother