The big Disney Plus, Hulu and ESPN Plus bundle — which chops $5 (72% of Disney Plus' price) from the total price — is a good deal, but it's not the whole story. Disney doesn't promote this, but you could get a similar bundle with ad-free Hulu, or Hulu with Live TV.
Hulu's ad-free version might cost more, but the marketing lingo around the deal makes it seem like you can't save by combining its ad-free version. Admittedly, you might have the same axe I have to grind with this ad-free Hulu, as it's still got ads on select shows, but then again, I pay for ad-free YouTube, so I might be an outlier.
Lifehacker spotted the Disney Plus bundle for ad-free Hulu, and the details are simple. As long as you sign up for Disney Plus with the same email address you're using for ad-free Hulu and ESPN Plus, Disney will offer a $5.99 per month (yes, a dollar more) credit for as long as you're subscribed to all.
You can also see this as Disney essentially erasing the premium you pay to get ad-free Hulu, as ad-free Hulu is $11.99 and regular Hulu is $5.99 with ads.
Then there's the matter of live TV, the one thing that every prospective cord-cutter doesn't want to live behind. You can't simply choose a version of the Disney Plus, ESPN and Hulu bundle that offers Hulu with Live TV. Fortunately, Decider reports that existing Hulu with Live TV subscribers can get that same $5.99 discount, as long as they're using the same email address for their signup.
Check out my Disney Plus review to see why I'd subscribe to it, with or without a bundle.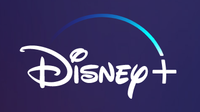 The Disney Plus, Hulu and ESPN+ bundle is getting a lot of attention, as it might give some viewers enough to cut the cable, for the same price as Netflix's standard package. But unlike Netflix, Disney Plus throws in 4K Ultra-HD video with 4 simultaneous streams, which costs $15.99 on Netflix.
Reasons to sign up for Disney Plus now include the fixed (not cropped) version of The Simpsons that's headed to the service in the end of May. The Disney Family Singalong just landed on Disney Plus (after first airing on ABC), as well.
We also have release dates for The Falcon and The Winter Soldier (Aug. 2020), The Mandalorian season 2 (Oct. 2020) and WandaVision (Dec. 2020).