When Apple unveiled its new MacBook Pro M3 range during its October event, I assumed we'd have to wait until the new year for any form of discount. So consider me (pleasantly) surprised that Best Buy's Black Friday sale includes money-off deals on these cutting-edge Apple laptops.
For a limited time, Best Buy is taking $200 off the 14-inch and 16-inch MacBook Pro (M3/M3 Pro) laptops. The MacBook Pro 14 (M3/512GB) is on sale for $1,449 while the MacBook Pro 14 (M3 Pro/512GB) is reduced to $1,849. Meanwhile, the uber-premium MacBook Pro 16 (M3 Pro/512GB) is now $2,299. These are the lowest prices to date for all three machines, but to get the full discount you will need a My Best Buy membership. These are among the best Black Friday deals to date.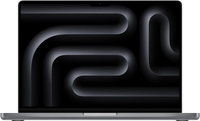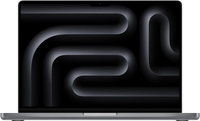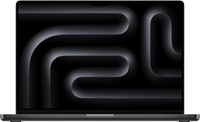 MacBook Pro 16 (M3 Pro/512GB): was $2,499 now $2,299 @ Best Buy
This 16-inch MacBook Pro comes with an M3 Pro chipset for remarkable speed when using pro tools like DaVinci Resolve and Maxon Redshift. The display is also stunning. This model features a 16.2-inch 3456 x 2234 Retina display, Apple M3 Pro CPU, 18GB of RAM, and a 512GB SSD.
As noted, to get the full discount you'll need a My Best Buy Plus/Total membership. If you don't have a subscription, the 14-inch MacBooks will cost an extra $50. If you're not familiar with My Best Buy, it's the retailer's answer to Amazon Prime and offers exclusive deals alongside additional perks. It costs $49 for the Plus tier, and $149 for the Total plan. There is a free tier, but it doesn't qualify for this MacBook discount.
These three on-sale laptops are based on Apple's new M3 chip, which is the first personal computer processor utilizing TSMC's 3nm process. As we noted in our MacBook Pro M3 review, the chip offers "blistering performance" but still manages to consume less power than its predecessor resulting in stronger battery life.
These latest MacBooks also sport an even brighter display, surprisingly robust graphics and the classic slick-design philosophy that Apple is known for. There are Windows options in this price range that are better suited for gaming, but otherwise, these laptops are perfect for anybody looking for a powerful machine capable of intensive multitasking or power-hungry use like image and video editing.
These are just some of the epic Black Friday MacBook deals you can get right now. And if you're looking for even more discounts on top Apple tech, we've got a roundup of the best Apple Black Friday deals including AirPods, iPhones and more.