Our choice for the best phone on the market is seeing huge reductions in time for Memorial Day sales. So, if you're looking for an upgrade, now's the time to buy.
The Samsung Galaxy S23 Ultra is $999 at Amazon right now. This is $200 off and the lowest price I've ever seen for this phone. It's easily one of the best phone deals running right now.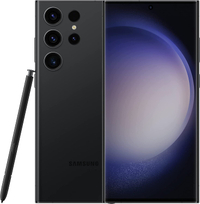 Samsung Galaxy S23 Ultra: was $1,199 now $999 @ Amazon
The Galaxy S23 Ultra features a 6.8-inch AMOLED 3088 x 1440 display, 120Hz refresh rate, Snapdragon 8 Gen 2 CPU, 8GB of RAM, and 256GB of storage. Rear cameras include a 200MP main, 12MP ultrawide, 10MP telephoto (3x zoom), and 10MP telephoto (10x zoom). You also get a 12MP front camera. In our Samsung Galaxy S23 Ultra review, we called it one of the best phones you can buy right now.
The Samsung Galaxy S23 Ultra is our choice for the best phone on the market. Just take a look at our Samsung Galaxy S23 Ultra review to see why.
The Samsung Galaxy S23 Ultra has one of the best displays of any phone we've tested. The 6.8-inch QHD AMOLED panel can reach a peak brightness of up to 1,750 nits and has a variable refresh rate of up to 120Hz. It's easy to see the screen in bright sunlight and colors just pop off the screen.
We also think the Samsung Galaxy S23 Ultra is the best camera phone you can buy. It has a 12MP ultrawide, 10MP 10x telephoto, 10MP 3x telephoto and 12MP selfie lenses under its belt, all of which take excellent shots. But the 200MP main lens is the star of the show, allowing for stunning photography of the night sky. There's also upgraded video stabilization and support for filming 8K video at 30 fps.
Plus, the Samsung Galaxy S23 Ultra delivers excellent performance. Running on the Snapdragon 8 Gen 2 for Galaxy chip, this phone could handle everyday tasks, video editing and demanding gaming like a champ.
And you'll be able to use this phone for a long time, too. Our Samsung Galaxy S23 Ultra lasted 13 hours and 9 minutes with the display set to 60Hz. With the adaptive refresh rate on, it lasted 12 hours 22 minutes. This is enough to crack the best phones for battery life list.
The Samsung Galaxy S23 Ultra is an incredible phone, so I highly recommend picking it up now that it's at its lowest price ever. Check out our iPhone deals coverage to see Samsung's competition and stay tuned to our Memorial Day sales page for the best deals across all categories.