The PS5 and Xbox Series X have both been out for two years, and they're finally a little bit easier to find than they once were. You can't just walk a store and pick one up anytime you feel like it, but restocks tend to be available for hours or days rather than seconds.
Nevertheless, if you're planning to pick up a PS5 or Xbox Series X for Black Friday, you may run into some stiff competition. Game consoles are routinely top contenders for holiday gifts, and this year probably won't be an exception.
While PS5 restocks and Xbox Series X restocks may be scarce on Black Friday, you should have the opportunity to buy one or the other at some point within the next week, at least if you're assiduous. If you plan to buy either a PS5 or an Xbox Series X for Black Friday, but aren't sure which console to go with, we'll sum up the major pros and cons, as well as which games and accessories you'll want to grab.
PS5 vs. Xbox Series X: Cheat sheet
First off, if you want a detailed comparison of the two consoles, you should consult our PS5 vs. Xbox Series X faceoff. In this piece, we break down each console's specs, price, game library, performance, design, controller and more.
If you don't have time to go through the whole thing now, however, here's a brief overview:
The PS5 and Xbox Series X have more commonalities than differences. They both cost $500, they both play huge libraries of high-quality games, they both perform similarly well, and they both double as passable streaming media/4K Blu-ray players. If you just want a powerful console to play third-party games, such as Madden NFL 23 or Call of Duty: Modern Warfare 2, you can get either system and call it a day.
The big differences between the two consoles involve physical design, controller shape, exclusive games and game subscriptions. To address the first two points, the PS5 is ugly; the Xbox Series X is less ugly. The PS5 controller is innovative, but oddly shaped; the Xbox Series X controller plays its safe, but feels a little more comfortable.
Exclusive games and game subscriptions are much meatier issues. Sony has built the PlayStation brand on strong exclusives, and the PS5 is no exception. This year alone, we've had the best-in-class Horizon Forbidden West, Gran Turismo 7 and God of War Ragnarök. The Xbox Series X, on the other hand, has no true exclusives, as every first-party Xbox title is also available on PC, and for streaming via Xbox Game Pass.
Speaking of Xbox Game Pass, it's one of the best features of the Xbox Series X — although you don't technically need a console to use it. With this subscription service, you can download more than 400 games to a console or gaming PC, or stream almost as many to a smartphone or Web browser. Sony's counterpart, PlayStation Plus, is much more limited. While you can still download or stream hundreds of games to a PS5, the PC app is a mess, and there are no smartphone apps at all.
In short: the PS5 has a more robust exclusive game library, but Xbox Series X makes it easier to play games on any screen you want.
Holiday games for PS5 and Xbox Series X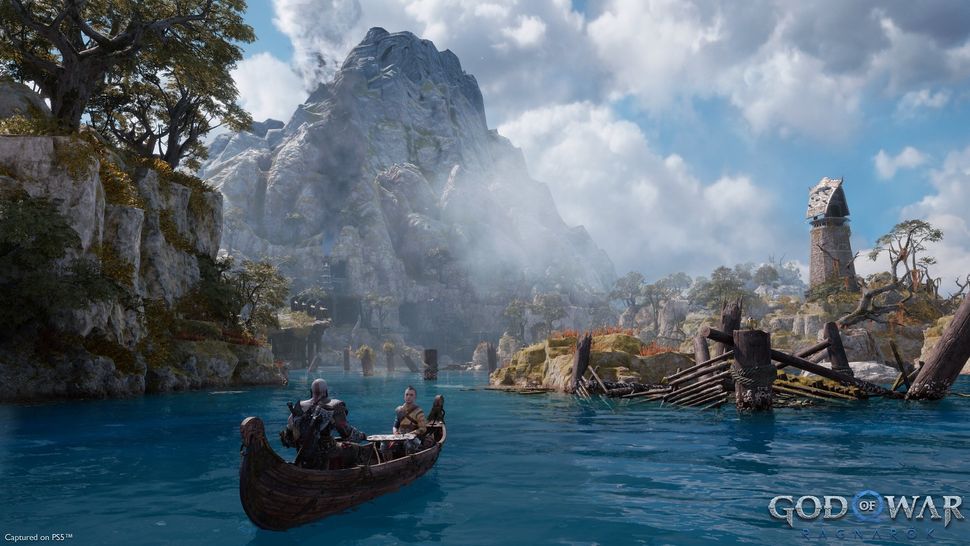 As we discussed in the previous section, the PS5 and Xbox Series X have exactly the same library, for the most part. To put this in context, consider the NPD's video game sales statistics. In October 2022, eight of the 10 most popular games were available on both consoles; in the year-to-date sales, seven out of the 10 most popular games were available on both consoles. Only two PS5 exclusives (Horizon and Gran Turismo) cracked the top 10, while the other exclusive games were all on the Nintendo Switch.
Based on sales data, search traffic and our own observations, here are some popular games for this holiday season. Most of them are available on both consoles:
Black Friday PS5 and Xbox Series X restocks
We know for a fact that there will be some PS5 restocks on Black Friday. At present, Walmart has confirmed that it will host three separate restock events: 12 PM ET on November 21, 12 PM ET on November 23 and all day in stores on November 25 (Black Friday itself). You need to be a Walmart plus member for the first one, but not the latter two.
The Xbox Series X is a little more mysterious at present. No retailer has made a specific announcement about Xbox Series X availability. However, the Xbox Series X has been more widely available than the PS5 in general, so just check the usual suspects over the next few weeks, and you should be able to pick something up. At the time of writing, you can get an Xbox Series X at Best Buy or Staples, or directly from Microsoft.
You can also get a $300 Xbox Series S fairly easily. The Series S is considerably less powerful than the Series X, as it maxes out at 1440p resolution and lacks a disc drive. However, if you have an older TV or a mid-range gaming monitor, you may be better off with the cheaper, more widely available Series S.
Black Friday deals on PS5 and Xbox Series X games
There are already quite a few good Black Friday deals available for PS5 and Xbox Series X games, although we imagine there will be even better ones next week. Still, if you want any of the games in question, you might want to pick them up while they're still in stock:
Black Friday deals on PS5 and Xbox Series X accessories
While the PS5 and Xbox Series X themselves probably won't see any Black Friday discounts, we usually see some excellent deals on accessories this time of year. To start, we've recommended an additional controller and a mid-range wireless headset for each system.
PS5 and Xbox Series X Black Friday outlook
Whether you want a PS5 or an Xbox Series X on Black Friday, you'll probably have to do a little legwork to get one. Both consoles are extremely popular and tend to sell out quickly. That's no surprise, considering that each one is an excellent piece of hardware with a rich selection of games to play.
Generally speaking, if you want to play Sony-exclusive series, such as God of War and Ratchet & Clank, you'll need a PS5. On the other hand, if you want to take full advantage of Xbox Game Pass and the ability to play games on almost any screen in (or out of) your home, you'll want the Xbox Series X. If you don't feel strongly about either category, then either system should be fine.
Stay tuned to Tom's Guide, as we'll keep this page updated with the best Black Friday deals we can find.
Black Friday has come and gone, but you can get an early Cyber Monday deal: a $25 Xbox Gift Card for $20.