Following on from a Crusader Kings III free weekend (where you could play CK3 for absolutely nothing), Paradox Interactive is currently having a huge publisher sale on Steam. Legendary titles like Victoria 2, Cities: Skylines, Prison Architect and Stellaris are all on sale at over 70% off, while lesser known fan favorites such as Age of Wonders: Planetfall are also seeing hefty discounts.
There are also some great deals on newer, albeit not-so-popular titles, such as Victoria 3 and Imperator: Rome, which might now be worth considering if you were holding off before due to the Steam reviews. What's more, if you already own a large number of Paradox titles, you'll be glad to hear that the discounts extend to DLC. While Paradox tends to offer a range of smaller and larger DLCs for their games, the larger packs are often extremely expensive. So now could be the time to scoop up that DLC you've been wanting for a while.
If, like me, you've already devoted thousands of hours to Paradox titles, well — now is the time to devote a few thousand more. If you're new to Paradox games, this is definitely the time to get started. Either way, prepare to wave goodbye to having a life!
Paradox is currently offering a huge number of games at a sizable discount, so head to the Steam Store to check out all the deals. There are some standout offers, though, which I'll round up below. Discounts run until May 18th.
If you're not in the mood to buy a game, then you can now try out the Dead Space remake on Steam for absolutely free.
Best Paradox Interactive deals at Steam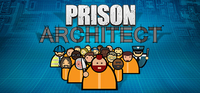 Prison Architect: was $29 now $7 @ Steam
Designing and building a maximum security prison is easy. The hard bit is managing that prison, especially when, inevitably, its inmates riot. Put your architectural and warden skills to the test with Prison Architect, which is currently 75% off.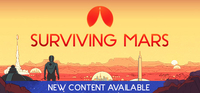 Surviving Mars Digital Deluxe Edition: was $39 now $7 @ Steam
Colonize the red planet in this futuristic city builder, set on (you guessed it) Mars. Construct epic colonies, research new technologies, grow food and harvest the planet's resources, all to keep your colonists alive. This deal is for the Digital Deluxe edition, which comes with some extra building packs and skins.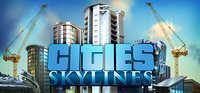 Cities: Skylines: was $29 now $8 @ Steam
If you enjoy city sims, this deal on Cities: Skylines is for you. You can currently pick up Paradox Interactive's city builder for under $10, which is a steal considering the replayability on offer. Launched in 2015, Cities: Skylines is still the ultimate modern city building game, forcing the player to delve into the complexities of managing a huge city, its traffic, its policies and any catastrophes that strike along the way. There are also numerous Cities: Skylines DLC on sale at hefty mark-downs.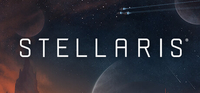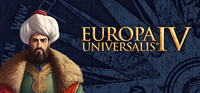 Europa Universalis IV: was $39 now $11 @ Steam
Another modern grand strategy classic, Europa Universalis IV has not yet been succeeded by a fifth instalment in the line. This means that for lovers of the age of exploration, EU4 is still the game to get. In true Paradox style, EU4 forces you to immerse yourself in the politics, diplomacy and wars of the time period. The Starter Bundle is also 62% off.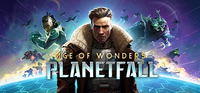 Age of Wonders: Planetfall: was $49 now $12 @ Steam
Age of Wonders: Planetfall offers players a sci-fi mixture of turn based combat and empire building. AoW Planetfall is reminiscent of Civilization games with its tile-based campaign map, so if you're a Sid Meier fan, this may be one for you. Either way, it's currently on sale at a hefty 70% discount, so now would be the time to snap it up if it's on your wish list.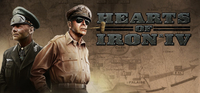 Hearts of Iron IV Starter Edition: was $49 now $14 @ Steam
Face off against either the Axis or the Allies in Paradox Interactive's WW2 epic, currently on sale for 70% off. Commit to total war, or perhaps try to avoid war altogether using diplomacy. Put your nation on a war footing, juggling industry, resources, manpower and wartime strategy. This offer is for the Starter Edition, which includes 4 DLC.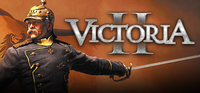 Victoria II Collection: was $75 now $14 @ Steam
Navigate the imperial age and take your nation into the 20th century as a global superpower in this Victorian-era epic. While it was released in 2010, Victoria II is still beloved by the Paradox community thanks to its complex political and economic systems. This edition is the Victoria Collection and is currently discounted by 79%. It features Victoria II plus all DLC, as well as Victoria I.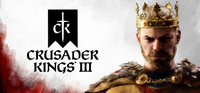 Crusader Kings III: was $49 now $24 @ Steam
Spanning hundreds of years, Crusader Kings III covers the entire medieval period. Play as any ruler, from an English Earl to a Chinese Emperor, using warfare, diplomacy, intrigue and a whole lot of marrying to reach and stay at the top. This, the third in the Crusader Kings line is a worthy successor to the legendary Crusader Kings II, with just as much depth and replay-ability. Several of the earlier DLCs are available at a discount, while newer DLCs can be found discounted as part of the Chapter II bundle (27% off).