Even though Amazon Prime Day is considered a great time to pick up some Alexa devices or even maybe a new TV for dirt cheap, there are still some great deals to be had on some of our top picks for the best antivirus software.
Sure, keeping your computer safe from malware and viruses isn't nearly as cool as unboxing a brand new gadget, but if you do fall victim to a cyberattack, you'll be glad you invested in antivirus software.
It's not just Windows PCs that need protecting as hackers and other cybercriminals have begun shifting their focus to target Macs. Fortunately, some of the best Mac antivirus software solutions are also on sale for Prime Day.
If you've been putting off protecting your computer from hackers, now is an excellent time to save quite a lot on antivirus software from three of the biggest names in the business: Norton, McAfee and Bitdefender. Here's everything you need to know about the best Prime Day deals on antivirus software and just how much you can save right now.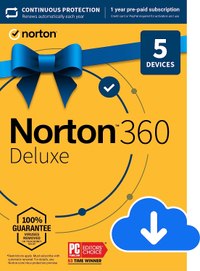 Norton 360 Deluxe 2023: was $89 now $19 @ Amazon
Norton 360 Deluxe 2023 currently holds the top spot on our list of the best antivirus software and for good reason. In addition to excellent malware software, you also get backup software, 50GB of cloud storage, a password manager, webcam protection and even an unlimited VPN. In our Norton 360 Deluxe review we praised the fact that it provides almost everything you could ask for from antivirus software. This Norton 360 Deluxe download covers up to five devices and at 78% off, it's a real bargain.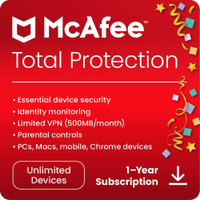 McAfee Total Protection 2023: was $149 now $22 @ Amazon
McAfee Total Protection provides you with antivirus software to protect your computers, web protection to help keep you safe online, a password manager, access to a secure VPN and basic identity monitoring. In our McAfee review, we were really impressed with the service's Protection Score which makes it really easy to see how safe you are online at a glance. This deal takes an incredible 85% off the regular price of this antivirus suite and it's the perfect choice if you have a lot of PCs and Macs in your house that need protection.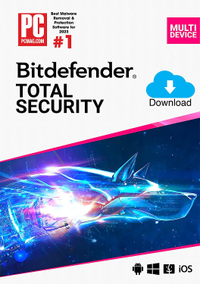 Bitdefender Total Security 2023: was $89 now $19 @ Amazon
Bitdefender Total Security not only protects your PC and Mac but also your mobile devices running iOS or Android. In addition to real-time data protection you also get network threat protection, ransomware protection, social media protection, webcam protection as well as access to a VPN and a password manager for up to 5 devices. In our Bitdefender review, we highlighted its easy-to-use interface and its good balance between cost and features. This deal takes 79% off its original price and can help keep you and your family protected online for an entire year.