Best Tech Gifts Under $20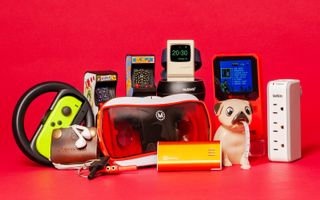 Great Everyday Gifts
When it comes to tech, we've been conditioned to believe that expensive means better. But that's not always the case. Some of the most useful devices on the market can be had for less than $20, and if you shop carefully, it's possible to find sub-$20 devices that can match the performance of their pricier, big-ticket counterparts. So we've rounded up our favorite budget tech devices with products that run the gamut from a smart plug to a retro arcade.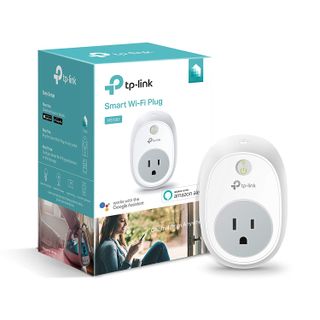 TP Link Kasa Smart Plug
Give your home a digital upgrade with the TP Link Kasa Smart Plug. The plug lets you control devices that are plugged into it remotely (via the free Kasa app) or via voice commands (if you own an Alexa- or Google Assitant-powered device). It's perfect for controlling lamps, coffee machines, fans, or other devices.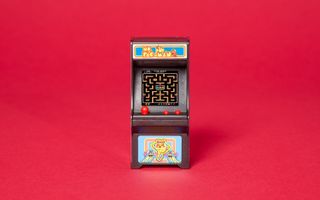 Super Impulse Pac-Man
Relive your favorite 1980s video games with Super Impulse's miniature throwbacks. Each arcade stands 3.5-inches tall and features a tiny color display with authentic sounds, gameplay, and controls. Available games include Ms. Pac-Man, Galaxian, Dig Dug, and more.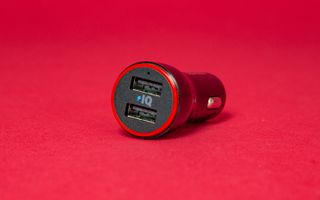 Anker 24W Dual USB Car Charger
The right gadget can turn a lengthy road trip into a fun getaway, but what happens when your favorite device runs out of power? The 24W Anker USB Car Charger ensures that never happens by keeping two of your favorite gadgets fully powered throughout your trip. It connects to your car's charger port and provides a total of 4.8 amps, or 2.4 amps per port, which is enough to recharge a range of devices from a 12-inch MacBook to your trusty smartphone.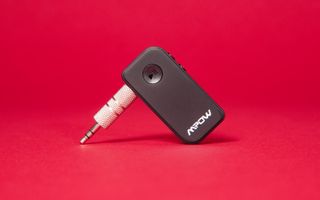 Mpow Bluetooth Music Receiver
Mpow's Bluetooth Music Receiver gives your car a wireless upgrade by allowing you to beam music from your smartphone or tablet to your car's speakers via Bluetooth. It lets you connect two devices simultaneously, so you could play music from your tablet, and then switch to your smartphone to take incoming calls, hands-free. Thanks to its low power consumption, you'll get up to 10 hours of nonstop music playback. Although it's designed for use in cars, you can also connect it to your home speaker.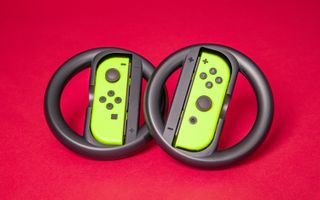 Nintendo Switch Joy-Con Wheel 2-Pack
The Nintendo Joy-Con Wheel is a must for Switch owners. Simply attach your Joy-Con controller to the center of the wheel and you'll be able to accelerate, steer and maneuver through your favorite Switch racing games, such as Mario Kart 8 Deluxe. The box includes two plastic Joy-Con Wheels.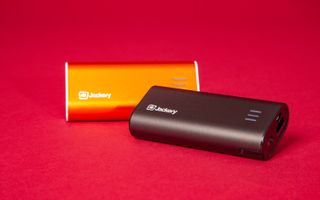 Jackery Portable Charger Bar 6000mAH
Jackery's candy-bar-shaped charger is a must for any gadget bag. It offers 6000 mAh capacity, which means it can charge an iPhone 8 approximately 2.4 times, a Galaxy S8 1.6 times, or an iPhone X 1.4 times. Its smooth, aluminum shell remains cool to the touch, and the battery features a built-in flashlight that can be used during emergencies.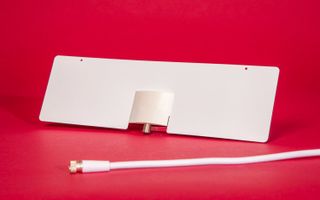 Mohu Leaf Metro TV Antenna
The Editors' Choice Leaf Metro HDTV Antenna is simple to set up, offers great reception and comes at a very affordable price. Although it only offers a 25-mile range of coverage, it's able to pull in a range of channels, including NBC, CBS, PBS, Telemundo and a variety of NBC subchannels. It comes with a generous 10-foot coax cable that connects to your HDTV.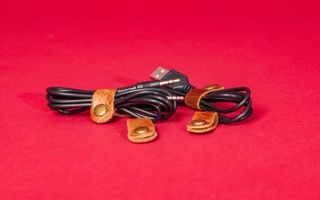 Caillu Cord Organizer
Face it: No matter how many wireless devices you own, cables will always be a part of your life. Now you can keep those cables tidy with the Caillu Cord Organizer. These rustic leather clips (five are included per pack) keep your USB wires and charging cables from becoming a massive tangle of wires. Made of genuine leather, each clip securely snaps shut via a metallic button.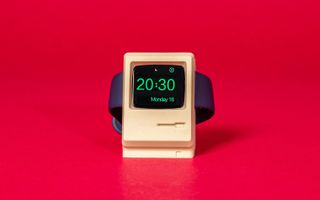 elago W3 Stand for Apple Watch
Apple may be renowned for its stylish designs, but sometimes a plain white charging cable won't do the job. Enter the elago W3 Stand for Apple Watch. Designed to look like a mini 1984 Macintosh, the charger is made of soft silicone material and is heavy enough to anchor your Apple Watch and cable while charging. The stand is compatible with all Apple Watch series and sizes.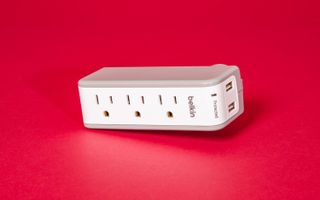 Belkin SurgePlus Swivel Surge Protector
The Belkin SurgePlus USB Swivel Surge Protector can keep your gadgets juiced and protected no matter where you are. It plugs into any AC outlet to simultaneously charge three AC-powered gadgets or two USB-powered devices. Thanks to its built-in surge protection, your kit will be safeguarded if there's an electrical surge. It's the perfect companion for travelers who need to travel light.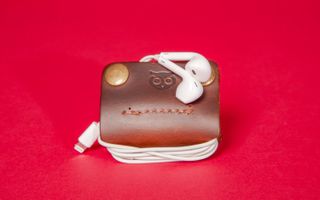 Hide & Drink Leather Cord Keeper
Tired of reaching for your headphones just to find a mess of tangled cables? Hide & Drink's handmade cord keeper ensures your headphone cables remain tangle free, whether they're jammed into your pocket or inside a bag. It's made of genuine leather, yet it's light enough that it doesn't add any bulk to your pocket.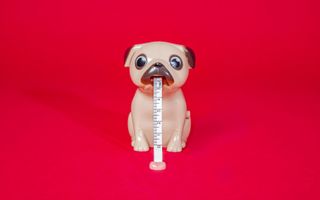 Paladone Pug Tape Measure
The Paladone pug tape measure is perfect for fans of the short-muzzled breed. Its tongue stretches out to approximately 3.3 feet in length (we're still not sure if that's cute or disturbing) and it includes measurements in both inches and centimeters. Best of all, it won't chew your slippers when you're not home.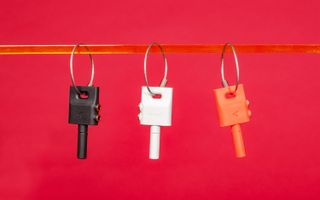 Elago Keyring Headphone Splitter w/ 3.5mm
Share your favorite tunes without having to blast your speakers. The Elago headphone splitter plugs into any 3.5mm jack, turning one connection into two. The splitter is lightweight, doubles as a key ring, and is available in a variety of colors that range from classic white to rose.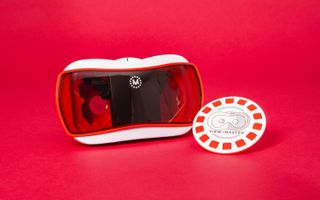 View Master Virtual Reality Starter Kit
The View Master VR is an updated version of Mattel's iconic, cherry-red View Master from the 1980s. It uses Google's Cardboard platform to bring VR experiences to children and nostalgic adults everywhere. Unlike the original Google Cardboard, it supports a greater range of iPhone and Android smartphones.
Each experience pack (sold separately) takes you on a variety of virtual adventures. Just download the app onto your phone, insert the Preview Reel into your View Master, and you can instantly explore 3D images from around the world.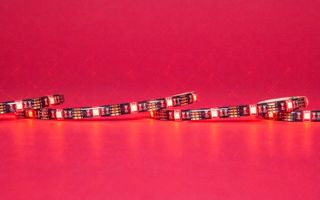 LED Strip Lights for TVs
Looking for an affordable upgrade for your home theater? The Vansky TV Backlighting Kit includes a 35.4-inch LED strip light that can be cut and taped to any surface. Place it behind the edges of your TV to create a dynamic and vibrant halo of light when you watch TV at night or tape it along the sides of your gaming desktop for those late-night gaming sessions. The lights are powered via a USB port, and the included remote lets you cycle through different colors and brightness levels.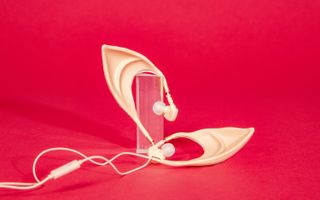 Urbun Elf Earbud Headphones
Transform your OOTD into something straight out of Hyrule with the Urbun Elf Earbuds. The earbuds feature pointy, but soft, plastic ears that slide on top of your ears while you're listening to music. They come with three sets of ear tips (small, medium and large) and feature an in-line remote for taking calls.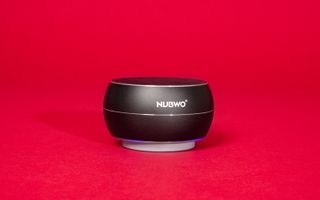 Nubwo Portable Bluetooth Speaker
With its smooth, aluminum exterior and glowing LED ring light, Nubwo's Portable Bluetooth Speaker looks like it costs twice its actual price. It can be paired with any Bluetooth-enabled device and also supports hands-free calling. Its battery is capable of providing up to 6 hours of continuous playback.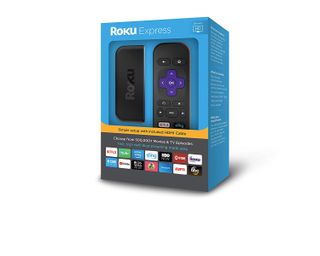 TP-Link Kasa Smart Plug HS100
At $29, the Roku Express is slightly above our $20 limit. However, it's worth it. It plugs into your TV (via the included HDMI cable) and gives you instant access to tons of content from the likes of Netflix, Prime Video, Hulu, HBO, and more. (Additional subscriptions may be required for select services). It's one of the most affordable and one of our favorite streamers.
Horsebiz Bamboo Wireless Mouse
Give your desktop a natural look with the eco-friendly Horsebiz Bamboo Wireless Mouse. Constructed of natural bamboo, the mouse features a sweat-resistant and antibacterial surface, perfect for germaphobes. It supports DPI settings of 1200 and 1600, which you can change with the tap of a button.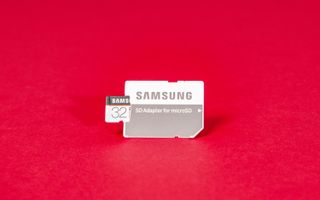 Samsung Pro Endurance 32GB microSDHC Memory Card w/ Adapter
Practical, but useful, the Samsung 32GB microSDHC card is an inexpensive way to boost your smartphone's, DSLR's, or tablet's memory capacity. Currently priced at $15.41, it's $9 off its list price. Alternatively, you can get the Samsung Evo Select 128GB MicroSD Card for $20.99. Both cards are designed specifically for 4K video recordings.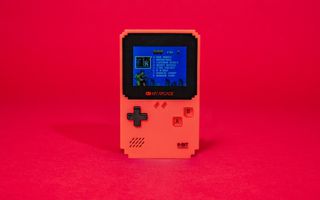 Data East Classics Portable Handheld
From Burger Time to Heavy Barrel, the Pixel Classic lets you play your favorite Data East games in all their 8-bit glory. The handheld comes with 300 pre-loaded games and can be powered by four AAA batteries or by any micro USB cable. Front speakers let you hear all the original beeps and boops of your favorite games, and the handheld also has a 3.5mm headphone jack.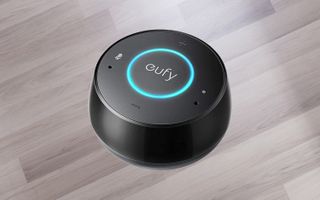 Eufy Genie Alexa Speaker
An Alexa-powered speaker for $25? That's precisely what you get with the Eufy Genie. Ok, so it's slightly over our $20 cap, but it's easy to set up, offers better audio than the second-gen Echo Dot, and it's also the least expensive Alexa speaker you can buy. Just keep in mind it doesn't feature Bluetooth connectivity, it's Wi-Fi-based only.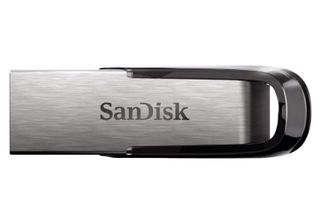 PNY Turbo Flash Drive
The SanDisk Ultra Flair Flash Drive lets you take from 16GB to 256GB of storage on the road. The pocket-friendly device has a durable, metal casing. The 128GB model, which should have enough storage for most people, costs $17.99.