10 Wild 3D Creatures Made on an iPad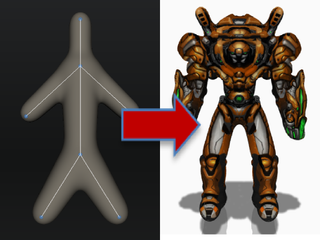 Creature Feature
Have you ever wanted to design a monster for your favorite video game or horror movie? It doesn't get much easier than with 123D Creature, a computer-aided design (CAD) app for iOS by Autodesk.
Using this free app's simple wire frames and touch-based interface, many people have made some incredible projects, which are now on display at Autodesk's 123D gallery.
These models are also easy to 3D print, either by exporting the files to a home printer or by tapping a button in the app to send the design to Autodesk's 3D printing service.
Here are ten of our favorites that just might inspire you to start designing a 3D model or two of your own.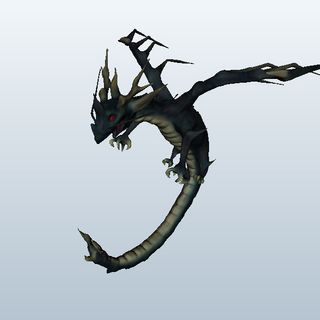 "Orange" by Daniel Reierson
With its claws, horns, spindly wings and long tail, this dragon by designer Daniel Reierson is an example of how 123D Creature's wire frames can be used to quickly make detailed animal parts.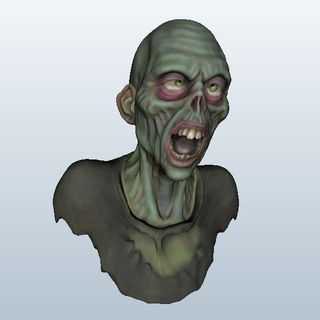 "Zombie" by Adam Beamish
This freaky head-and-shoulders model has a high level of detail on everything from the facial muscles to the crooked teeth.
MORE: 10 Amazing 3D Printed Artworks
Designer Adam Beamish made the model on 123D Creature and then added some finishing touches in 123D Make, another free software from Autodesk, which accounts for its more finished look.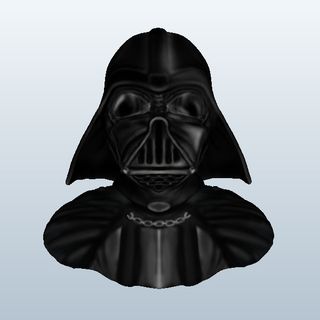 "Darth Vader" by Amanda Jackson
Designer Amanda Jackson notes on the page that this Darth Vader model is one of the more difficult projects she's completed with 123D Creature.
MORE: 7 Lamest 3D Printing Projects
That's saying something, considering her Autodesk profile features 141 projects, including a Kaiju from the movie "Pacific Rim" and Rarity from the animated television show "My Little Pony: Friendship is Magic."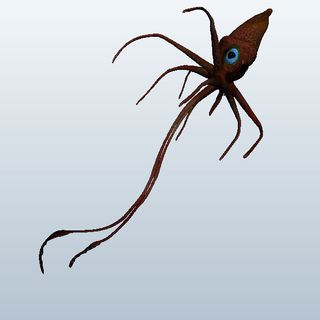 "Squidy" by Paul Telisman
123D's wire frames are great for many-limbed creatures. Paul Telisman made this squid, including the long thin tentacles and the textures, entirely within the app.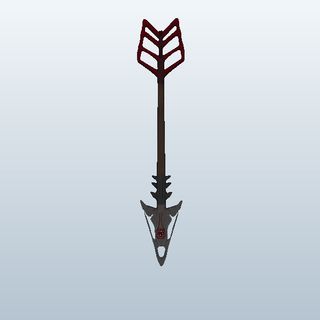 "Arrow" by Josh Kitchen
This isn't a creature, but it shows that the wire frame-based touch interface of 123D Creature can be used to make other types of models as well.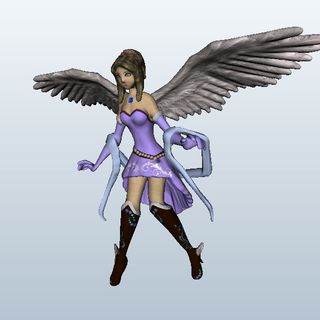 "Lavender Flight" by Yuki Kihara
It's not necessarily a good idea to wear a strapless dress when flying, but this 3D model of a winged woman in a stylish purple dress is still pretty cool.
MORE: 5 Coolest 3D Printers of Maker Faire 2013
The painted textures on the face may be a bit off, but the detail on the wings looks great.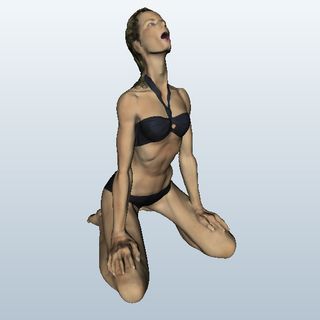 "DKNY Swimming Suit" by Anca Georgescu
This figure's musculature is so detailed, particularly in the arms, legs and abdomen, that she looks like she might spring to life on the screen.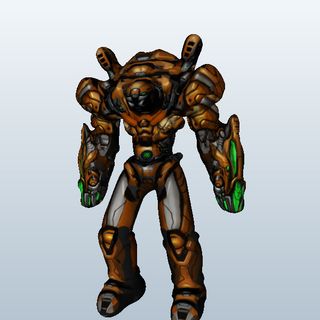 "Orange" by Daniel Reierson
To create "Orange," Daniel Reierson used a simple human-shaped wire model and added extra features such as what looks like a jetpack and shoulder-mounted guns.
Like "Zombie," "Orange" was made with 123D Creature and 123D Make.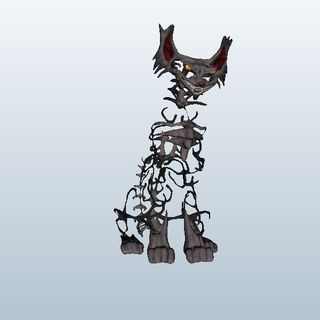 "Cheshire Cat" by Mica Wong
This unique model uses just the barest outline of a bone structure to create a chillingly eerie version of the smirking cat from "Alice's Adventures in Wonderland."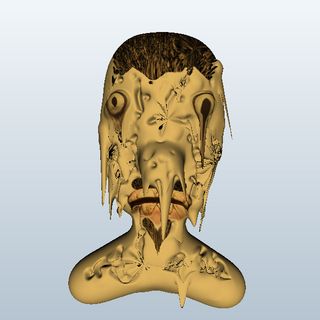 "Acid" by Jacob Fluchel
This head-and-shoulders model is undeniably creepy, with textures and drip-like extensions that make it look like the face has been doused in acid. But it's a good example of some of the looks you can achieve in CAD software.
MORE: How 3D Printing is Changing Etsy
You can get 123D Catch free on the Apple App Store for devices running iOS 6 or higher.
Email jscharr@techmedianetwork.com or follow her @JillScharr. Follow us @TomsGuide, on Facebook and on Google+.