The 10 Best Marvel Cinematic Universe Sidekicks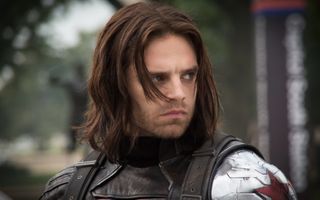 The 10 Best Marvel Cinematic Universe Sidekicks
Every great superhero needs an equally great sidekick, and that holds especially true in the Marvel Cinematic Universe. Heroes such as Captain America, Iron Man and Black Panther wouldn't be anywhere without their loyal best friends and family members, many of whom stand out on their own as the MCU's brightest stars. Whether they are assisting our favorite heroes in combat, holding things down in the tech department, or simply making us laugh, here are 10 sidekicks that make Marvel's best characters even better.
Credit: Marvel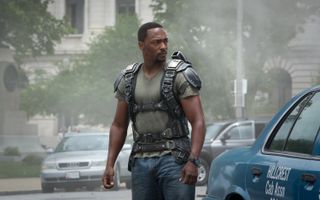 The Falcon (Captain America: Winter Soldier)
On your left! One of the best parts of Captain America: The Winter Soldier is the budding bromance between Steve Rogers and Sam Wilson (aka The Falcon), who becomes a fast friend and crucial ally to Cap. Sam doesn't hesitate to help his new pal when it matters most, housing Cap and Black Widow while they're on the run from Hydra and stepping back into his wingsuit to help take the fight to The Winter Soldier. Best of all, Sam makes no bones about his sidekick status, with hilarious lines like "I do what he does, only slower." The Falcon went on to become not only one of Captain America's most trusted partners, but also a key member of the Avengers. — Mike Andronico
Credit: Marvel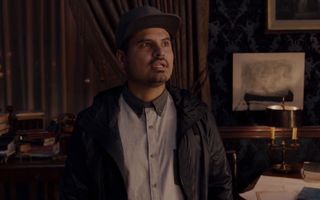 Luis (Ant-Man)
So this one time, I was watching The Avengers, and I was like, whoa, this is too heavy, and my buddy was like, I know! They totally need some comic relief. And then he went to pick up some Baskin-Robbins, where he met this totally cool dude, who said, what if they got Michael Pena to act as Paul Rudd's sidekick, where he talks really fast, and goes on these wild tangents? And my buddy said, Daaaammmm, that's a crazy good idea! — Mike Prospero
Credit: Marvel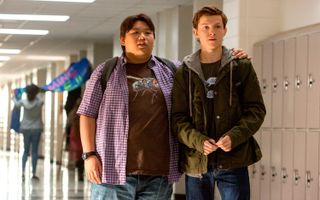 Ned Leeds (Spider-Man: Homecoming)
Sometimes, you just need a guy in a chair. Upon learning that his best friend Peter Parker is Spider-Man, Ned Leeds doesn't just embrace his role as sidekick — he actively pursues it with glee. Ned uses his tech skills to help Peter keep tabs on the nefarious Vulture throughout the film, and even saves Spidey's butt from the Shocker with a well-timed web blast. Let's hope Ned Leeds doesn't take the same villainous turn that he does in the comics, because seeing him and Peter be nerdy BFFs is one of the absolute highlights of Marvel Studios' take on the Spider-Man universe. — Mike Andronico
Credit: Marvel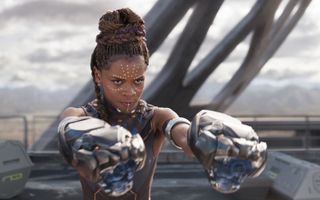 Shuri (Black Panther)
What's not to love about Shuri? A princess and super-genius all in one person, we're pretty sure that most of the logistics of Black Panther wouldn't have happened without Shuri's help. Not to mention we're pretty sure that Shuri could outstrip Tony Stark with her nanotechnology. With her witty internet memes, Shuri gets a solid spot as one of the best Marvel Movie sidekicks. Who knows, maybe she'll get her own movie? I hope so! — Catherine Strachan
Credit: Marvel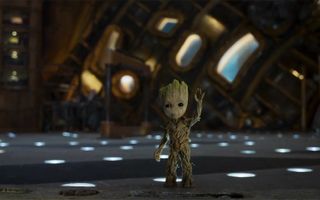 Groot (Guardians of the Galaxy)
Groot is the closest thing the Guardians of the Galaxy has to a sidekick (after all, he's first introduced in the film as Rocket's "muscle"). But really, this lovable sentient tree is the glue that keeps the whole team together. He saved the entire team from destruction during his iconic, tear-jerking "We Are Groot" moment, and when he reappears as baby (and later, teen) Groot, he becomes the crew's unofficial mascot and constant source of comic relief. Groot is steadfastly loyal to his buddy Rocket through thick and thin, and becomes an invaluable ally to Thor during the events of Avengers: Infinity War. — Mike Andronico
Credit: Marvel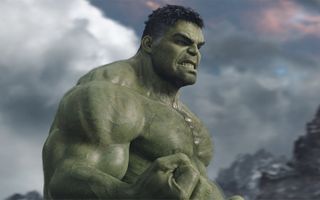 The Incredible Hulk (Thor: Ragnarok)
When is a sidekick more of a nuisance than an ally? The brilliance of Thor: Ragnarok was bringing levity amid seas of despair, and nowhere is that more apparent than with Bruce Banner's alter ego The Incredible Hulk. While Mark Ruffalo's Banner is a mature adult, this iteration of The Hulk is as far from that as you can imagine. Having repressed Banner deep into his soul, Hulk attacks Thor, his former ally, at The Grandmaster's pit of gladiatorial combat.
Things got worse back in their quarters, where the two bicker like they're super-powered versions of the leads in the film Step Brothers. While the two eventually unite to escape, this grumpy, immature version of the green giant is the best iteration of the Hulk ever since he threw Loki around Stark Tower. — Henry T. Casey
Credit: Marvel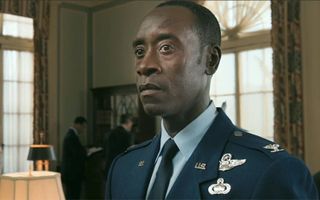 James Rhodes (Iron Man 2)
James Rhodes has been in Tony Stark's life since the first Iron Man, but they didn't truly become best buds until the charismatic Don Cheadle took over the role in Iron Man 2. Rhodey is everything you could ask for in a sidekick — he's funny, can hold his own in combat as War Machine, and is the kind of loyal, honest friend that doesn't mind beating you out of an embarrassing drunken stupor. From the Battle of Sokovia to the Civil War (in which he nearly lost his life), Rhodey always has Tony's back, and he is the kind of sidekick who regularly steals the show from the leading man — which is no small feat when that leading man is Iron Man. — Mike Andronico
Credit: Marvel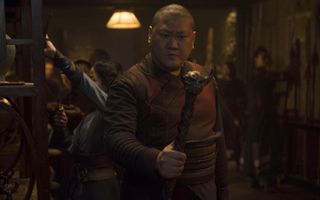 Wong (Dr. Strange)
As the resident librarian and keeper of mystic secrets in Kamar-Taj, Wong is much more than a mere sidekick. But he quickly becomes an invaluable ally during Stephen Strange's origin story, teaching the troubled doctor the ways of the mystic arts and helping him save the world from Kaecilius. Wong also plays an important role in helping Strange fend off Thanos' Black Order during their assault on New York, becoming the interim guardian of the Sanctum Sanctorum. But the real reason we love Wong is the humor he hides under his serious demeanor, whether he's sneaking in some Beyoncé during his studies or asking Stephen to grab him a tuna melt without forking out any cash. — Mike Andronico
Credit: Marvel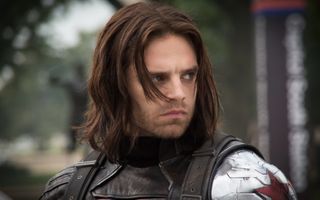 Bucky Barnes (Captain America: The First Avenger)
Bucky Barnes spent most of his life standing up for his scrawny best pal Steve Rogers, but when Steve gets injected with the super-soldier serum and becomes Captain America, those roles quickly reverse. However, Bucky takes his new role in stride, fighting valiantly beside Steve throughout World War II until suffering that fateful fall that led to him becoming The Winter Soldier. When Bucky snaps back to his old self during modern times, he once again becomes a selfless and loyal ally to Steve, having his buddy's back during the Avengers' Civil War and fighting until the very end of the fateful battle against Thanos. — Mike Andronico
Credit: Marvel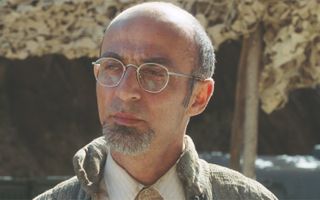 Yinsen (Iron Man)
Rhodey might be Iron Man's best sidekick, but Ho Yinsen will always be Tony Stark's. Without Yinsen, Stark wouldn't have survived the first 10 minutes of the MCU. Without Yinsen, Stark wouldn't have invented the first Iron Man suit. Without Yinsen, Stark wouldn't have become the man who forsook his company in the pursuit of global safety. Though every one of Iron Man's Avengers pals make for great backup singers to Marvel's titanium-clad hero, there will be only one character who stood by Stark, the man under the mask, when he needed it most. Though his death was unceremonious and came far too soon, we'll never forget Yinsen, the unsung hero whom Stark, and the MCU as a whole, needed but could never truly deserve. — Robert Carnevale
Credit: Marvel