For some time Google's Pixel phones have been the kings of low-light and night photography. But the iPhone 14 Pro has mostly caught up, arguably beating the likes of the Google Pixel 7 Pro in some shots. And the Samsung Galaxy S23 series could come out swinging on February 1 to become the champion of night photography.
What makes me say that? Well a recent teaser video on Samsung's YouTube channel, touts that "Epic nights are coming" and showed off what looks like the main trio of rear cameras on the Galaxy S23, S23 Plus and S23 Ultra — the first two are expected to borrow the embedded camera design of the Galaxy S22 Ultra — to form the word "mooon." And in those camera lens renders ware photos of the moon, in crisp detail.
Now that's all video rendering. But it not only hints that the Galaxy S23 lineup will have a focus on improving both low-light and full night time photography, but it'll also have a boosted astrophotography mode. That function came to the Galaxy S22 phones, but required the use of Samsung's Expert RAW app, which wasn't installed by default.
I'd posit that this teaser would suggest these low-light features will be native to the Galaxy S23. And that's piqued my curiosity.
Such capabilities will add to the scope of the standard and Plus next-gen Galaxy phones, without needing to splash the cash to get an Ultra model. As someone who loved the Galaxy S21 and Galaxy S22 as a great blend of features and performance in a reasonably sized phone, the idea that Samsung could add more high-end features to it's sub-$1000 phones is appealing.
Having said all that, i'm most excited to see what the Galaxy S23 Ultra could do with a boost in low-light and nighttime photography.
Galaxy S23 Ultra could be shooting for the stars
One of the core features of the Galaxy S22 Ultra is the secondary 10x telephoto camera, which is great at getting usable zoomed shots. But when the lights are turned down its photos tend to be a bit of a smudged mess.
However, improved low-light shooting and astrophotography by default could not only get more out of the Galaxy S23 Ultra's 10x telephoto camera, it could also harness the abilities of three other cameras. Thanks to technology like sensor fusion, which allows multiple cameras to capture images at once to then be sticked together to create a sharper and more detailed smartphone photo, the zoom lens of the Galaxy S23 Ultra could tap into its rumored 200MP main camera.
That could help capture a dimly-lit scene in a lot more detail. So when shooting for the moon, quite literally, this could make for clearer zoomed in shots, with photos of the Earth's nearest celestial body looking far clearer than before. But it could also capture a more detailed background and astrological scene.
And that could see the Galaxy S23 Ultra actually deliver those star-studded cosmos photos one sees in promotional photos for astrophotography modes but are stupidly hard to recreate (for the average user) even with a tripod and the patience of a saint.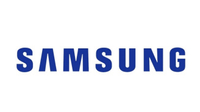 Galaxy S23 preorder: up to $100 credit @ Samsung
Up to $100 credit! Samsung is one of the best sites for Galaxy S23 preorders. Reserve your Galaxy S23 preorder via Samsung and you'll get up to a $100 Samsung credit. You'll get a $50 credit when you reserve one device or a $100 credit if you reserve two devices. (It's likely Samsung will also announce a new Galaxy Book). This is a no commitment pre-order. All you need to do is provide your name and e-mail address to reserve. Once you pre-order, you'll receive your credit.
Sensors working together can also help eliminate any judder of shakes from handheld shooting, meaning astrophotography could be a lot more accessible to those who don't carry a tripod with them during nighttime excursions.
Of course, this is all my speculation based on a video teaser and previous rumors. But I'm expecting Samsung to have made some significant improvements to its low-light, night time and astrophotography chops with the Galaxy S23 range. And if it manages to do that then we could see the mighty iPhone 14 Pro Max get knocked off the top spot for the best camera phone and even see the Galaxy S23 Ultra crowned the best phone overall.
We'll find out more on February 1 when the Samsung Galaxy Unpacked 2023 event is taking place.