The PlayStation Store Summer Sale arrived late last month with big discounts on hundreds of excellent PS5 games. And while the seasonal sale was already full of worthwhile savings, it's just got even bigger with a fresh wave of deals that includes several of the best PS5 games including God of War Ragnarök, Demon's Souls and Star Wars Jedi: Survivor.
Be sure to browse the entire PlayStation Store Summer Sale if you want to look at every single game on sale, but be warned there are more than 2,600 deals running until August 17. Plus, alongside big discounts on top PS5 games, Sony is also offering significant savings on loads of the best PS4 games and there are also deals on various DLC packs. There are even a few discounts on games that are compatible with the PSVR2 including Gran Turismo 7.
Of course, you might not have the time to scroll through 110 pages of deals, which is why we're rounding up 12 favorite deals in the PlayStation Store Summer Sale down below. And don't forget to check out our previous ranking of the best PS5 games in the summer sale first wave which includes heavy-hitters such as Elden Ring, Horizon Forbidden West and Ratchet and Clank: Rift Apart.
So let's jump into the best PS5 deals of the PlayStation Store Summer Sale second wave, just don't be surprised if you end up purchasing more than one title in this sale because, with discounts this good, it's pretty hard to narrow your selection down to just a single game.
The best PlayStation Summer Sale deals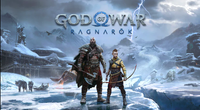 God of War Ragnarök: was $69 now $49 @ PlayStation Store
The sequel to one of the most acclaimed PlayStation games of all time, God of War Ragnarök sees father and son duo Kratos and Atreus embark on another epic journey as they travel across all Nine Realms of Norse mythology. Enjoy visceral combat against a multitude of foes, as well as rewarding exploration and a highly cinematic story that culminates in a stunning finale that you won't soon forget. Our pick for Game of the Year 2022, God of War Ragnarök is an essential PS5 game.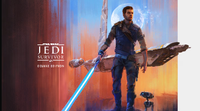 Star Wars Jedi Survivor (Deluxe Edition): was $89 now $67 @ PlayStation Store
Star Wars Jedi: Survivor is arguably the best Star Wars media in years. Playing once again as Jedi in hiding Cal Kestis, this galaxy-spanning third-person action-adventure game combines satisfying lightsaber combat with rewarding exploration and also packs a highly cinematic story that will thrill Star Wars fans both new and old. The Deluxe Edition includes exclusive cosmetic items inspired by Han Solo and Luke Skywalker.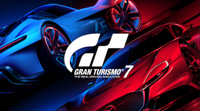 Gran Turismo 7: was $69 now $49 @ PlayStation Store
PlayStation's best-selling driving simulation series takes realism to a whole new level in this seventh mainline installment. The power of the PS5 is fully utilized by Gran Turismo 7 to bring players an authentic driving experience that is practically unparalleled. Plus, the game now packs full PSVR 2 support via a free in-game update.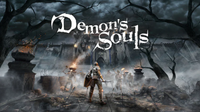 Demon's Souls: was $69 now $29 @ PlayStation Store
Return to the unforgiving land of Boletria in Demon's Souls, a full PS5 remake of the PS3 original. The precursor to the best-selling Dark Souls franchise, this brutally-challenging action RPG requires serious patience but the feeling of jubilance you'll get from slaying one of its mighty bosses is almost indescribable. Just be warned, this is one seriously tough video game.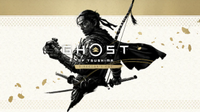 Ghost of Tsushima Director's Cut: was $69 now $29 @ PlayStation Store
In Ghost of Tsushima Director's Cut, you play Jin Sakai, a samurai on a quest to reclaim his homeland from the invading Mongol army. But you'll have to make the decision to stick to your code or use any means necessary to defeat your foes. This content-rich open-world game is set in one of the most visually-stunning locations in all of gaming, and this Director's Cut edition also includes the excellent Iki Island expansion.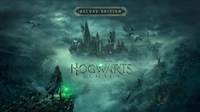 Hogwarts Legacy (Deluxe Edition): was $79 now $63 @ PlayStation Store
Step into the Wizarding World of Harry Potter in Hogwarts Legacy. This open-world RPG lets you attend the iconic school of witchcraft and wizardry where you'll learn spells, brew potions, and tame magical beasts. And you'll also have to battle dark wizards and ultimately decide the fate of the entire wizarding world. The Deluxe Edition includes the Dark Arts cosmetic set and an exclusive Thestral Mount.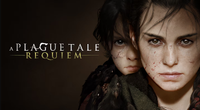 A Plague Tale Requiem: was $59 now $35 @ PlayStation Store
Return to the brutal world of A Plague Tale as you experience the next chapter of Amicia and Hugo's journey in this sequel to the 2019 best-seller, A Plague Tale: Innocence. Attempting to start a new life and keep Hugo's curse under control, the siblings must once again venture out in search of a new home as they face all types of dangers from treacherous traps to blood-thirsty bounty hunters, and rats, lots and lots of rats.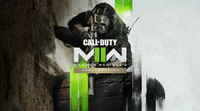 Call of Duty Modern Warfare 2 (Vault Edition): was $99 now $69 @ PlayStation Store
Call of Duty Modern Warfare 2 packages together one of the franchise's best-ever suite of online modes with compelling competitive multiplayer and an enjoyable co-op offering. Plus, there's also a full single-player campaign that is as bombastic as you'd expect from the Call of Duty series. The Vault Edition includes the full base game as well as a Battle Pass, various XP boosters and cosmetic skins for your operator and weapons.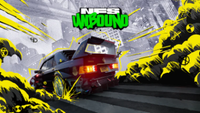 Need for Speed Unbound: was $69 now $20 @ PlayStation Store
The latest entry in the long-running racing series, Need for Speed Unbound offers new ways to compete with friends and rivals. With a distinct visual style, take to the streets and prove you have what it takes to win it all against the best racers in the world. Impress and you'll earn the right to race in The Grand, the ultimate street racing challenge.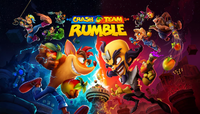 Crash Team Rumble: was $29 now $22 @ PlayStation Store
The iconic Crash Bandicoot takes a step into the online arena in Crash Team Rumble, a new 4v4 multiplayer experience. Players duke it out across a diverse collection of maps to score as many Wumpa fruit as possible. Make use of a wide variety of power-ups to defeat your enemies and capture points on the map to boost your team's score. This multiplayer spin on the Crash is a seriously fun time for players of all ages.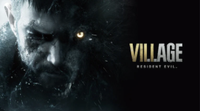 Resident Evil Village: was $39 now $19 @ PlayStation Store
The latest chapter in the beloved Resident Evil series sees Ethan Winters travel to a sinister European Village in order to recuse his daughter from unimaginable terrors. Experience pure survival-horror gameplay, and crank up the immersion with the free VR mode playable on PSVR 2. Resident Evil Village is one of the spookiest games on PS5.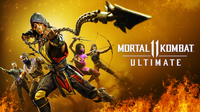 Mortal Kombat 11 Ultimate: was $59 now $8 @ PlayStation Store
Ahead of the launch of Mortal Kombat 1 later this year get caught up with its precursor Mortal Kombat 11. Yes, the names are confusing! This UItimate package is the entire Mortal Kombat 11 experience including the full base game, both Kombat Packs and the Aftermath expansion. That's a whole load of fighting game fun for just $8.