Don't pull the trigger on a Galaxy S23 just yet. We know Samsung's latest phone is likely tempting if you're after an upgrade, but you need to know that the Galaxy S22 just got a price drop alongside the new announcement.
You can buy a Galaxy S22 with 128GB of storage for $699 from the Samsung store, a $100 discount from its launch price and $100 less than what you'd pay for placing a Galaxy S23 preorder. You can get even more money off with a trade-in too.
This is a permanent discount similar to how you can still buy the iPhone 12 and iPhone 13 at a reduced cost, even though Apple has moved on to the iPhone 14 series. It's just a pity that this offer only applies to the basic Galaxy S22, and not the larger Galaxy S22 Plus or more fully featured Galaxy S22 Ultra.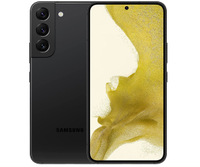 Samsung Galaxy S22 (128GB): was $799, now $699 @ Samsung
This 2022 flagship Samsung phone remains an effective companion even to this day, thanks to its excellent cameras, display and performance. And now it's even cheaper if you buy it directly from Samsung, either locked or unlocked. Make the most of the trade-in offer, too, to get another $185 off the new price.
When we wrote our Galaxy S22 review last year, we praised the phone's overhauled camera system, its powerful chipset, its vivid display and its relatively cheap starting price, earning it a spot in our best phones rankings. Since the Galaxy S23 has only a few upgrades compared to the Galaxy S22, you're getting almost the same phone but for considerably less.
You'll have to ask yourself if a more powerful chipset, a slightly larger battery, a new selfie camera, a new design, higher maximum brightness on the display and an extra year of software updates are worth the extra $100. They're all nice things to have on a phone, sure, but none of these feature are must-have compared to the already high-quality specs of the Galaxy S22.
That said, Samsung's currently offering free storage upgrades for Galaxy S23 preorder customers, meaning you can get 256GB for the price of the basic 128GB model. If you're the type of person who has pages and pages of apps and too many photos to count, maybe this could sway you toward the S23 if you're ready to buy a phone within the next week or two.
If you're wondering what the fuss is all about with Samsung's new phones, take a look at our Galaxy S23 hands-on and our Galaxy S23 Ultra review in progress to learn more.