Black Friday is the best time of year to buy discounted top-of-the-range fitness equipment from some of the biggest names in the game. And today, Peloton has blessed the internet with a generous bunch of Black Friday deals on some of our all-time favorite fitness equipment.
Last year we saw the original Peloton Bike go on sale for the lowest price we had ever seen in an early Cyber Monday deal, which was $1,145. That's $300 down from its original price. This year, they've topped this by slashing $350 from the original price. We see this 24% offer as a pretty great deal to be rolled out before Friday.
This is just one example of the fantastic early Black Friday deals happening now. Below you'll find what offers are available on the Peloton Bike+, Peloton Row, Peloton Tread and smaller workout accessories designed by this popular fitness brand.
Quick links: Peloton Black Friday deals
7 early Black Friday Peloton deals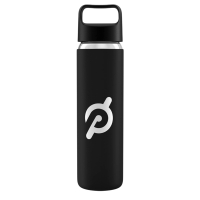 Peloton Glass Water Bottle: was $17, now $10 at Amazon
Peloton is definitely part of the 'it' gang for fitness brands and if you care for people to know you're in the club, this 16oz branded water bottle can come with you wherever you go. The silicone sleeve hugging the bottle protects the glass from scratches and falls and the wide-mouth top is much easier to clean than straw bottles. Swipe one up this Black Friday for 40% less!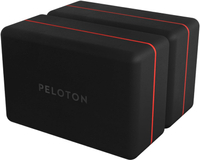 Peloton Yoga Block: was $30.00, now $15.00 at Amazon
Yoga blocks are great for modifying poses that you find more challenging and Peloton's blocks are made with compression-resistant EVA foam, meaning they return to their usual form no matter the pressure you place on them during your yoga practice. Buy a set of two now and save $15!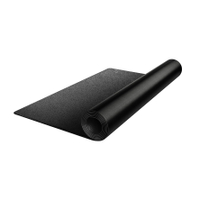 Peloton Bike Mat: was $75, now $45 at Amazon
Like us, you're probably thinking a 40% discount is a steal. But want to know why you'd need a Peloton bike mat? It's a wise idea to buy one if you want to prevent your Peloton Bike or Bike+ from scuffing your floors and it helps block dust and carpet fibers from causing havoc with your bike. It'll also provide an added layer of stability to your bike workouts. This is a solid $30 saving!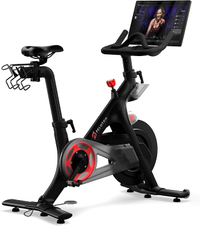 Peloton Bike: was $1,445, now $1,095 @Amazon
With a 24% discount applied to the Peloton Bike, you'll save $350 in this early Black Friday deal. The original Peloton Bike is designed to take your home workouts up a notch, with its compact design, adjustable features, and a 22-inch HD touchscreen that holds thousands of Peloton exclusive workouts. We can't forget to mention, the 'near-silent' experience of this bike, making it a great fit for flat-sharers or nocturnal exercisers. You can also check this model out on the Peloton website here.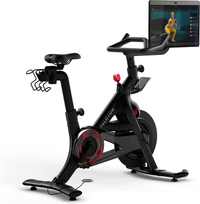 Peloton Bike+: was $2,495, now $1,995 @Amazon
The Peloton Bike+ is ranked number one in our roundup of the best exercise bikes. It features a slightly bigger screen than the Peloton Bike measuring up to 24 inches. Of course, it's also got a HD touchscreen but the Bike Plus features an anti-reflective coating to improve your view if positioned near a window, and it has a 360-degree swiveling mount, allowing you to adjust it for a better view while cycling or swivel it around for floor workouts. You can also check out the deals on the Bike+ over at Peloton.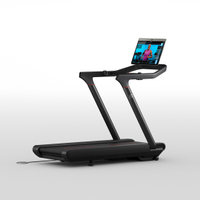 Peloton Tread: was $2,995, now $2,695 @Peloton
Our editor reviewed the Peloton Tread and labeled it the best treadmill option for those in need of the motivation that classes bring. If a standard run on the treadmill doesn't cut it for you, the Peloton is a great match with various options to turn your indoor sessions into a hike or become a better runner with the interval and tempo run workouts. You can even charge your phone while you run using the USB-C charging port. Get yours now and save $300!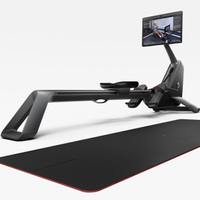 Peloton Row: was $2,995, now $2745 at Peloton
For a row machine that offers live form feedback and specific stroke data to better your form and overall performance, $250 marked off its original price ain't bad. The machine offers a near-silent experience that'll save you any noise complaints and it can be stowed away upwards making it a space-saving piece of equipment to have in your home.
Is Black Friday a good time to buy a Peloton?
It's no secret that Peloton products sit at the higher end of the price spectrum but many of their staple pieces of equipment consistently rank at the top end of our exercise roundups. Black Friday is an excellent time to shop for a Peloton, as you're likely to save hundreds of dollars, and this year the deals have started early.
Should I buy a Peloton now, or wait?
As Peloton has started its own Black Friday sale ahead of actual Black Friday, it's unlikely the Bike, Bike+ or Tread will get any cheaper. It's worth noting, the exercise machine deals listed above do not include a Peloton membership and this is something that must be purchased separately to benefit from the extra frills, such as guided workouts. Peloton's cheapest membership starts at $12.99 and its All-Access membership costs $44 a month (find out about all of Peloton's membership options here) but that accounts for your whole household. So, if your partner or roomie is also keen to use the machine, you could work out a better deal for yourselves by splitting the monthly cost.

If you choose to buy the Peloton Bike or Peloton Bike+ from the Peloton website instead of Amazon you will notice that Peloton has created some package deals that are also discounted in their early Black Friday deals. The packages include items like cycling shoes, a bike mat, light dumbbells, and a water bottle. Similar accessories are included in package deals for the Tread and Row machines.
If you're on the fence, remember these discounts are only available for a limited time. Plus, if you want to check out some more great deals happening over this early Black Friday period, take a look at these 5 early Black Friday running watch deals or these Asics running shoe Black Friday deals