Amazon's Prime Video's taking Prime Day to remind us all that its streaming perks aren't just about shows like The Boys and Jack Ryan. Its Prime Video Channels let you add whole services to your Prime Video account, one reason why it's one of the best streaming services.
This year, the earliest Prime Day streaming deals offer big discounts on specific streaming services you can add, such as Starz for $0.99 per month, a discount of 90% off its $9.99 price, in massive new Prime Day deals. Starz is a great pick to add right now for the recently-released season of the excellent Party Down comedy series.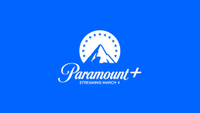 Paramount Plus: was $11.99 now $5.99 per month @ Amazon
Our Paramount Plus review explains how this service is great for its movie library and its ton of Star Trek content (including the well-reviewed Strange New Worlds). Paramount Plus also packs the Mission: Impossible movies right now, which we're rewatching before the upcoming seventh movie. This discount lasts two months, and reverts to the standard price thereafter.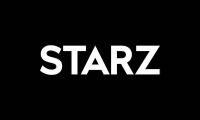 Starz: was $9.99 now $0.99 per month @ Amazon
From Outlander to Party Down, Starz packs great TV shows that may go under the radar. Starz also offers the recently-release Spider-Man: No Way Home, including the extended version. This discount lasts two months, and reverts to the standard price thereafter.
But those are just the tip of this deals iceberg. You can save $4 to $5 when you pair premium channels such as Max and Cinemax, and Cinemax is $9 off per month on its own as well.
Of course, these deals are all limited time offerings, in both how long they're available (most end during Prime Day, on July 12) and how long they'll last. You can't, for example, permanently get 90% off Starz. That (and most of these deals) deal only last 2 months.
So, make sure to set reminders for your subscriptions, so today's savings don't turn into September's accidental billings.