The best unlocked phones grant you total freedom from carrier payment plans. Not only do you get to pick the device you want, you can then bring that unlocked handset to the best phone carrier for your needs.
Don't worry if you want to switch carriers: It's super easy to jump from one to another when you own an unlocked phone. And the best part is, you don't have to pay any early termination fees.
While the best unlocked phones almost certainly support GSM carriers like AT&T and T-Mobile, it's best to look for devices that work with all the major U.S. providers, including Verizon. That way, you can freely choose to take your device to any carrier. That's also a critical consideration now that 5G networks are up and running. Different carriers have launched their networks based on different technologies, so you'll want to make sure that the phone you get works on the high-speed network of your choice.
While you may be eyeing up a premium unlocked phone such as the Samsung Galaxy S21 or an iPhone 12, be aware that unlocked phones can come with a downside — they rarely get the sort of massive promotional discounts you often see carriers peddling, especially to new subscribers agreeing to long-term equipment installment plans. The upside, however, is that there are many inexpensive unlocked options out there that won't break the bank, while still providing flagship-caliber features and experiences for less, like the iPhone SE or Pixel 4a. We've picked some of these devices across a range of prices in the list below to help you find the perfect fit.
What are the best unlocked phones?
The best unlocked phone based on our testing is the Google Pixel 4a. Buyers get Google's best-in-class camera technology in a phone that costs hundreds of dollars less than flagships typically do, and even $50 less than Apple's iPhone SE. (Google's Pixel 4a 5G adds 5G connectivity and costs $499 — $150 more than the standard 4a.)
Not that you should write off Apple's cheapest iPhone. At $399, the iPhone SE is a great value in its own right, especially since it packs Apple's still-powerful A13 processor into a compact phone. While every wireless carrier offers the iPhone SE, Apple also sells the device unlocked, making it one of the best unlocked iPhones and giving you the freedom to take it to any carrier.
Those willing to spend more should look into the latest phones from OnePlus, which makes some of the best unlocked Android phones. The OnePlus 9 features the same top-of-the-line processor as many top Android flagships with even faster 65-watt charging.
If you're primarily concerned about battery life, the 2021 version of the inexpensive Moto G Power, which starts at $199, remains our undisputed battery life king thanks to a massive 5,000-mAh battery and energy-sipping CPU.
Finally, iOS loyalists who prefer phones larger than the iPhone SE should note that the new 6.1-inch iPhone 12 and 5.4-inch iPhone 12 mini are both available unlocked, as is the iPhone 11 which is now $100 cheaper than it used to be. Likewise, Samsung's Galaxy S21 phones can be bought unlocked, though the Galaxy S20 FE offers a cheaper way to get one of the best unlocked Samsung phones.
The best unlocked phones you can buy today
The Google Pixel 4a is available for $349 unlocked and works on both GSM-based and CDMA-based networks, meaning you can take it to pretty much any carrier you like. That's a big deal, because handsets this cheap typically lack universal connectivity.
Then you have to consider everything you get as part of the Pixel 4a experience — the bright 5.81-inch OLED display, quality design, solid performance (even if its not at the level of, say, the iPhone SE's), excellent Google software and update support, and of course the Pixel's trademark camera make for a phenomenally well-rounded mid-range phone.
The Pixel 4a's lone downside is its battery life, which pales in comparison to the iPhone SE's ever so slightly, never mind the longevity you would get in more expensive models. But in every other way, the Pixel 4a really is the most complete phone out there under the $350 mark, at least until the Pixel 5a arrives this summer. If you prefer a phone with 5G capabilities, grab the Pixel 4a 5G for $499, as it matches a lot of the features in Google's $699 Pixel 5 flagship, while still costing less.
Read our full Google Pixel 4a review.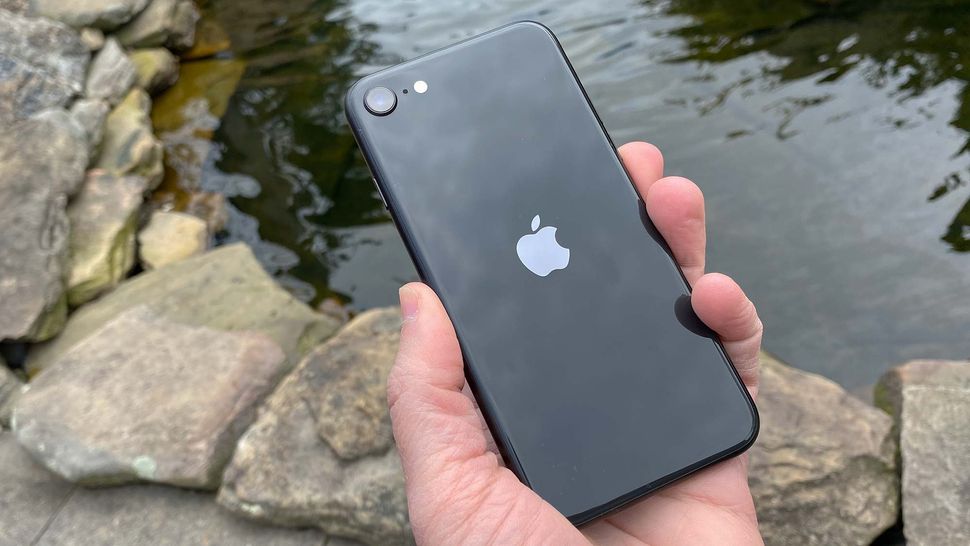 Like Google's Pixel 4a, Apple features a far less expensive version of its flagship handsets in the iPhone SE. However, in this device, Cupertino has still included the same processor you'd find in the iPhone 11 lineup — granting a ton of performance muscle for a modest $400 phone.
You'll make some trade-offs for that lower price. Unlike Apple's other phones, the iPhone SE features a single rear camera, though that 12-megapixel lens performed well in our tests. We wish that the iPhone SE supported Night Mode for low light photography, but photos in ordinary conditions match what Google's camera-focused Pixels can produce.
The iPhone SE also sports other features that typically pass over cheaper phones, like wireless charging. And despite its low price, the new iPhone SE will be supported with new software updates for years to come — a privilege that usually misses comparable Android phones in this segment. That includes iOS 14, which has added a host of new capabilities to the iPhone SE's repertoire.
Read our full iPhone SE 2020 review.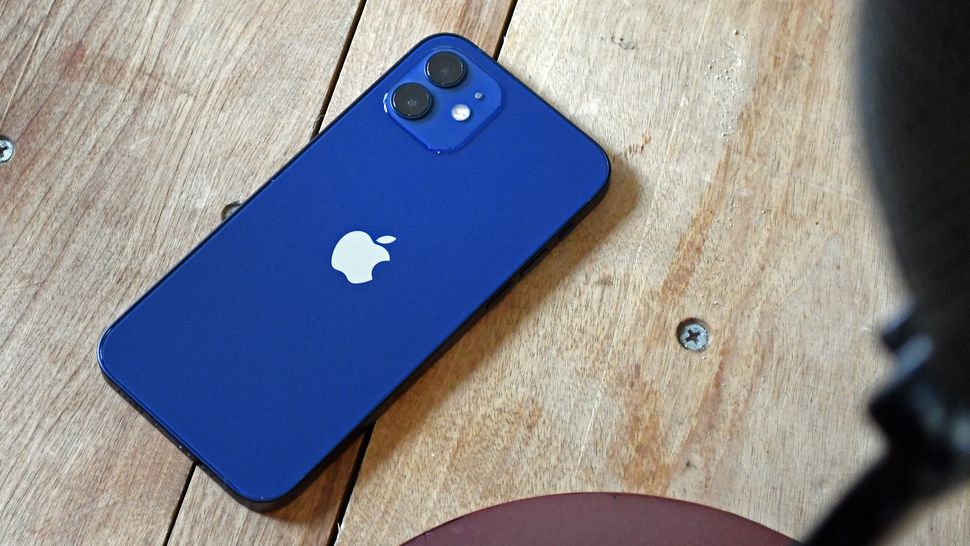 Sure, there's the pricier iPhone 12 Pro and Pro Max and the tiny iPhone 12 mini. But if you ask us, the best unlocked iPhone for most people is the 6.1-inch iPhone 12, as it offers many of the same features the Pro variants do, at a size that isn't too compact or unwieldy for most users.
Starting at $829 unlocked, the iPhone 12 offers comprehensive 5G connectivity to more bands than any other smartphone, making it an ideal choice for anyone who wants 5G, but doesn't want to be tied to one service provider in particular. The iPhone 12 also benefits from Apple's new 5-nanometer A14 Bionic chip, the fastest ever in any phone, which blitzed the competition in our testing. A Super Retina XDR OLED panel and great dual-lens camera system complete the package.
If we had some gripes, the iPhone 12 does get pretty expensive once you factor in the potential need for a fast charging adapter, as Apple doesn't provide one in the box with this handset. Additionally, giving users only 64GB of base storage is disappointing, if we're being diplomatic. But in most other respects, the iPhone 12 is the best choice for anyone eyeing the premium iPhone experience at a reasonable price unlocked.
Read our full iPhone 12 review.
The OnePlus 9 is a fantastic phone, especially for the money. You get a flat 6.65-inch FHD+ 120 Hz display that looks amazing, the same 48MP wide and 50MP ultrawide cameras as the OnePlus 9 Pro, and the best processor you can get with an Android device, the Snapdragon 888.
Battery life is another major plus, with the OnePlus 9 lasting for 10 hours and 51 minutes in the Tom's Guide battery test with the 120 Hz mode enabled. Best of all, the OnePlus 9 starts at $729 for the 8GB/128GB model. That's a lot of phone for the money and it offers a real challenge to Samsung's Android crown.
Read our full OnePlus 9 review.
If you're looking for one of the best unlocked phones and money is no object, treat yourself to the Samsung Galaxy S21 Ultra, which offers a 6.8-inch Dynamic AMOLED display, Snapdragon 888 Plus processor and optional versatile S Pen stylus, all for $1,199.
It's big, it's beautiful, and it's very powerful. Despite its size, it's also a well-rounded phone with excellent photography performance, too. It's a battery life champ despite having a high-res, high refresh rate display. It also can use the newly redesign S Pen stylus.
And that S Pen helps you get more from apps like Samsung Notes, which now syncs across a multitude of devices and allows for appending audio recordings to written or typed notes. The S21 Ultra's wireless DeX Mode and Windows Your Phone projection also helps you get more out of it on bigger displays.
Overall, it's one of the finest handsets you can buy unlocked and take to any network.
Read our full Samsung Galaxy S21 Ultra review.
The Samsung Galaxy S21 is one of the best unlocked phones you can buy in 2021. Not only does it look really good, but it also offers an excellent camera experience with its triple lens setup. That means you get better portraits and the extremely impressive Space Zoom feature, which can give you 30x zoom photos. But that's not all that the Galaxy S21 has to offer.
You also get the newest processor from Qualcomm, the Snapdragon 888, which means improved speed and more power efficiency. The 1080p display can now clock up to 120Hz, making for a buttery smooth user experience. That refresh rate is also variable, meaning that the phone can adjust it to save battery life as the need arises. If you don't care about having a higher frame rate, you can lock the display at 60Hz and leave it there.
Of course, to hit the $799 price tag — which is $200 less than last year's S20 — Samsung cut some corners. The body is high-quality plastic instead of glass, which ultimately feels less premium. There is no charger included in the box and the microSD card slot is noticeably absent. While some may question these decisions, rest assured that you're still getting a top-tier phone with the Galaxy S21.
Read our full Samsung Galaxy S21 review.
Asus has tried to make a name for itself by providing high-tier Android experiences for lower costs — in effect, it is trying to fill the void left by OnePlus. The culmination of such efforts for 2021 is the Zenfone 8, a powerful and compact handset that wowed with its performance, price, and cameras.
With the Zenfone 8, you're getting the best small Android phone. It can hold its own with the likes of the Galaxy S21 Ultra, OnePlus 9 Pro, and even its ROG Phone 5 cousin. If anything, the only thing that we would have liked to see with the Zenfone 8 would be wireless charging, but that's mostly a minor inconvenience. The battery life is also quite good, even in the 120Hz mode.
All told, we really like the Zenfone 8 and we think it's an excellent choice for one of the best unlocked phones. If you crave a small yet powerful Android phone, this is the one to get.
Read our full Asus Zenfone 8 review.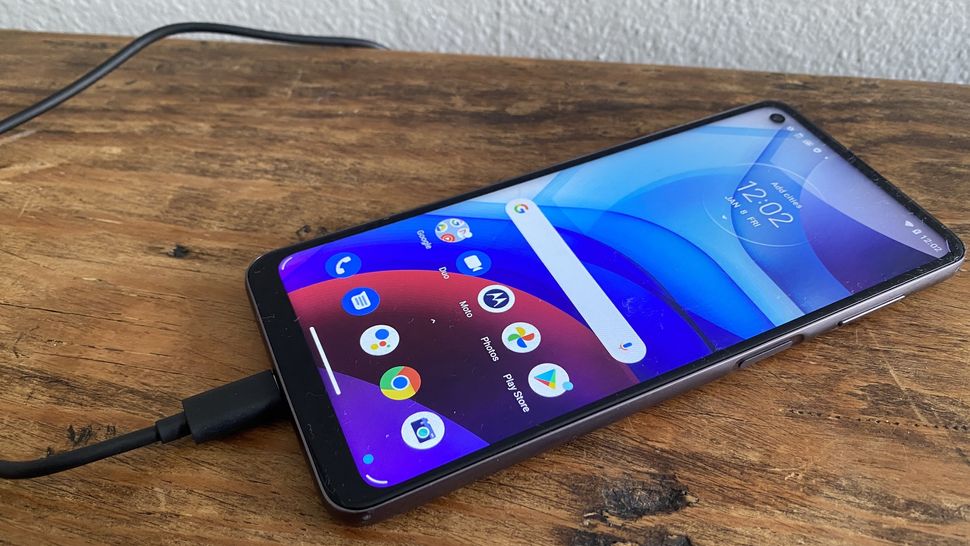 When it comes down to it, sometimes you just want a phone that will handle the basics and last all day, if not longer. That's where the Moto G Power (2021) comes in with its mammoth 5,000 mAh battery and power-efficient specs. This phone looks quite nice and runs laps around some of the top-tier devices in terms of battery life, going for more than 14 hours in our testing. That's just about 4 hours longer than the average.
Last year's Moto G Power was already set at an attractive price, but Motorola one-upped itself for 2021. If you're okay with skimping a bit on RAM and storage, you can get yourself one of these phones for a mere $199. If you want to bump up to 64GB of storage and 4GB of RAM, you need only fork over $50 more. Talk about an incredible price for an unlocked phone.
Read our full Moto G Power (2021) review.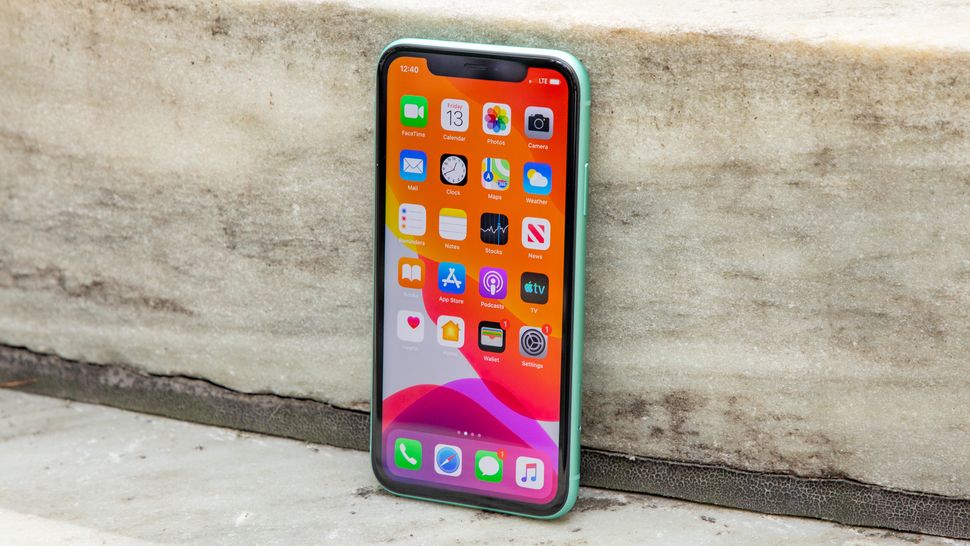 The iPhone SE and iPhone 12 may be some of the best unlocked phones you can get, but they're not the only unlocked phones available from Apple. If you're looking for something a little larger, now at $100 cheaper than ever before, the iPhone 11 is the way to go.
The iPhone 11 Pro Max has a bigger screen, and the iPhone 11 Pro models have more cameras. But the lower price tag on the iPhone 11 — it starts at $599, which is $100 less now that the iPhone 12 range has been announced — is too attractive to ignore. Besides, you're not giving up that much for those savings. You still get two rear cameras that offer the same features found in the iPhone 11 Pro series, like better photos in low light.
The powerful A13 Bionic processor is the same, too, and the iPhone 11 actually outlasts the iPhone 11 Pro in our battery test. The modem in the iPhone 11 isn't as fast, and while it supports fast charging, you'll have to buy your own charger, but these are small sacrifices to make for an otherwise top-notch phone. You can order an unlocked version of the iPhone 11 from Apple.
Read our full iPhone 11 review.
If the Galaxy S20 is a little too rich for your blood at $999, why not save $300 by opting for the Galaxy S20 FE? It's got many of the same key features — a Snapdragon 865 processor with 5G compatibility and a display with a 120Hz refresh rate — but without the high price. The trade-offs you make are more than acceptable for many users: you'll get a phone made out of a plastic case instead of glass and metal, and the telephoto lens on the FE doesn't pack as many megapixels. Otherwise, it's the same experience.
You can buy the Galaxy S20 FE unlocked from Samsung as well as other retailers, but do know that if you plan on using it with Verizon, you'll need to the the version specifically designed for Verizon's mmWave-based 5G network. Otherwise, this unlocked phone will work just fine with either AT&T or T-Mobile 5G.
Of course, for $100 more, you get the newer Galaxy S21. That's worth keeping in mind.
Read our full Samsung Galaxy S20 FE review.
How to choose the best unlocked phone for you
Find a phone that works on your carrier: The vast majority of unlocked devices operate on GSM networks in the U.S. These include AT&T and T-Mobile, as well as discount carriers that run on those networks, such as Cricket Wireless, Metro by T-Mobile and Straight Talk. Some so-called multimode unlocked phones also work with CDMA carriers like Sprint and Verizon, such as all of Apple's iPhones, and the Google Pixel 4a.
Make sure the coverage map fits your needs: In terms of coverage area, there's less discrepancy between networks than ever before, but there are still gaps, especially in less-populated areas. "Make sure [the phone you're buying] works on a carrier that offers good coverage in your area," advised Avi Greengart, research director for consumer platforms and devices at market research firm Current Analysis.
Shop around, and don't be afraid to go used: Because some unlocked phone makers skip the carriers to sell their devices, they can often pass those savings onto you. However, don't be afraid to entertain buying one of the best used smartphones, as you can often find very tempting offers on previous-generation flagships from sites like Swappa, Decluttr and even Amazon for refurbished examples.
How we test unlocked phones
Every smartphone Tom's Guide evaluates is tested for days in real-world use cases and benchmarked with a gamut of performance-measuring apps. We use a light meter to ascertain display quality data, like brightness and color accuracy, and our proprietary battery test determines longevity on a charge by streaming webpages over a 4G or 5G network.
We explore the software, test gaming performance and conduct live camera comparisons with rival handsets. We also factor in network compatibility, so you can be certain whether a device will be operational on your carrier before you buy. Each of these factors plays a part in our comprehensive verdict.