Samsung introduced us to a trio of new flagship phones this past week, as we got our long-awaited official look at the Galaxy S23 family. But the best Samsung phone for some people to buy may turn out to be an old favorite.
That would be the Galaxy S22, last year's flagship that the Galaxy S23 is meant to supersede. This year, though, Samsung is changing things up, keeping around last year's model but offering it at a reduced price. While the Galaxy S23 debuts at $799, you can now grab a Galaxy S22 for $699.
When we shop for new devices, our default setting is to opt for the latest and greatest, but the Galaxy S22's continued place in the Galaxy product line throws us a bit of a curveball. The more expensive Galaxy S23 Ultra contains the more elaborate upgrades of this year's Samsung flagships — read our in-progress Galaxy S23 Ultra review to see what we think so far — while the changes to the standard S23 are more modest. Would you be better off, then, saving yourself $100 and opting for the Galaxy S22?
Our Galaxy S23 vs. Galaxy S22 comparison offers an in-depth rundown of what's new and what's the same between these two phones. Instead, our purpose here is to look at why you might want to consider opting for the older S22 instead of the new Galaxy S23 — and what you'd give up if you do.
Why the Galaxy S22 is a good buy
You don't have to study the Galaxy S23 specs for long before reaching the conclusion that not much as changed since last year's model. Yes, there's a new processor (more on that below) and the display figures to be brighter (not that the Galaxy S22's screen was in any way dim). But the screen size, refresh rate, water and dust resistance rating, charging speed — all of these things are unchanged from the Galaxy S22.
Swipe to scroll horizontally
| | | |
| --- | --- | --- |
| | Galaxy S23 | Galaxy S22 |
| Display | 6.1-inch FHD AMOLED | 6.1-inch FHD AMOLED |
| Refresh rate | 48 - 120Hz adaptive | 48 - 120Hz adaptive |
| Rear cameras | 50MP main, 12MP ultrawide, 10MP 3x telephoto | 50MP main, 12MP ultrawide, 10MP 3x telephoto |
| Front camera | 12MP selfie | 10MP selfie |
| Chipset | Snapdragon 8 Gen 2 | Snapdragon 8 Gen 1 |
| RAM | 8GB | 8GB |
| Storage | 128GB, 256GB | 128GB, 256GB |
| Battery | 3,900 mAh | 3,700 mAh |
| Charging | 25W wired/10W wireless | 25W wired/10W wireless |
| Water/dust resistance | IP68 | IP68 |
| Size | 5.75 x 2.79 x 0.29 inches | 5.7 x 2.8 x 0.3 inches |
| Weight | 5.8 ounces | 5.9 ounces |
| Colors | Black, Cotton, Green, Purple | Phantom Black, Phantom White, Green, Pink Gold, Bora Purple |
Nowhere is this more evident than when you consider the rear cameras on both Galaxy models. Samsung made no changes to the three rear lenses, opting for the same 50MP main camera on the Galaxy S23 that it used on the S22. The 12MP ultrawide and 10MP telephoto lenses are the same, too. Yes, the front camera gets a refresh — the Galaxy S23 has a 12MP sensor and faster autofocus — but otherwise you're using the same camera hardware as before.
There's more to mobile photography than just the hardware, but it's reasonable to assume that whatever you shoot with the Galaxy S22 would not look all that much different from the Galaxy S23. Even with the Galaxy S23 touted to have better low-light photography features, it's worth remembering that Samsung started its whole "Nightography" push with the Galaxy S22 release.
Put another way, the Galaxy S23 may produce marginally better photos than the Galaxy S22, but the cameras and photo-processing software on the older model were still good enough to keep that phone ranked among the best camera phones for the better part of a year. If you're trying to decide between an S23 and S22, you may not spot enough photo quality differences to justify the $100 price difference.
In terms of software, the Galaxy S23 debuts with One UI 5.1, which brings a number of interesting features to Samsung's phones. We'd expect that software update is going to find its way to the Galaxy S22 eventually. So while features like Bixby Text Call may be exclusive to the Galaxy S23 for now, it's unlikely to stay that way for long.
While we're on the subject of software, it's important to consider Samsung's software policy. The phone maker promises four years of OS updates and five years of security support. The Galaxy S22 may be a year older, but Samsung's level support — the best of any Android phone maker — means it's going to be a viable handset for some time to come.
So even though you'd spend $100 less for the Galaxy S22, you're still getting a lot in return. That's going to be hard for some budget-minded consumers to pass up.
What you give up with a Galaxy S22
Though you still get plenty of premium features with last year's Galaxy S22, you do have to make some sacrifices for the lower starting price. And chief among those is the upgraded chipset in Samsung's new phone.
That would be the Snapdragon 8 Gen 2 Mobile Platform for Galaxy, a customized chipset that boosts the clock speed on Qualcomm's top-of-the-line silicon. While we haven't been able to run specific Galaxy S23 performance tests yet, we have completed some initial Galaxy S23 Ultra benchmarks. And the new chipset in that premium S23 model turned in a 44% better score on Geekbench 5's multicore test than the Snapdragon 8 Gen 1 powering the Galaxy S22 Ultra. The new Ultra also beat out the older model in graphics testing. It's reasonable to assume the Galaxy S23 will enjoy a similar performance bump over the S22 as well.
Swipe to scroll horizontally
| | | |
| --- | --- | --- |
| Benchmark | Galaxy S23 Ultra | Galaxy S22 Ultra |
| Geekbench 5 single-core | 1,396 | 1,240 |
| Geekbench 5 multicore | 4,882 | 3,392 |
| 3DMark Wild Life Unlimited (fps) | 79.3 | 57 |
It's not just a power boost, though. The Snapdragon 8 Gen 2 is supposed to be more power efficient, too. That coupled with a slightly larger battery in the Galaxy S23 should help the new phone improved on battery life — one of the few areas where the Galaxy S22 really wasn't up to snuff.
While I hand-waved away some of the photo-processing improvements unique to the Galaxy S23, it's necessary to acknowledge that they're there. The Galaxy S23 should benefit from additions like an AI-powered algorithm that enhances detail and color in low-light shots. Camera testing will show us how much of a benefit there is, but it's something Galaxy S23 users will enjoy that S22 owners will not.
And while the Galaxy S22 may now cost less than the Galaxy S23, that doesn't take into account some of the Galaxy S23 preorder offers that deliver additional value if you opt for the new phone. For example, Samsung will automatically upgrade your storage when you preorder the Galaxy S23 (opens in new tab), allowing you to get a 256GB model for the cost of a 128GB version. You can get up to $100 in credit from Samsung on top of that.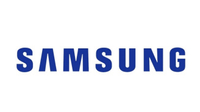 (opens in new tab)
Galaxy S23: $100 credit + storage upgrade @ Samsung (opens in new tab)
Samsung is one of the best sites for Galaxy S23 deals. Preorder your Galaxy S23 at Samsung and you'll get a free memory/storage upgrade and $100 Samsung credit. Additionally, Samsung is offering exclusive access to the phones in Lime, Graphite, Sky Blue, or Red colors. Samsung will even let you purchase your phone on any carrier direct from the Samsung website.
Go for the Galaxy S22, and you'll need to pay up to get the 256GB version, though it is worth noting that the revised $749 price for that model is still less than the S23's starting price. And you can check out the best Galaxy S22 deals to see if additional savings are available. (Samsung offers you a lower price on the S22 if you trade your current phone, as an example.)
Galaxy S23 or Galaxy S23 — which should you buy?
Ultimately, the Galaxy S23 may prove to be the more attractive phone for your needs, thanks to its faster processor, bigger battery and other improvements here or there. (We'll have a more definitive verdict once we complete testing on the phone, though you can read our initial Galaxy S23 hands-on for some first impressions.) But it's nice that Samsung is keeping around a lower cost alternative that doesn't skimp on features.
Trying to pick between the Galaxy S23's modest improvements and the Galaxy S22's lower price isn't necessarily a straightforward decision. But as far as dilemmas go, it's a nice one to have.