I've been researching, testing and writing about cleaning hacks for more than six years now. Whatever you need to clean around your home, whether you need to know how to clean a washing machine, or how to clean a glass shower door, odds are I've covered it. And after so many years of trial and error at removing all kinds of stains, it's safe to say I've learned which household cleaners are the most reliable as well as the most versatile.
This was no easy list to achieve, as I prefer to take an eco-conscious approach to my cleaning routine, avoiding chemicals, heavy scents and non-biodegradable solutions wherever possible. So, if you're keen to learn from my experience, here are seven items you will always find in my cleaning cupboard and why I think they're the unsung cleaning heroes.
I've got a lot of experience when it comes to washing machines too. Check out my top washing machine tips. Plus, here are 7 underrated cleaning tools that will cut your cleaning time in half.
1. Distilled white vinegar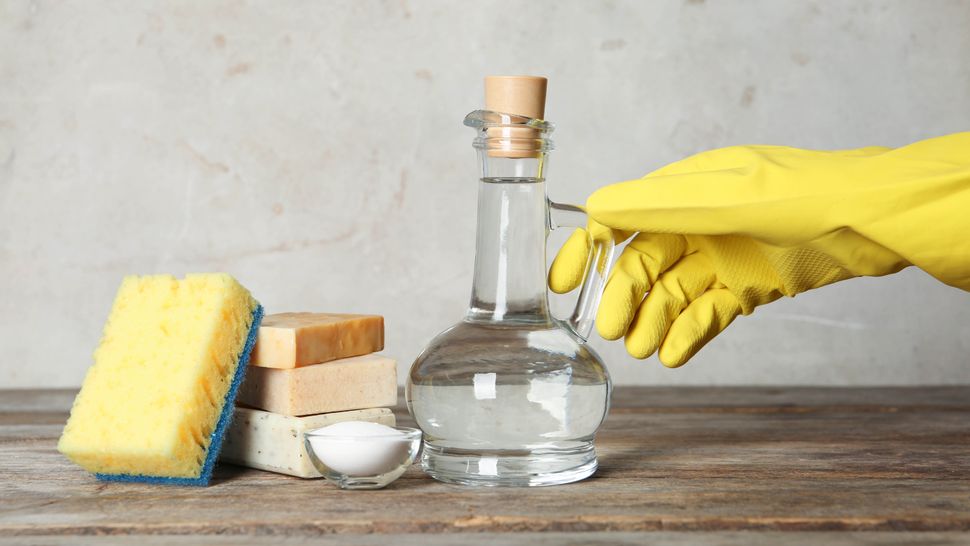 Of course vinegar has to come at the top of my list — namely, distilled white vinegar. As a natural descaler and disinfectant, vinegar comes in use for all kinds of chores around my home, from clearing limescale out of the shower to giving the pipes and drain of my dishwasher a once over.
Sure, it has a heavy scent, but vinegar is one of the best natural cleaners I've used — its acidic properties make it particularly effective and there's no toxic chemicals involved.
Plus, when you combine vinegar with baking soda, you create a chemical reaction which can prove useful for all sorts of cleaning scenarios. If you need to know how to unclog a drain, or how to clean a clear phone case, you're going to need to mix these two natural cleaners. This chemical reaction is what makes baking soda and vinegar so good at cleaning. The fizz helps dislodge grease and grime, so you can quickly wipe away what remains once it stops.
If the smell of vinegar is too much for you, remember you can dilute it to reduce the impact — this is preferred for large-scale cleaning tasks. I also recommend ventilating your home as you use vinegar, and running one of the best air purifiers, to keep things deodorized.
2. Baking soda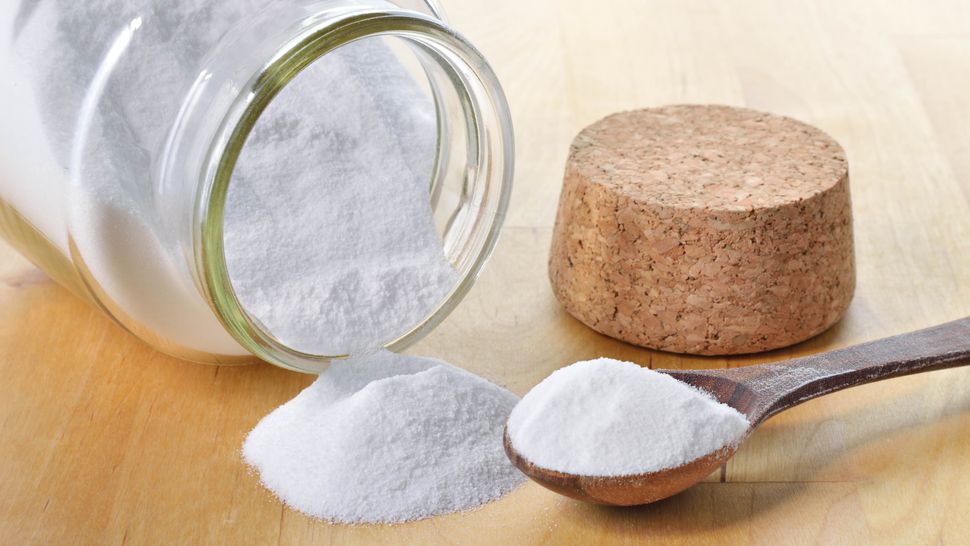 Baking soda is now something I can't live without. Originally designed as a chemical leavener, this cooking ingredient actually works wonders for cleaning. When combined with water to form a paste, it's mildly abrasive and breaks down grease, making it ideal for scrubbing away stubborn stains. In fact, it's my go-to for removing stains from the underside of my enameled cast iron skillet — see how to clean a cast iron skillet for further details. It has the same impact when cleaning my glass oven door as well — spoon the paste on, let it sit, then scrub away.
Baking soda is a brilliant deodorizer as well, so it's always good to keep an excess in stock. Simply fill a bowl with this white powder and place it wherever you want to deodorize, be it your kitchen, your wardrobe or even the microwave. However, take care if you have children or pets running around, as baking soda is toxic if ingested in large quantities.
3. Bleach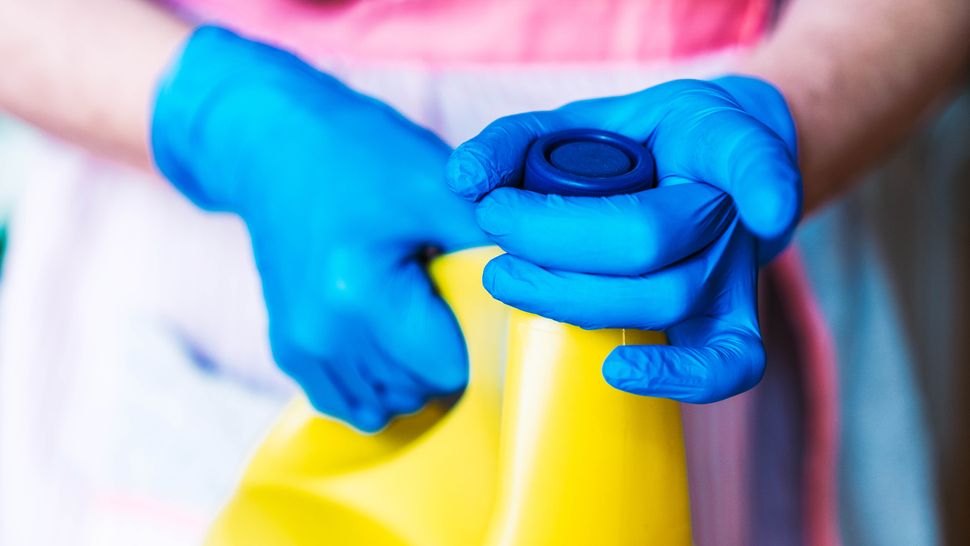 Bleach always has and always will be a strong and reliable cleaner. And while this product typically isn't environmentally friendly, the good news is eco-options are becoming more widely available, such as Ecover Non Chlorine Bleach ($15.83, Amazon).
Eco options aren't generally as powerful in terms of cleaning, but I recommend this switch, as standard chlorine bleach is very toxic to aquatic life and can cause serious respiratory issues if inhaled. By opting for a biodegradable, non-chlorine alternative, you will be doing both yourself and the environment a favor.
Bleach is useful for all kinds of chores around the home, from scrubbing the grout on floor tiles, to getting rid of mold from your walls. It's useful in more ways than one as well, because it's brilliant at killing germs and bacteria while also being an effective whitener in your laundry room. For instance, you can use it to clean white shoes or make white sheets brighter.
Whenever using bleach, make sure you wear protective gloves, goggles and a mask. Avoid wearing expensive clothes as well in case there's splashback. Plus, don't make this mistake when you clean with bleach.
4. Microfiber cloths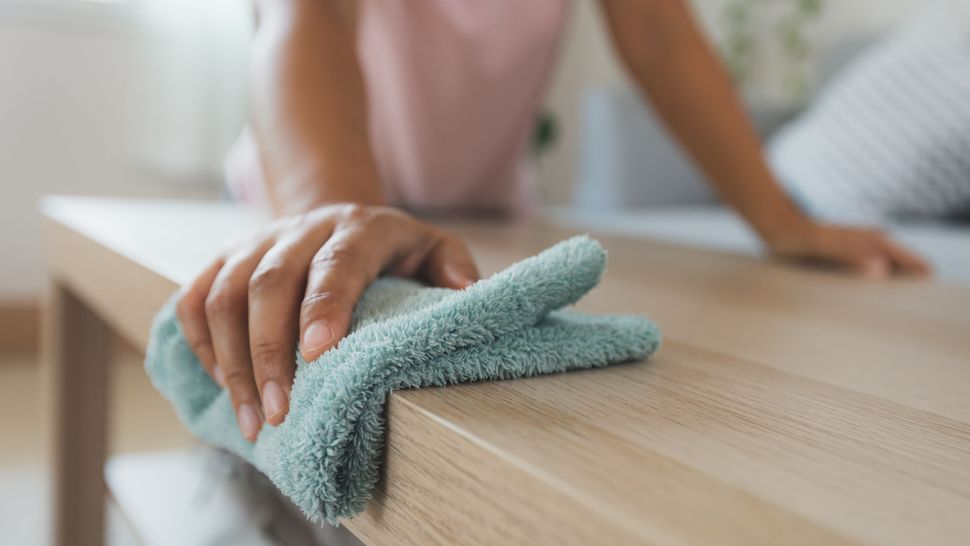 Microfiber cloths are brilliant for wiping down all kinds of surfaces, from kitchen cabinets to mirrors. Because of their microfiber nature, they pick up dust and debris with ease and leave no lint behind. They're also soft enough that they won't scratch a delicate surface, making them ideal for dusting fragile items.
Plus, I love that cleaning chemicals aren't required to use microfiber cloths — simply dampen it with some water, and you will be amazed how easily it can pick up stains. I have a selection of colored cloths, so one is assigned to each room or cleaning task.
Just remember to clean your microfiber cloths regularly — it's all too easy to forget, but these pick up a lot of dirt and will need washing.
5. Lemons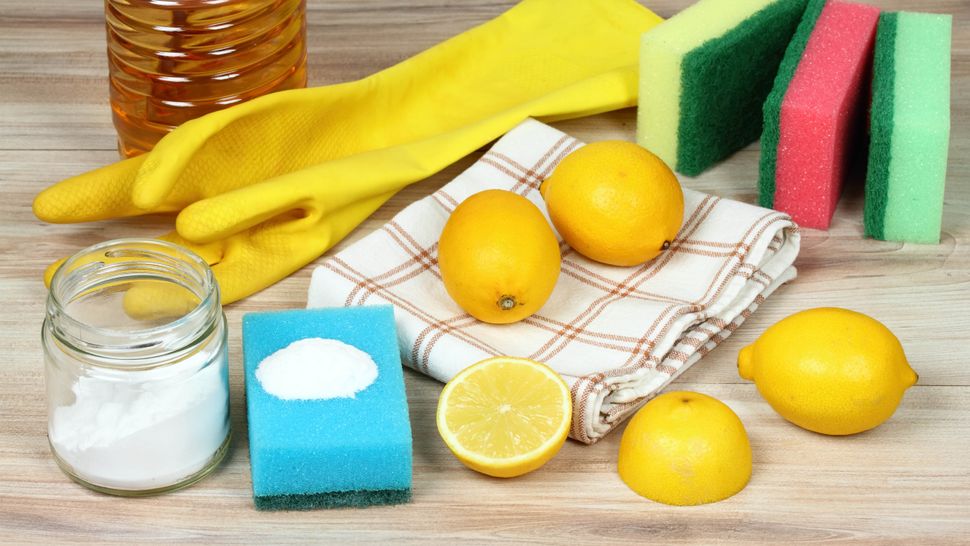 While not technically a cleaning product, it's always useful to have a couple of lemons in the cupboard. Because of their acidic nature, this fruit makes for an ideal descaler while adding a pleasant scent to your home.
There are literally dozens of ways you can use lemons to clean. For instance, they're great for descaling taps — we tried this TikTok lemon hack to remove limescale on faucets — and they're essential when you need to learn how to clean a microwave as well. Check out these nine things you didn't know you could clean with a lemon if you still need convincing.
Lemon juice is also antibacterial and antiseptic, making it a brilliant natural cleaning alternative to chemicals. If you're low on lemons, not to worry. You can often substitute alternative citrus fruits in its place, such as limes and oranges. Whichever you use, a pleasant scent is guaranteed.
6. Disinfectant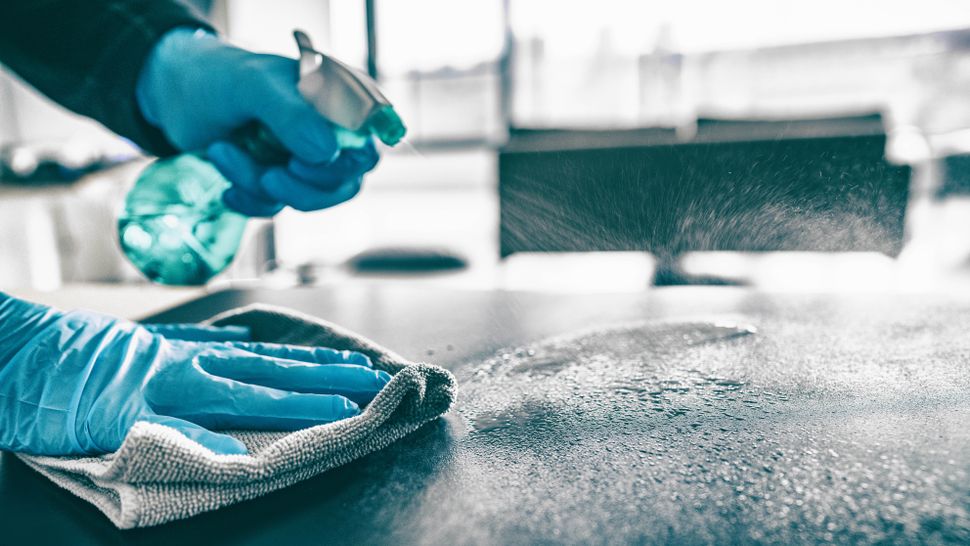 While some of the above suggestions can disinfect, they won't have as much of an impact against viruses and bacteria when compared to a dedicated disinfectant. With that in mind — and considering the after effects of the pandemic — I still keep a disinfectant on hand to give my surfaces a once over. Eco options are available in this respect as well, such as Seventh Generation Disinfecting Spray Cleaner ($20.98, Amazon).
7. Empty spray bottles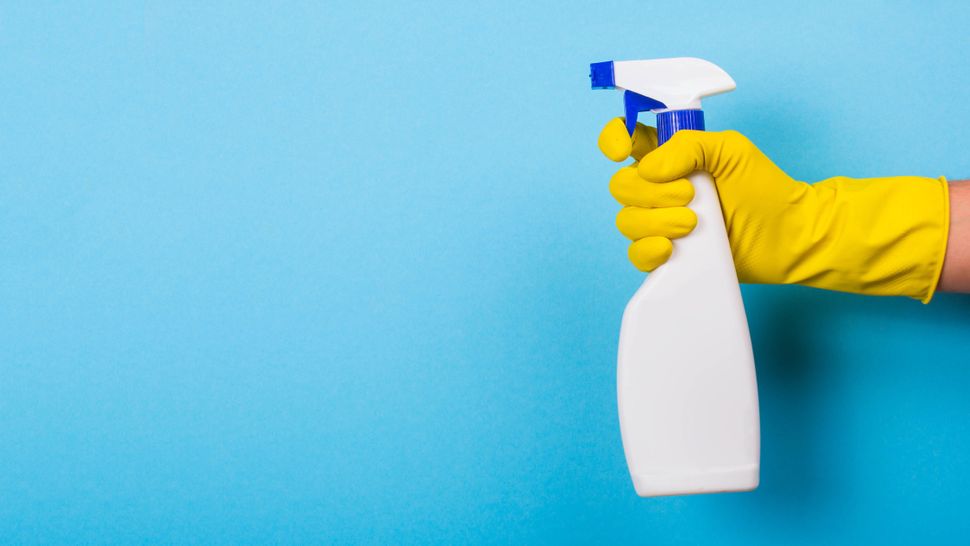 I rarely throw away an empty spray bottle once it's finished. These come in use for diluting your own cleaning solutions and you may need several bottles for different purposes.
For instance, I have one just filled with full strength white distilled vinegar in case of serious bathroom limescale issues, or for direct application to baking soda. But you may need others depending on the strength required or added fragrances. Just remember to label them so you don't get confused!
---
For more cleaning tips, tricks and how tos, check out how to clean an oven, how to clean a stainless steel sink and how to clean a baking sheet.