The Google Pixel Fold is exciting because it represents a real challenger to Samsung for best foldable phone after years of no competition. The thinness of the design really stands out, as does the front display. And there's lots of different usage modes with a device this flexible.
Now that I've put this foldable in my hands for my Google Pixel Fold hands-on review, I have some initial impressions that could help you decide if this $1,799 flagship is right for you. Here's five reasons to buy the Pixel Fold and three reasons to skip it.
Reasons to buy Pixel Fold
A usable front display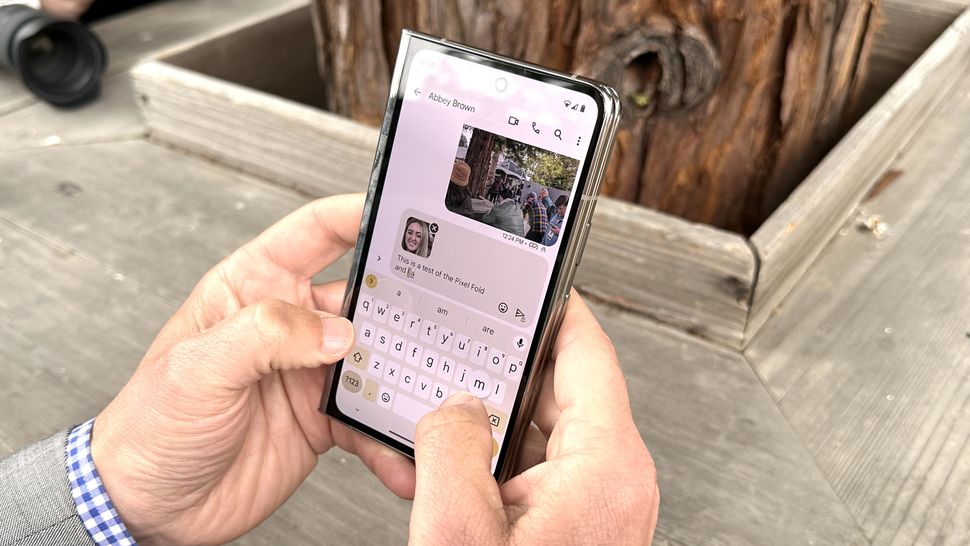 Yes, I know the foldable part is technically more important, but I think we should start with the 5.8-inch front display on the Pixel Fold. It's shorter but wider than what you'll find on the Galaxy Z Fold 4, which is good because you can easily use this panel to interact with apps.
While I find the cover screen on the Z Fold series too cramped, the Pixel Fold's was perfectly find with typing out a quick message with two hands. In other words, you can decide when you want to use the massive 7.6-inch main display.
The thinnest foldable on the market
One of the benefits of the Pixel Fold's 180-degree fluid friction hinge is that it allows the device to be very thin when open. In fact, it measures just 0.2 inches thick, which makes the device feel good when you're using it in tablet mode. The Galaxy Z Fold 4 is 0.25 inches when open by comparison.
To be fair, the Pixel Fold weighs a hefty 10 ounces but I found the weight to be pretty balanced both with the device closed and open.
Multiple usage modes and serious multitasking
The Pixel Fold is all about versatility. The continuity feature makes it easy to go from phone mode to tablet mode and have whatever app you're using instantly pop up on the larger display.
The tabletop mode also comes in handy, as you can fold the display in half and place the Pixel Fold on a table just like a laptop. So you can watch YouTube on the top half of the display and see the controls on the bottom, or follow along with a Peloton app workout from a few feet away.
The Pixel Fold also has a tent mode, so you can prop up this foldable and keep watching that video or conducting that Google Meet video call. And don't forget about dual-screen multitasking. You can use split view mode and have one app running on both sides of the screen and drag and drop content from one window to the other.
Powerful cameras including 5x zoom
The Pixel Fold packs a trio of rear cameras, including a 48MP main sensor, a 10.8MP ultrawide and a 10.8MP telephoto zoom. The latter offers up to 5x digital zoom, while the Galaxy Z Fold 5 is stuck at 3x.
During my hands-on time with the Pixel Fold I appreciated the bokeh effect from its portrait mode, and the 5x zoom delivered sharp detail. You can also leverage the 48MP camera for selfies using the Rear camera selfie mode; just use the front display as your viewfinder while shooting via the back camera.
Serious (claimed) durability
Google claims that the hinge on the Pixel Fold is the most durable on the market. And it conducted its own drop tests to prove it. We would not drop any phone at this price, but the it's good to know the hinge is rated for over 200,000 folds.
It's also nice that the Google Pixel Fold is rated IPX8 for water resistance, so it should be able to stand up to rain and splashes without having to worry about damage. Do not submerse this phone though.
Reasons to skip Pixel Fold
It's $1,800
Google is known for undercutting the competition with lower prices, but not this time. Starting at $1,799, the Pixel Fold is just as pricey as the Galaxy Z Fold. It's also $900 more than the Pixel 7 Pro.
For those scoring at home, you could buy three Google Pixel 7a phones for the price of the Pixel Fold and still have enough left over for a 43-inch 4K TV. At a time the economy is on shaky ground and many are holding onto their phones for longer, a phone that approaches two grand will not sound that attractive to many.
Can we talk about the bezels?
I can look past the fact that the Pixel Fold has a crease in the middle of the display even though it would have been very cool to see Google solve that foldable problem. But the chunky bezel around the display definitely feels less than premium. When you have a huge 7.6-inch canvas you want it to go from edge to edge, or at least get closer to full screen.
It doesn't fold completely flat?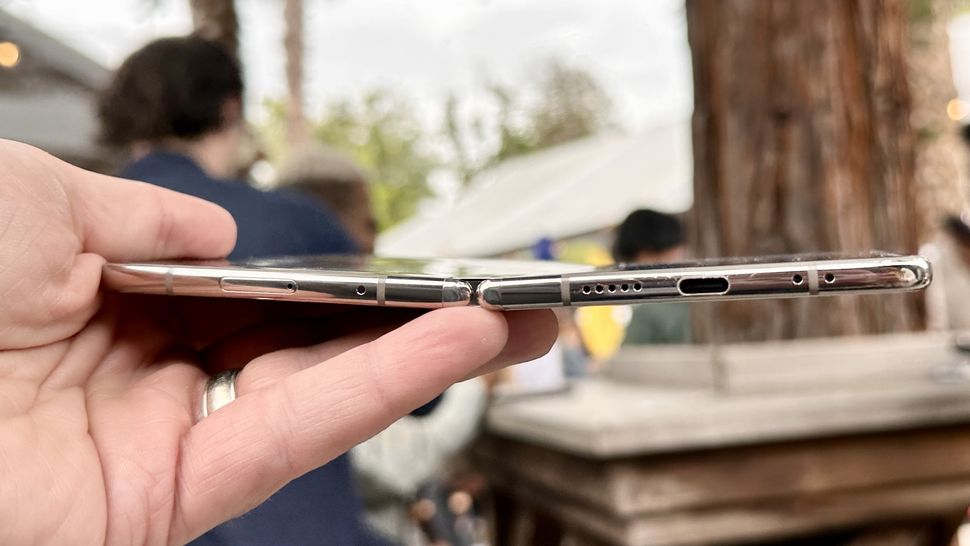 This might sound like a nitpick but at least based on my hands-on impressions the Pixel Fold doesn't fold all the way flat. There's just something a bit weird about a pricey foldable that with a 180-degree hinge that seems to go to only 175 degrees or so.
We'll have to verify this once we review the Pixel Fold but at least during our brief hands-on time it didn't seem to go flat when open. Is this a huge deal overall? No, but it's a bit weird and you know that Pixel Fold owners will force the issue.
Outlook
Overall, I really like the Pixel Fold based on my hands-on impressions. The front display alone makes a huge difference in everyday usability. And I like that Google is not only optimizing its own apps but working with third-party developers to make their apps work better on the large Pixel Fold screen and in tent mode.
I have some really big questions about the Pixel Fold that still need to be answered. Like, how long does the battery last? And would I want to use this device as my everyday phone given its bulk when closed? Stay tuned for my full Pixel Fold review.
More from Tom's Guide