Like many people, I've been looking for ways to cut back on spending and one of the most obvious categories to shrink is entertainment. Housing, food, utilities and a cell phone plan are necessities, but movies and TV are not. With so many ways to watch in the market, and prices starting to increase among the best streaming services, the solution is clear: cancel some of them.
Currently, I have seven streaming services: Netflix, HBO Max, Prime Video, Disney Plus, Hulu, Apple TV Plus, Paramount Plus and Peacock. I don't pay for all of them, as a few are free through my phone provider, the largess of friends or other reasons I won't get into. Still, my monthly streaming bill is pretty high and only getting steeper, no thanks to price hikes.
Out of all the services I do pay for, the one that seems to surprise the most people is Peacock. The Comcast-owned platform recently reported 20 million subscribers, a far cry from industry leader Netflix's 231 million. Of course, Netflix has been around for ages. Even so, HBO Max (which also launched in summer 2020) and HBO combined had 76.8 million users last April.
Peacock is lagging behind, which shows that it's had a hard time attracting subscribers or keeping budget-conscious ones. Yet, there are good reasons I still pay for Peacock (including the best movies on Peacock). Here are the top three:
1. Peacock's television library has depth and breadth
Peacock is built on the back catalog of NBCUniversal, the conglomerate that owns NBC, Bravo, USA, Syfy, Telemundo and other networks, as well as the production studio Universal Television.
As such, Peacock is the streaming home of some of the most iconic shows on television. It wrested away the entirety of The Office from Netflix a few years ago, putting down a lot of money in the process, so the former NBC sitcom could become one of its tentpoles.
Just this past fall, Peacock took back next-day episodes of current NBC shows from their longtime place on Hulu. So, if you cut the cord and want to stream the most recent Law & Order: Special Victims Unit or Chicago Fire, you'll need Peacock.
What personally drew me to Peacock, though, was its originals. The service hasn't had a ton of massive hits — no Stranger Things or Mandalorian, yet — but you can unearth some real gems like We Are Lady Parts, Girls5Eva and the sadly-canceled reboot of Saved By the Bell.
And it seems like the originals engine is really revving up in 2023. Last month brought the Rian Johnson-created murder mystery series Poker Face and the addictive reality competition Traitors. Several of my friends even specifically signed up for Peacock for the very first time to watch those shows.
More potential hits are on the way, too, with Bel-Air season 2 and Damon Lindelof's Mrs. Davis coming soon.
Peacock is great for people with needs and interests beyond my own, Tom's Guide's Henry T. Casey told me he "can't ever cancel Peacock because it's the only place with live WWE events." In similar but totally different programming, I have a good friend who needs it for the Real Housewives Extended Universe.
And undoubtedly, plenty of people have Peacock to watch Yellowstone's previous seasons. The current installment of the cable behemoth airs on Paramount Network, but because of some deal signed years ago, Peacock gets the exclusive right to stream one of the biggest shows on TV.
2. An enviable selection of movies
Peacock can draw movies from Universal Picture's huge, high-quality well. Founded in 1912, it is the oldest surviving film studio in the United States. Over the course of the past century, Universal has made many successful blockbusters and film franchises, including classic monsters like The Mummy and King Kong, Jurassic Park/World, Minions and Fast and Furious. And because of Universal's shared custody situation with Warner Bros. Discovery, Peacock sometimes has the Harry Potter movies.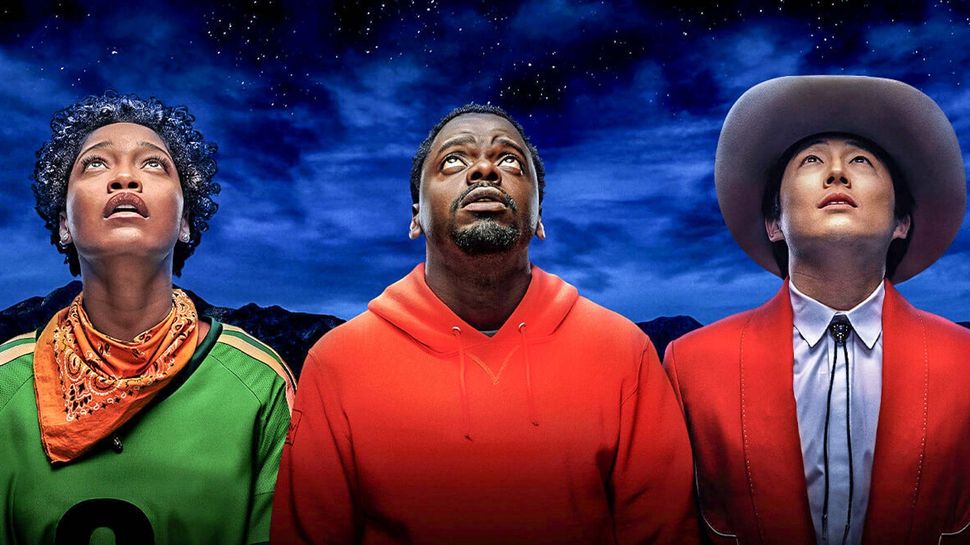 The best Peacock movies aren't just filled with classics; plenty of new hits and acclaimed titles are available. Right now, you can see Jordan Peele's latest horror entry, Nope, and the Oscar-nominated drama Tár. The latter was produced by Focus Features, another studio owned by Comcast that's known for its excellent indie films.
Peacock doesn't just rely on its corporate siblings for content, either. They license movies from other sources, like Hallmark. The two brands signed a deal giving Peacock some of Hallmark's popular Christmas movies.
3. Live sports
I'll be honest: I don't watch a lot of live sports. But the biggest reason I first signed up for Peacock in summer 2021 was for the Olympics. The service talked the talk about streaming all the events in all the different sports, live and on-demand.
But it didn't quite walk the walk. The Tokyo Olympics streaming situation was a mess. But Peacock learned from their mistakes and figured things out in time for the Beijing Winter Olympics in early 2022. Streaming those games was simple, even a pleasure. I was able to watch more coverage than ever before.
Peacock offers a wide range of sports, including the Premier League, golf, NFL Sunday Night Football, cycling and WWE (as previously mentioned).
All aboard! Peacock has finally taken flight
All of that content I just talked about makes Peacock's relatively cheap entry price ($4.99/month) worth paying. It's now the cheapest streaming service out there, now that Apple TV Plus and Paramount Plus are raising their rates.
I wouldn't be surprised if Peacock also goes up by a dollar, but even then, I'd still consider it a good deal. At the least, even if I couldn't pay for it every month, I would put in the effort to regularly churn Peacock, subscribing when I want to watch Traitors season 2 or check out Mrs. Davis and cancelling until the next installment of Poker Face.
At a time when it seems like Netflix is cancelling every other show and HBO Max has seemingly nothing going on except The Last of Us, maybe Peacock could be the affordable alternative that deserves a second look.