You'll need to watch a US Open live stream to see who wins the third golf major of 2022 — and today's final round could well see a first-time winner.
So read on and we'll show you how to watch US Open live streams from anywhere with a VPN.
US Open 2022 live streams: How to watch live online
That's because the lead going into that final round is held by two players, Will Zalatoris and Matt Fitzpatrick, who have yet to taste major success. Both came close at the US PGA Championship last month, with American Zalatoris losing in a playoff to Justin Thomas and Fitzpatrick finishing fifth. But the Englishman did win the 2013 US Amateur title at Brookline, so has experience of winning on this tough course.
Brookline was made even harder by the conditions yesterday, which were such that only seven players finished below par. Overnight leaders Collin Morikawa and Joel Dahmen shot +7 and +4 rounds respectively to drop down the leaderboard, while Rory McIlroy could only card a +3. He's not entirely out of it, at -1 overall, while world no.1 Scottie Scheffler (-2) still has a chance.
The biggest threat to Zalatoris and Fitzpatrick, though, probably comes from Jon Rahm. The defending champion managed a +1 and is just a shot behind the leaders on -3 overall.
Today is the final day in the US Open 2022, so you won't want to miss a single minute. Here's how to watch it all live online, wherever you are.
US Open live streams around the world
How to watch the 2022 US Open live streams from anywhere with a VPN
It's natural that you might want to watch the 2022 US Open golf live streams from your home country, but what if you're not there when it's on?
Look no further than a VPN, or virtual private network. A VPN makes it look as if you're surfing the web from your home country, rather than the one you're in. That means you can access the streaming services you already pay for, from anywhere on Earth. Or anywhere that has an internet connection, at least.
For instance, an American who's currently in the U.K. could watch the US Open live streams on Peacock, even though they're not in the U.K.
They're totally legal, inexpensive and easy to use. We've tested lots of the best VPN services and our favorite right now is ExpressVPN. It's fast, works on loads of devices and even offers a 30-day money-back guarantee.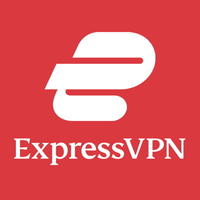 Safety, speed and simplicity combine to make ExpressVPN our favorite VPN service. It's also compatible with loads of devices and there's a 30-day money-back guarantee if you want to try it out.
Using a VPN is incredibly simple.
1. Install the VPN of your choice. As we've said, ExpressVPN is our favorite.
2. Choose the location you wish to connect to in the VPN app. For instance if you're in the U.K. and want to view a U.S. service, you'd select U.S. from the list.
3. Sit back and enjoy the action. Head to Peacock or another website and watch the golf.
How to watch US Open live streams in the US

Golf fans in the U.S. can watch the US Open live streams across NBC, USA, and Peacock.
If you're watching on cable then you'll need both NBC and USA to watch it all, as the two channels will share coverage of the first two days and the final day, while NBC will have coverage of the third round.
As well as being on cable, NBC and USA are both available on Sling TV's Sling Blue package. This costs just $35 per month and comes with more than 30 channels. Plus, right now Sling is offering $10 off the first month.
Fubo.TV is another option. This costs $70 per month but gives you 121 channels, including NBC and USA, plus lots more for sports fans to enjoy.
However, there's a third streaming option and this might be the best of them all — because Peacock is available for a super-low price. You'll need either the Peacock Premium service ($4.99/month) or ad-free Premium Plus ($9.99/month) version to stream it, but that means you could watch the whole US Open golf 2022 for less than the price of a beer.
If you already use those services but aren't in the U.S. right now, you can watch the US Open live streams by using a VPN such as ExpressVPN.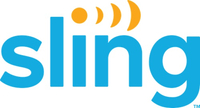 Sling TV offers two packages, both of which cost $35 a month. The Sling Blue plan comes with 30-plus channels, including NBC and USA. Sling is currently offering $10 off the first month.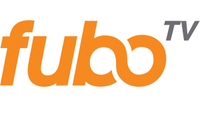 If you love sports, you might want to check out Fubo.TV. It's got a 7-day free trial so you don't need to pay up front and has dozens of sports channels, including NBC and USA.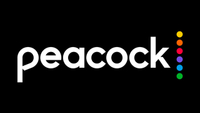 In addition to showing US Open golf live streams, Peacock also has a huge library of licensed content drawn from various brands. That includes shows like 30 Rock, The Voice, Battlestar Galactica, Law & Order: SVU and This Is Us.
US Open golf live streams in the UK

As is usually the way with the major golf tournaments, Sky Sports is the place to go to watch a US Open 2022 live stream in the U.K. If you don't already subscribe, you could sign up for the basic Sky package plus the Sky Sports Golf channel for £36 per month. Alternatively, you could go for the entire Sky Sports package starting from £43 per month.
If you don't want to commit to a lengthy contract, another option is to buy a Now Sports Pass. This will let you access all 11 of the Sky Sports channels for a limited time, with prices starting at £9.99 for a Day Pass and £33.99 for a month.
Either way, the action starts at 1 p.m. BST on the first two days, then 4 p.m. for round 3 and 2 p.m. BST for the final round.
US Open golf live streams in Canada

The block of TSN channels will be all Canadian golf fans need to get a US Open 2022 live stream. Much simpler than what Americans are dealing with, all of the Canadian coverage airs on various TSN channels, with the bulk of the first day on TSN 3/4.
If you want to watch the whole thing, a subscription to TSN Direct might make sense: you can pick it up for $7.99 a day or $19.99 a month.
French-language coverage will also air on RDS.
US Open 2022 live streams in Australia

Not sure how to watch the US Open 2022 in Australia? Aussies can watch it all on Fox Sports or Kayo Sports.
Fox is available as part of many pay TV packages, but if you don't already have it then Kayo might be a better bet.
Kayo can be accessed via a dedicated mobile or tablet app, and also on Chromecast and Apple TV — plus it costs a very reasonable $25 AUD per month for the basic package. A premium subscription is also available for $35 AUD per month, but this merely gives you the ability to access three simultaneous streams, rather than two.
Plus, there's a 14-day free trial available if you want to try the service before committing to a subscription. Although that said, you can cancel at any time, so there's really no reason not to give it a try.
Not in Australia right now? You can simply use a VPN to watch all the action on your Fox or Kayo account, as if you were back home.
US Open 2022 live stream: TV schedule (U.S.)
Here's the schedule for the US Open 2022 golf tournament in the U.S.
All times below are listed in Eastern Time.
Round 1 — Thursday, June 16: 9:30 a.m. - 2 p.m. (USA); 2 p.m. - 5 p.m. (NBC); 5 p.m. - 7 p.m. (USA)
Round 2 — Friday, June 17: 9:30 a.m. - 4 p.m. (USA); 4 p.m. - 7 p.m. (NBC)
Round 3 — Saturday, June 18: 12 p.m. - 8 p.m. (NBC)
Round 4 — Sunday, June 19: 10 a.m. - 12 p.m. (USA); 12 p.m. - 7 p.m. (NBC)
US Open 2022 — Leaderboard after R3
Swipe to scroll horizontally
| Pos. | Player | Score |
| --- | --- | --- |
| T1 | Will Zalatoris | -4 |
| T1 | Matt Fitzpatrick | -4 |
| 3 | Jon Rahm | -3 |
| T4 | Keegan Bradley | -2 |
| T4 | Adam Hadwin | -2 |
| T4 | Scottie Scheffler | -2 |
| T7 | Sam Burns | -1 |
| T7 | Rory McIlroy | -1 |
| T7 | Joel Dahmen | -1 |
| 10 | Nick Hardy | E |
| T11 | Denny McCarthy | +1 |
| T11 | Gary Woodland | +1 |
| T11 | Séamus Power | +1 |
| T11 | Matthew NeSmith | +1 |
| T11 | Aaron Wise | +1 |
| T11 | Hayden Buckley | +1 |
| T17 | Sebastián Muñoz | +2 |
| T17 | Min Woo Lee | +2 |
| T17 | Dustin Johnson | +2 |
| T17 | Hideki Matsuyama | +2 |
| T17 | Davis Riley | +2 |
| T17 | Brian Harman | +2 |
| T17 | Patrick Rodgers | +2 |
| T17 | Collin Morikawa | +2 |
| T25 | Patrick Cantlay | +3 |
| T25 | Jordan Spieth | +3 |
| T25 | Cameron Tringale | +3 |
| T25 | Justin Thomas | +3 |
| T25 | Adam Schenk | +3 |
| T25 | Joohyung Kim | +3 |
| T25 | Thomas Pieters | +3 |
| T25 | David Lingmerth | +3 |
| T33 | Adam Scott | +4 |
| T33 | Richard Bland | +4 |
| T33 | Mackenzie Hughes | +4 |
| T33 | Marc Leishman | +4 |
| T33 | Andrew Putnam | +4 |
| T33 | Xander Schauffele | +4 |
| T33 | Beau Hossler | +4 |
| T40 | Joseph Bramlett | +5 |
| T40 | Sam Stevens | +5 |
| T40 | Justin Rose | +5 |
| T40 | Brooks Koepka | +5 |
| T40 | Travis Vick (a) | +5 |
| T45 | K.H. Lee | +6 |
| T45 | Guido Migliozzi | +6 |
| T45 | Todd Sinnott | +6 |
| T45 | Patrick Reed | +6 |
| T49 | Sam Bennett (a) | +7 |
| T49 | Chris Gotterup | +7 |
| T49 | Max Homa | +7 |
| T49 | Joaquin Niemann | +7 |
| T49 | Callum Tarren | +7 |
| T49 | MJ Daffue | +7 |
| T55 | Grayson Murray | +8 |
| T55 | Bryson DeChambeau | +8 |
| T55 | Austin Greaser (a) | +8 |
| T58 | Tyrrell Hatton | +9 |
| T58 | Chris Naegel | +9 |
| T58 | Wil Besseling | +9 |
| T58 | Sebastian Söderberg | +9 |
| T58 | Brandon Matthews | +9 |
| 63 | Harris English | +10 |
| 64 | Stewart Hagestad (a) | +12 |
US Open 2022 — Final round tee times
Swipe to scroll horizontally
| Time (ET) | Group |
| --- | --- |
| 8:49 a.m. | Stewart Hagestad (a), Harris English |
| 9:00 a.m. | Brandon Matthews, Sebastian Söderberg |
| 9:11 a.m. | Wil Besseling, Chris Naegel |
| 9:22 a.m. | Tyrrell Hatton, Austin Greaser (a) |
| 9:33 a.m. | Bryson DeChambeau, Grayson Murray |
| 9:44 a.m. | MJ Daffue, Callum Tarren |
| 9:55 a.m. | Joaquin Niemann, Max Homa |
| 10:06 a.m. | Chris Gotterup, Sam Bennett (a) |
| 10:17 a.m. | Patrick Reed, Todd Sinnott |
| 10:28 a.m. | Guido Migliozzi, K.H. Lee |
| 10:44 a.m. | Travis Vick (a), Brooks Koepka |
| 10:55 a.m. | Justin Rose, Sam Stevens |
| 11:06 a.m. | Joseph Bramlett, Beau Hossler |
| 11:17 a.m. | Xander Schauffele, Andrew Putnam |
| 11:28 a.m. | Marc Leishman, Mackenzie Hughes |
| 11:39 a.m. | Richard Bland, Adam Scott |
| 11:50 a.m. | David Lingmerth, Thomas Pieters |
| 12:01 p.m. | Joohyung Kim, Adam Schenk |
| 12:17 p.m. | Justin Thomas, Cameron Tringale |
| 12:28 p.m. | Jordan Spieth, Patrick Cantlay |
| 12:39 p.m. | Collin Morikawa, Patrick Rodgers |
| 12:50 p.m. | Brian Harman, Davis Riley |
| 1:01 p.m. | Hideki Matsuyama, Dustin Johnson |
| 1:12 p.m. | Min Woo Lee, Sebastián Muñoz |
| 1:23 p.m. | Hayden Buckley, Aaron Wise |
| 1:34 p.m. | Matthew NeSmith, Séamus Power |
| 1:50 p.m. | Gary Woodland, Denny McCarthy |
| 2:01 p.m. | Nick Hardy, Joel Dahmen |
| 2:12 p.m. | Rory McIlroy, Sam Burns |
| 2:23 p.m. | Scottie Scheffler, Adam Hadwin |
| 2:34 p.m. | Keegan Bradley, Jon Rahm |
| 2:45 p.m. | Matt Fitzpatrick, Will Zalatoris |