It's no secret that the best VPNs are invaluable tools. From staying more private online, to accessing cheaper prices from different locations and even watching overseas TV, it's no surprise that VPNs have absolutely exploded in popularity in recent years. However, many of them are really quite expensive. That's why we keep our eyes peeled for the very best VPN deals at all times.
Right now, there's one absolute standout – PureVPN. Regardless of how long you fancy signing up for, you can save a serious amount.
Sign up for 1 year, and you'll save 82% and get a free password manager. This works out at just $1.99 a month, or less than $24 all in. This is great for testing out the service, or quick, cheap protection if you expect to be travelling a lot in the next few months.
If you fancy a slightly longer plan, you can grab the 2-year deal, although at 80% off including 4 months free, this isn't quite as appealing. The pick of the bunch is the 5-year plan, which has a massive 89% off, which works out at $1.33 a month, or $79.95 all-in.
Find out more below...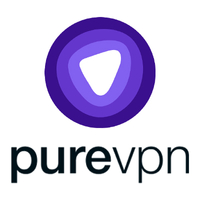 PureVPN | 5 years | $1.33/mo
This is just about the cheapest price currently available for a quality VPN. PureVPN is great for streaming and has good privacy features, and at less than $80 overall, it's an unbeatable long-term deal. You'll even get a 31-day money-back guarantee to make sure you enjoy the service.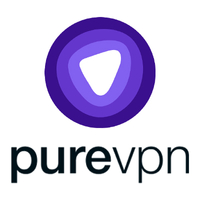 PureVPN | 1 year + FREE PureKeep password manager | $1.99/mo
If you don't want to sign up to a long plan, PureVPN is also offering a bargain 1-year option. It's almost as cheap per month, it's flexible, much cheaper upfront, and still offers great value compared to its rivals.
What's more, should you choose the 1-year plan, you'll also get a free subscription to PureKeep, PureVPN's in-house password manager. This deal is exclusive to Tom's Guide. So, all of that for less than $25... It's not bad, is it?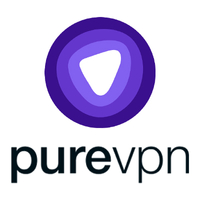 PureVPN | 2 years + 4 months free | $2.29/mo
Undeniably the ugly duckling of this trio of deals, this 2-year plan is still somewhat appealing. You'll get 4 months free, meaning you'll be covered for a generous 28 months in one payment.
However, with no free software, the highest monthly fees, and a price tag just $25 cheaper overall than the 5-year plan, we don't think you'll be buying this one.
Is this PureVPN deal good?
In short: yes, it's almost unbeatable!
PureVPN is a reliable mid-range VPN provider that's well-suited to general privacy usage, streaming global content on Netflix and other sites, as well as avoiding restrictions imposed by governments or workplaces.
We won't lie, though – PureVPN's biggest draw is its incredible price. Compared the competition, almost every plan it offers is far cheaper, and performs comparably well.
So, if you fancy getting 5 whole years of internet privacy and protection, or just a year with a free password manager, you need look no further.
Sign up on the PureVPN website.
If you want to share P2P, take a look at the best torrenting VPN
If you're a Windows user, check out the best Windows 10 VPN...
...or if you're an Apple-head, read about the best Mac VPN