A bunch of movies and TV shows are new on Disney Plus in February 2021. The calendar for the streaming service is packed with so much goodness, including all five seasons of the beloved classic The Muppet Show and more episodes of the Marvel series WandaVision.
Plus, this month brings the film adaptation Flora & Ulysses, based on the award-winning children's book. 
And of course, it's always the perfect time to explore the depths of the Disney Plus library. It is the place to watch the Star Wars movies in order and watch the Marvel movies in order.
Wondering when more MCU shows are coming? WandaVision will be followed by Loki in May, then Falcon and Winter Soldier later this year.
Trying to find all the new on Disney Plus movies and shows? They now live on a row on the home screen.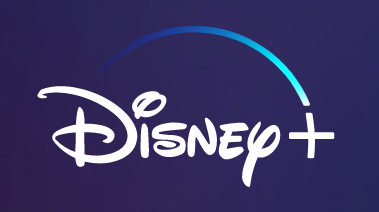 Disney Plus is live and available either in the pretty-cheap $6.99 standalone package — which nets you the whole Disney vault and The Mandalorian — or with a $12.99 bundle that includes Hulu and ESPN Plus.View Deal
New on Disney Plus schedule
Our top selections in bold
New on Disney Plus January 29
WandaVision episode 4
Dinosaurs: Seasons 1-4
Epic
The Incredible Dr. Pol
Ramona and Beezus
Texas Storm Squad
Extras - Beyond the Clouds: A Promise Kept Finale
New on Disney Plus February 5
WandaVision episode 5
Disney My Music Story: Yoshiki
Disney Upside-Down Magic
Wicked Tuna: Outer Banks (S7)
New on Disney Plus February 12
WandaVision episode 6
Life Below Zero: The Next Generation (S1)
Marvel Battleworld: Mystery of the Thanostones (S1)
Marvel's Behind the Mask
Inside Pixar: Portraits: Second Batch
New on Disney Plus February 19
WandaVision episode 7
The Book of Life
Cheaper by the Dozen
Cheaper by the Dozen 2
Flora & Ulysses
The Muppet Show (S1)
The Muppet Show (S2)
The Muppet Show (S3)
The Muppet Show (S4)
The Muppet Show (S5)
New on Disney Plus February 26
WandaVision episode 8
Car Sos (S8)
Disney Channel Games 2008 (S1)
Disney Illuminations Firework Show Disneyland Paris
Disney Pair of Kings (S1)
Disney Pair of Kings (S2)
Disney Pair of Kings (S3)
Disney Roll it Back (S1)
Disney's American Dragon: Jake Long (S1)
Disney's American Dragon: Jake Long (S2)
Mickey Go Local (S1)
Okavango: River of Dreams
Secrets of Sulphur Springs (First 5 Episodes)
Shanghai Disney Resort Grand Opening Gala
Myth: A Frozen Tale