New year, new shows and movies on Disney Plus. Yes, months after the service launched, Disney continues to add shows, giving us answers to "what's left to watch after The Mandalorian?" while we all work through these shorter, and often darker, January days. Here's what's new on Disney Plus.
In press emails sent from Disney that revealed the full month of content, we've found out that a movie we're plenty curious about — yet haven't actually seen yet — that live-action remake of The Lion King, is finally coming to Disney Plus later this month.
• Want to try Disney Plus? Sign up for the Disney Plus 7-day free trial
Wondering where the MCU shows are? Well, we've just got seasonal release dates for those. The first to drop will be The Falcon and The Winter Soldier (Fall 2020), followed by WandaVision (2020) and Loki (Spring 2021).
Oh, and if you're wondering where movies you've already started are going, you're not alone. 12 movies vanished from the service at the start of the new year.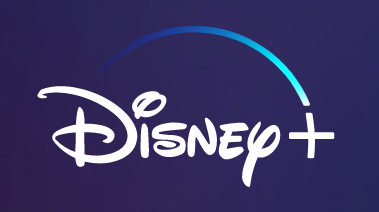 Disney Plus is live and available either in the pretty-cheap $6.99 standalone package — which nets you the whole Disney vault and The Mandalorian — or with a $12.99 bundle that includes Hulu and ESPN Plus.View Deal
Disney Plus January 2020 additions
As you'll see below, Disney Plus is continuing to add episodes of its weekly shows on a weekly basis, with new editions of Encore!, The World According to Jeff Goldblum and Marvel's Hero Project arriving on Fridays. A new Disney Plus original show, Diary of a Future President, also follows this suit.
Disney's feature films, and other content, help fill out the other days of the week — as the 2019 live action remake of The Lion King bows on a Tuesday.
Wednesday, January 1
America's National Parks (Season 1)
Austin & Ally (Season 1-4)
Billy Dilley's Super-Duper Subterranean Summer (Season 1)
Bugged (Short)
Continent 7: Antarctica (Season 1)
Cool Runnings
Dog: Impossible (Season 1)
Dr. K's Exotic Animal ER (Season 8)
Dr. Oakley, Yukon Vet (Season 7)
Dr. T, Lone Star Vet (Season 1)
Drain Alcatraz
Drain The Bermuda Triangle
Drain The Great Lakes
Drain The Ocean: WWII
Drain The Oceans (Season 2)
Drain The Sunken Pirate City
Drain The Titanic
El Materdor (Short)
First Class Chefs: Family Style (Season 1)
Hacksaw
Holes
Marvel Rising: Secret Warriors - Battle Of The Bands
Marvel Super Hero Adventures (Shorts) (Season 2-3)
Marvel: 75 Years, From Pop To Pulp!
Moon Mater (Short)
Muppet Babies Show And Tell (Shorts) (Season 2-3)
One Strange Rock (Season 1)
Out There With Jack Randall (Season 1)
Randy Cunningham: 9th Grade Ninja (Season 1-2)
Red Tails
Rescue Squad Mater (Short)
Soy Luna (Season 1)
Spinning (Short)
Super Rhino (Short)
The Golden Touch (Short)
The Lodge (Season 1-2)
The Proud Family (Season 1-2)
The Super Hero Squad Show (Season 1-2)
Time Travel Mater (Short)
Tokyo Mater (Short)
Unidentified Flying Mater (Short)
Vaprinia Ghouls Girls Rock! (Shorts) (Season 1)
Wild Russia (Season 1)
Year Million (Season 1)
Thursday, January 2
Life Below Zero (Season 13)
Friday, January 3
High School Musical: The Musical: The Series Episode 109 - "Opening Night"
Encore! Episode 109 - "Pippin"
Marvel's Hero Project - Episode 109 - "Radiant Jayera"
The World According to Jeff Goldblum - Episode 109 - "Coffee"
One Day At Disney - Episode 105 - "Bob Iger: CEO"
Pick of the Litter - Episode 103 - "Training Begins"
Forky Asks A Question - "What is Cheese?"
Wednesday, January 8
Friday, January 10
Destino (Short)
Marvel's Runaways (Season 3)
High School Musical: The Musical: The Series - Season Finale - Episode 10 - "Act Two"
Encore! - Episode 110 - "High School Musical"
Marvel's Hero Project - Episode 110 - "Spectacular Sidney"
The World According to Jeff Goldblum - Episode 110 - "Cosmetics"
One Day At Disney - Episode 106 - "Modern Family: Cast & Crew"
Pick of the Litter - Episode 104 - "Next Level Training"
Forky Asks A Question - Finale - "What is Reading?"
SparkShorts - "Loop"
Wednesday, January 15
America's National Parks (Season 1)
Continent 7: Antarctica (Season 1)
Dog: Impossible (Season 1)
Marvel Super Hero Adventures (Seasons 2-3)
Disney's Muppet Babies Show And Tell (Season 1)
Disney's Randy Cunningham: 9th Grade Ninja (Seasons 1-2)
Disney's The Lodge (Season 2)
Wild Russia (Season 1)
Friday, January 17
Diary of a Future President - Episode 1
Disney Family Sundays - Episode 11
Encore! - Episode 11
High School Musical: The Musical: The Series: Extra Credit (Episodes 1-10)
High School Musical: The Musical: The Singalongs (Episodes 1-8)
Marvel's Hero Project - Episode 11
One Day at Disney - Episode 7
Pick of the Litter - Episode 5
The World According to Jeff Goldblum - Episode 11
Wednesday, January 22
Friday, January 24
Diary of a Future President - Episode 2
Disney Family Sundays - Episode 12
Encore! - Episode 12
Marvel's Hero Project - Episode 12
One Day at Disney - Episode 8
Pick of the Litter - Episode 6
Short Circuit (Episodes 1-14)
The World According to Jeff Goldblum - Episode 12
Tuesday, January 28
Friday, January 31
Diary of a Future President - Episode 3
Disney Family Sundays - Episode 13
Marvel's Hero Project - Episode 13
Pixar's Lamp Life