Wondering what's new on Disney Plus for September 2020? The calendar for the streaming service is packed with big releases, led by the live-action remake of Mulan. 
Mulan was supposed to play in movie theaters but with social distancing still a concern during the ongoing coronavirus pandemic, Disney decided to put it on Disney Plus — for an extra price. Mulan will be Disney Plus' first "Premier Access" title, which means you have to pay an additional $30 on top of a subscription to watch it.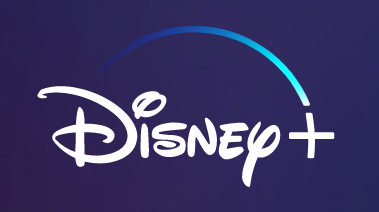 Disney Plus is live and available either in the pretty-cheap $6.99 standalone package — which nets you the whole Disney vault and The Mandalorian — or with a $12.99 bundle that includes Hulu and ESPN Plus.View Deal
Mulan isn't the only Disney Plus original movie coming in September. Secret Society of Second-Born Royals follows a rebellious princess who's stunned to learn that she has superpowers and belongs to a secret society that keeps the peace in the kingdom.
Plus, Disney Plus will be pumping out more episodes of the Muppets Now series, as well as Weird But True and One Day at Disney. 
And of course, the streaming service will have more content from its vast library of classic movies and shows. Not to mention, Disney Plus is the place to watch the Star Wars movies in order and watch the Marvel movies in order.
Wondering when more MCU shows are coming? The first to drop will be The Falcon and The Winter Soldier, though it has been delayed from its fall date. It will be followed by WandaVision and Loki sometime in early 2021.
And if you are craving even more Baby Yoda love, The Mandalorian season 2 is coming in October 2020.
Trying to find all the new on Disney Plus movies and shows? They now live on a row on the home screen.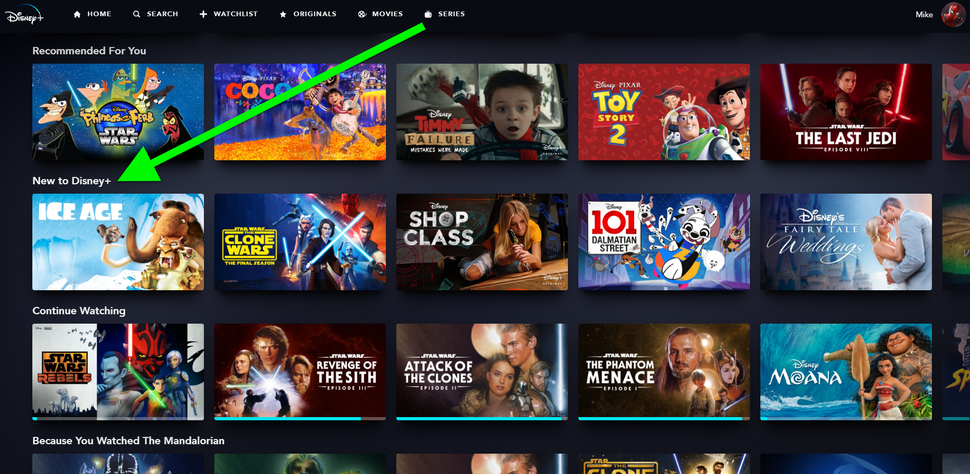 New on Disney Plus schedule:
Our top selections in bold
New on Disney Plus September 4
Ancient China From Above
D2: The Mighty Ducks
D3: The Mighty Ducks
Never Been Kissed
Strange Magic
Trick or Treat
The Wolverine
Mulan (available for $29.99 via Disney+ Premier Access)
Earth to Ned: Episodes 101-110 (Series Premiere)
Muppets Now: Episode 106, "Socialized" (Season Finale)
One Day at Disney: Episode 140, "Alice Taylor: Studiolab"
Pixar in Real Life: Episode 111, "Coco: Abuelita Says No Music"
Weird But True: Episode 304, "Germs"
New on Disney Plus September 11
Christopher Robin
Weird But True: Episode 305, "Photography"
One Day at Disney: Episode 141, "Amanda Lauder: Chef Chocolatier"
New on Disney Plus September 18
Bend It Like Beckham
Coop & Cami Ask the World (Season 2)
Europe from Above (Season 1)
Ever After: A Cinderella Story
Kingdom of the Mummies (Season 1)
Marvel Super Hero Adventures (Season 4)
Notre Dame: Race Against the Inferno
Once Upon a Time (Seasons 1-7)
Soy Luna (Seasons 2-3)
Violetta (Season 3)
Wicked Tuna (Season 9)
Becoming: Episodes 101-110 (Series Premiere)
Weird But True: Episode 306, "Trains"
One Day at Disney: Episode 142, "Dr. Natalie Mylniczenko: Veterinarian"
New on Disney Plus September 25
Fancy Nancy: Fancy it Yourself (Season 2)
The Giant Robber Crab
Gordon Ramsay: Uncharted (Season 2)
Muppet Babies (Season 2)
Oceans
Port Protection: Alaska (Season 3)
Sydney to the Max (Season 2)
Wild Central America (Season 1)
X-Ray Earth (Season 1)
Magic of Disney's Animal Kingdom
Secret Society of Second-Born Royals
Weird But True: Episode 307, "Venomous Animals"
One Day at Disney: Episode 143, "Ashley Girdich: R&D Imagineer Manager"