The wait for iOS 16.4 is over, as Apple has made the latest version of its iPhone software available for download. iOS 16.4's arrival brings a clutch of new features, which should be helpful if not exactly earth-shattering.
Although this isn't a full-blown update, there are plenty of bells and whistles arriving with iOS 16.4 to keep iPhone fans happy until WWDC 2023 gives us our first look at iOS 17.
iOS 16.4's release comes after the final version of the iOS 16.4 beta arrived last week. You can find the full release by going to the Settings app on your iPhone, tapping General and selecting Software Update.
Apple has focused on a few key improvements with iOS 16.4 that include web push notifications and, of course, a new roster of emojis. But those are just the topline additions; there's much more to dig into.
Here are all the new features arriving on your iPhone once you install iOS 16.4.
But what's next for your iPhone? The first iOS 16.5 beta holds the answers.
New emojis
iOS 16.4 brings with it all the new emojis introduced with Unicode 15.0. These are the first new emoji characters in over a year and include 21 new symbols. That goes up to 31 if you count the skin tone variations.
They include a mixture of hearts, animals, foodstuffs and a few other graphics. Some of the highlights are the shaking face and the "talk to the hand" gesture.
Here's the full list of new emojis:
Shaking Smiley Face
Angel Wings
Donkey
Hand Fan
Moose
Jellyfish
Grey Heart
Pink Heart
Light Blue Heart
Goose
Hyacinth
Pea Pod
Ginger
Flute
Hair Pick
Maracas
Wi-Fi
Khanda
Pushing hand right (six skin tone variations)
Pushing hand left (six skin tone variations)
Web push notifications
Now that iOS 16.4 is here, you can take advantage of web-based notifications from Safari.
Just like with an app, users can opt in to receive notifications from the web browser. For example, you can receive notifications from a website, such as Tom's Guide, when a new article is published.
To avoid you getting bombarded with pings, only websites saved to the Home Screen will be given the authority to send push notifications.
Voice Isolation
Voice-isolating tech is common on several phone brands' devices, such as Clear Calling on the Pixel 7, and helps reduce background noise while you're talking so the person at the other end can hear you better.
This was already a feature for other iOS services like FaceTime and WhatsApp, but Apple is bringing this to other iPhone phone calls.
Apparently, Voice Isolation isn't enabled by default. It's something you have to turn on in Control Center under Mic Mode while on a call, but it should then stay in by default, going by how it behaves on FaceTime and other apps.
Always-on display filter for Focus mode
The iPhone 14 Pro lineup arrived last fallwith an always-on display feature that meant you never had to unlock your phone to check widgets and notifications.
With iOS 16.4, iPhone 14 Pro and iPhone 14 Pro Max users will be able to add a Focus mode filter to the always-on display. Switching the device to Focus mode should therefore become quicker and easier for times when you need to get your head down for a bit.
Podcast improvements
The divisive Apple Podcasts app gets a bit of an update with iOS 16.4 and will now feature a section devoted to channels. This means a provider can have all their podcast offerings in one place. Listeners will be able to browse the channel and discover new shows on iPhone, iPad or Mac.
Up Next is also being given extra functionality. Episodes saved to your library will already be added to the queue, but you'll be able to touch and hold a show's artwork to remove it. Up Next (and Recently Played) will also be available to view when you're using Podcasts with CarPlay.
What's more, the episode dashboard has been made clearer. Listeners can see how many unplayed episodes are available for them at the top of each show page and from the Recently Updated section of Library. They can quickly understand how recently a new episode was published, and identify "early access" subscriber episodes that are made available to them as part of their subscription.
Apple books animation
Whether you prefer to read on-screen or have your favourite novel delivered by audiobook, the Apple Books app is your gateway to the literary world.
With iOS 16.4, Apple is reintroducing an Apple Books feature it initially killed off with the mainline iOS 16 release: the page turning animation.
Readers who were sad to see it go have the option to reactivate it in the Themes and Settings section of the Books app.
And, because Apple wants to spoil you, there are three possible page turn animations you can choose from: Curl, Slide and None.
Content preview for Mastodon in Messages
As Twitter continues to...ah..evolve, you may have noticed a few people migrating to rival service Mastodon. Until now, if someone sent you a link to a Mastodon post in Apple's Messages app, the detail conveyed was minimal.
With iOS 14.6, Apple brings integration with Mastodon up to parity with Twitter. So, if someone sends you a post, the app will display a rich preview including the post text, author name and attachments.
The new update will render the details inline in the conversation thread. So if you're thinking of getting in to Mastodon, this will come in handy as you start to share posts you've found with others.
New Home app architecture
With iOS 16.4 Apple has rolled out the new Home app architecture again, after pulling the update back in December due to bugs.
The revamped architecture is meant to improve communication between any smart home accessories and Apple devices. So if, for example, you're a fan of Philips Hue light bulbs you can expect a more reliable connection from your iPhone.
This bump in efficiency is something Apple has been working on since it announced iOS 16 at WWDC 2022 last year.
Simpler beta opt-in
With iOS 16.4, users can enable beta updates in the Settings app rather than having to go through a browser to download the correct device profile first.
To find it, navigate to General > Software Update in the iPhone's Settings app. It means that, if you're a part of Apple's Developer Program, you can streamline the process of trying test versions of apps. You will also be able to enable public betas of iOS itself from this new menu.
Apple Pay support for South Korea
Apple Pay is currently supported in various countries in the Asia Pacific region, including Japan, Malaysia and the Chinese mainland. Add South Korea to the mix with iOS 16.4's launch. We're not sure how Samsung will feel about that.
Apple Pay Later
The arrival of iOS 16.4 comes at the same time Apple Pay Later is going live — sort of.
If you recall from last year's iOS 16 preview, Apple Pay Later is Apple's take on a Buy Now Pay Later service that splits payments into installments — four installments in the case of Apple Pay Later. When you go to make a payment with Apple Pay, you'll have a Pay Later option that will present you with a scheduled payment plan. Not every purchase you make will be eligible for Apple Pay Later.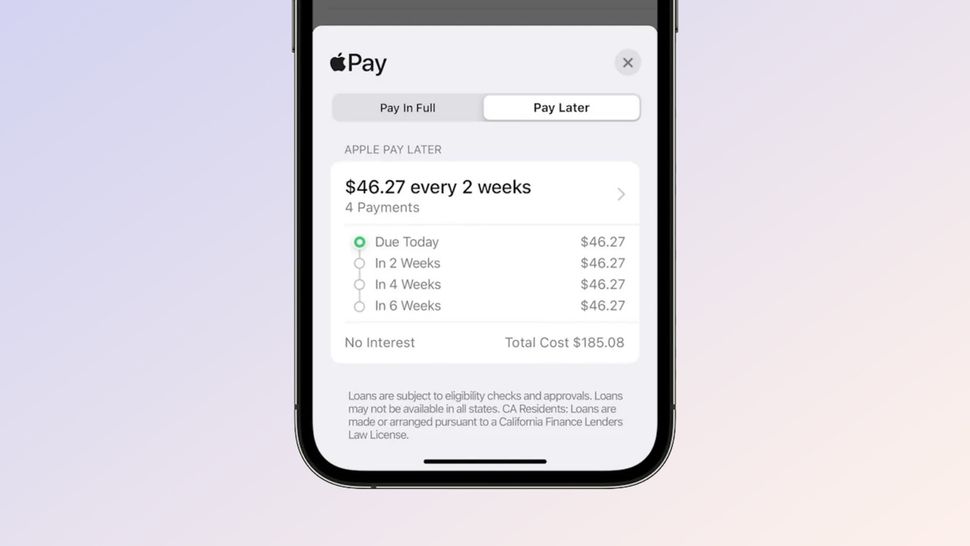 According to Bloomberg, Apple is rolling out the service now, but only to "randomly selected" users as part of any Apple Pay Later trial. Apple Pay Later is supposed to be widely available in the next few months.
Rapid Security Response
Rapid Security Response is Apple's system for delivering time-sensitive security fixes through its own standalone updates. Until now, Apple's method for addressing security updates was through its larger software updates. With iOS 16.4, Apple's latest effort can be downloaded directly from the iPhone's Settings menu.
In the iOS 16.4 beta, you could go to Settings > General > Software update and you'll see iOS Security Response 16.4(b). It's not clear if this second Rapid Security Response push is dealing with a specific issue or is more testing on the part of Apple. Likely the latter and, once the company is happy with the system, it will push out to a full release. We'll confirm if we see this in the full iOS 16.4 update.
5G Standalone
iOS 16.4 will also add support for the "5G Standalone" service with the goal of delivering faster speeds when out and about.
Currently, the feature is only offered by T-Mobile but, theoretically, the feature could enable speeds up to 3Gbps in certain areas.
Also, if you happen to be an iPhone owner and living in Turkey then good news as iOS 16.4 will bring 5G support to the country.
Car Key dropping support for NFC
Car Key on the iPhone (or Apple Watch) lets drivers open their car and even start the engine without reaching for their keys.
Since the feature was introduced in 2020, it has relied on NFC (near-field communication) and Apple's own UWB (Ultra Wideband) to bridge the connection with the vehicle.
However, code spotted in iOS 16.4 by 9to5Mac during the beta process seemd to suggest Apple could drop support for NFC in Car Key going forward.
That could pose a problem for those with cars that are NFC-only compatible. According to 9to5Mac, these drivers may lose access to the feature and instead be shown the error message: "car is not compatible with this iPhone/Apple Watch model."
If Apple were to implement this change, the reasoning is pretty simple: UWB is a newer and more accurate technology than NFC. It can better gauge the distance between iPhone and car. And it's better from a security standpoint too.
The result of dropping NFC would mean only Apple devices with the U1 chip would be able to take advantage of the feature once iOS 16.4 is installed. That means no iPhone prior to the iPhone 11 series would work nor would any Apple Watch before the Apple Watch 6.
Bad luck if you're an iPhone SE or Apple Watch SE user as neither of these models boast the U1 chip. Of course, we'll need to wait and see for certain if this change does come to pass.
Apple Music app profile
Eagle-eyed Apple Music listeners will spot a handy change to the app in iOS 16.4.
A more prominent button for accessing your profile inside the app will appear atop the search bar. This should make it quicker and easier to get to your profile settings.
Duplicates in Photos
A great addition to iOS 16 Photos has been a Duplicates folder that flags duplicate images in your Photos library. Using this feature, you can merge together matching photos, retaining captions, keywords and other data in the highest-quality image. (Here's a guide on how to use the Duplicates feature to save storage space on your iPhone.)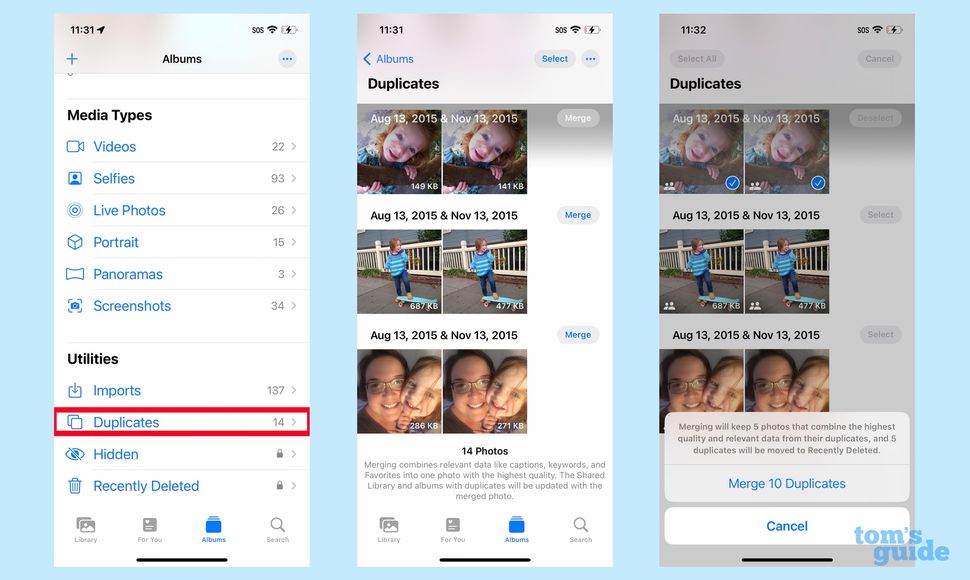 iOS 16.4 expands the Duplicate feature to hunt down duplicate photos and video kept in your iCloud Shared Photo library. If you recall, iOS 16.1 introduced iCloud Shared Photo Library, which makes it easier to share photos with friends and family, giving everyone equal access to manage and edit stored photos.
Apple Pencil hover tilt support (iPad only)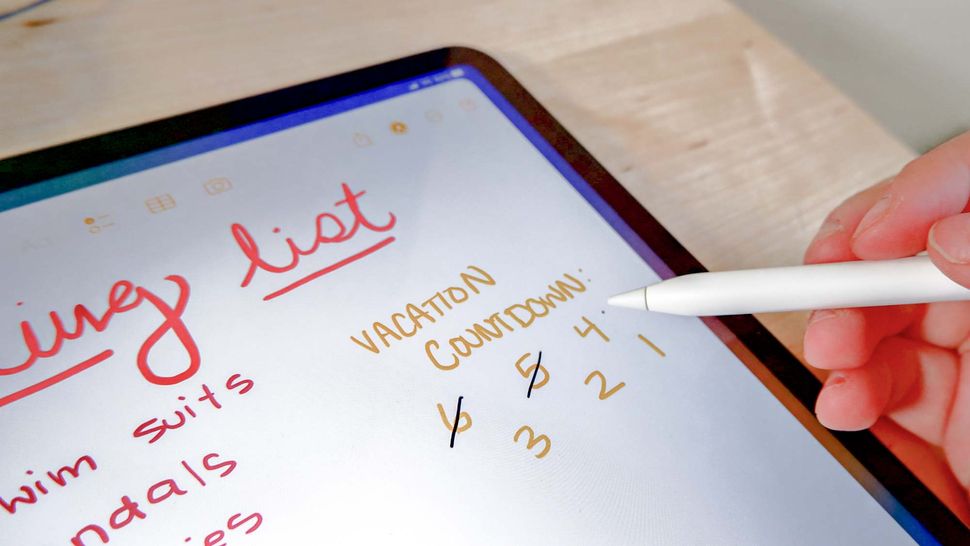 While technically for iPadOS 16.4, not iOS 16.4, the update is effectively the same aside from a couple of differences. One of these differences is that for iPad Pro M2 users, Apple Pencil hover has been enhanced.
The feature, which lets you preview pencil strokes before touching the screen, now adapts to the tilt of the pencil, giving users a more accurate impression of the mark they're about to make.
A bug that affected Apple Pencil responsiveness in the Apple Notes app has also been addressed.
What's missing?
Not everything promised with iOS 16 has yet to appear. For example, on the financial side of things we haven't seen the high-yield savings account from Goldman Sachs make its way into Apple Pay yet.
This may be addressed later on with subsequent updates, or we may have to wait until WWDC 2023 to get more information. Time will tell.
More from Tom's Guide