If you're under the age of 60, chances are, you've never heard of (or even thought of!) denture tablets before. Essentially, these small fizzy tablets that dissolve in water are designed to lift off stains and bacteria from dentures. But, did you know there are other things that you can clean with denture tablets around the home?
In fact, denture tablets have become the new, budget-friendly, cleaning hack that has even gone viral. Made up of many of the non-toxic ingredients found in other household cleaners and laundry detergents, including baking soda, denture tablets can be a safer alternative.
This is especially the case if you want to avoid using harsh chemicals around your home, or have children or pets. And as with all cleaning products, always keep denture tablets in a sealed container and securely stored away.
So if you want a quick and easy cleaning hack, here are 7 surprising things you can clean with denture tablets.
1. Removing coffee or tea stains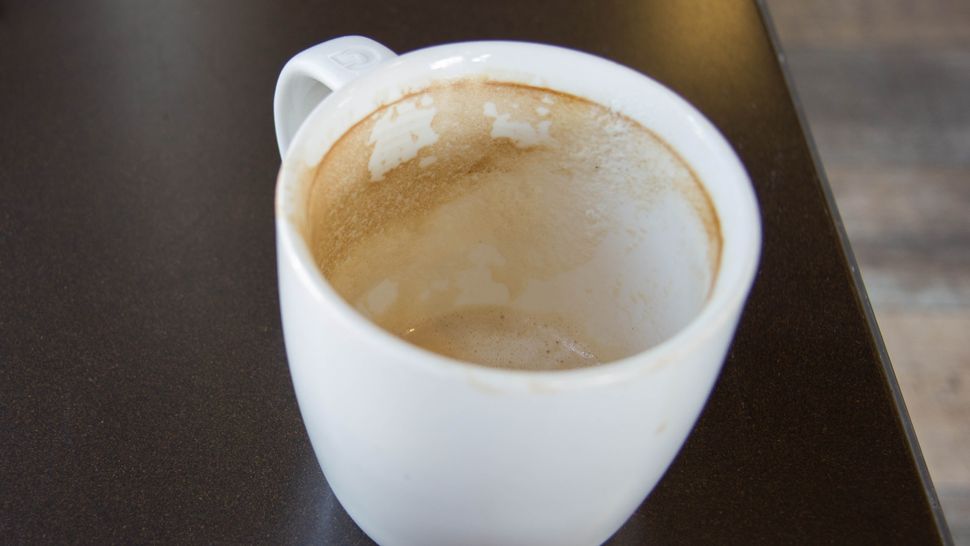 If you have unsightly tea or coffee stains in your mugs, denture tablets will do the trick. Simply fill the stained mug with warm water before dropping in a denture tablet. Once activated, it will start to fizz, and get to work in removing those stubborn stains. Wait for at least a couple of hours for the stains to be completely removed, and then rinse out with clean water.
For larger mugs, or teapots, you can use two denture tablets for maximum cleaning. If you're a coffee lover, you might also want to know 7 surprising ways you can reuse old coffee grounds.
2. Descale your kettle
Similarly, denture tablets can make a great descaler, easily removing hard water mineral deposits. If your electric kettle is in need of descaling, fill it with water and drop in a denture tablet. Leave this to sit in the water for a few hours before scrubbing out the residue thoroughly. Then give it a good rinse with clean water until it's limescale-free and spotless.
In addition, denture tablets can be used to clean watermarks on glass shower doors, sinks, and countertops.
3. Unclogging drains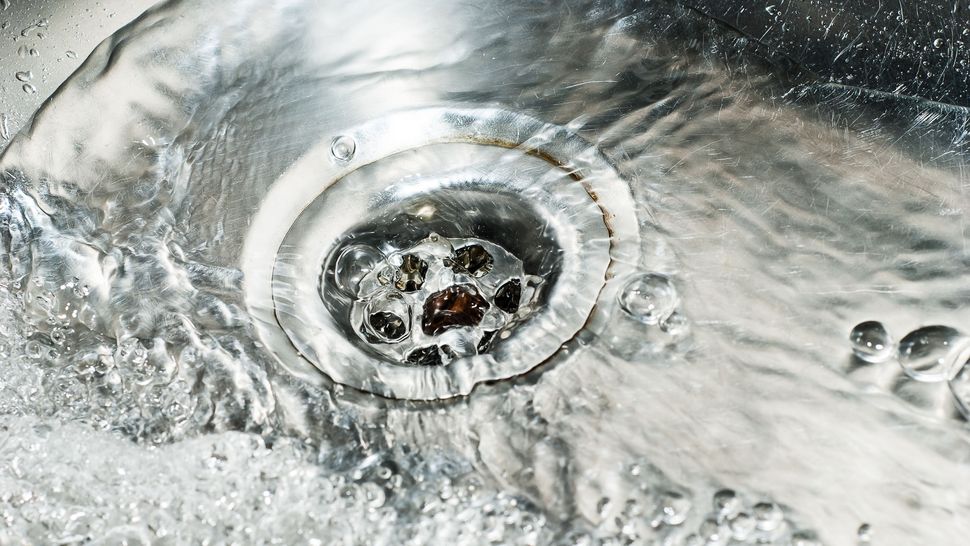 It's always a nuisance when water isn't flowing freely down the sink, and knowing how to unclog a drain with or without a plunger can come in handy. Luckily, denture tablets can fix this problem, without all the harsh chemicals.
Simply break up about three denture tablets down the drain, followed by a cup of white vinegar. Similar to how baking soda and vinegar works, this will create a chemical reaction that will help to quickly break down and dislodge hard deposits or grime. Leave it to sit for some minutes, before running hot water to flush through. For tougher blockages, you might need to repeat this process until the water runs freely. But this should work well for kitchens and bathrooms.
4. Clean toilets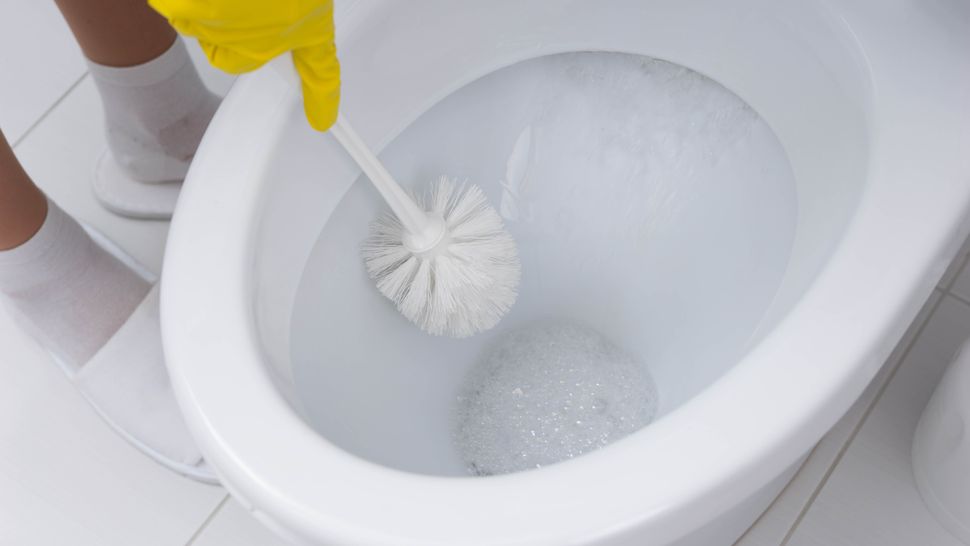 It's always a chore cleaning the toilet bowl, and if you want a quick and easy cleaning solution, denture tablets will tackle dirt and grime. Simply drop a tablet or two into the toilet bowl and allow it to soak for at least 30 minutes.
Then use the toilet brush to scrub and agitate the dirt around the bowl to help lift it off, before flushing the toilet to rinse out. Denture tablets make a great alternative to bleach or conventional toilet cleaners.
5. Make flower vases sparkle
If you have murky flower vases, or narrow, glass bottles it can often be tricky to shift the stains. Denture tablets are a great option to get rid of murky stains. Just fill the vase or narrow bottle with water before popping in a denture tablet.
Leave this to fizz and settle in the water for some minutes, and let it get to work. Then shake the vase around to ensure all the residue gets lifted before rinsing thoroughly with clean water until it's stain-free and completely clear. Not only will it make the glass sparkle again, but also contains an antimicrobial formula that kills fungi and germs.
6. Removing burnt-on food on pots
Whether you've overcooked your food, or have accidentally left a pot on the hot stove, cleaning a burnt pot can be challenging. And if you don't want to put in the elbow grease scrubbing away, denture tablets can make life easier.
Simply fill the burnt pot with water before dropping in a denture tablet. Leave to soak for about an hour or more, depending on how badly burnt it is. Then scrub and wash the pot or pan as normal in hot water, ensuring you rinse thoroughly. You'll find the burnt residue will easily lift off, making it less of a chore to clean well.
7. Oily plastic containers
Similarly, it can be tricky to get rid of the oily residue left on plastic food storage containers. In addition, certain foods such as cooked tomatoes or curries can leave behind stains that can't be shifted.
Fill up the oily plastic containers with warm water and add a denture tablet in to soak. For best results, it's recommended to leave to soak overnight to allow the cleaning agent to lift off any oil residue or stains. The next day, pour out the solution before washing thoroughly in hot, soapy water. Once all rinsed and clean, leave to dry. You should have oil-free and spotless containers.
More from Tom's Guide