The advantages of a reliable Windows 10 VPN are clear: along with enhanced security, you'll have the opportunity to avoid data throttling, stream regionally blocked content, bypass network blocks, and more. That said, users often hesitate to pay when free VPN services are also available.
In this article, we'll cover a few key drawbacks of free options compared to their premium counterparts. Make sure to check out our guide to the best VPN services for a close look at the pros and cons of the top providers.
Setup VPN: our comprehensive guide for all devices
Free versions have data caps
Different free services are limited in different ways, with data caps being one of the most common restrictions. With a relatively low data limit, you won't be able to use the VPN for much streaming, torrenting, or other heavy use.
Rather than trying to stay below a data cap, you may prefer to pay a monthly or annual fee for unlimited access. That said, data caps may not be an issue if you only need a VPN for basic browsing.
They don't offer as much protection
Paid VPNs have a strong incentive to offer cutting-edge security practices – with so many reliable providers, there's intense competition in the premium VPN space. Most popular paid VPNs come with transparent privacy policies that demonstrate their commitment to security.
On the other hand, no-fee VPNs often rely on vague privacy policies to get away with lackluster security measures. The top paid providers are by far your best option if you're serious about your online security.
They have to make money somehow
Free always sounds better than paid, but the reality is that free providers still need to find ways to earn money. While certain providers support free users through revenue from their premium plans, others have different sources of income.
Some free services, for example, sell customer data to third parties for advertising purposes in order to pay for the necessary upkeep. Others have long waiting times or require users to watch ads before connecting. If you're interested in a free service, don't forget to check their website and find out how they can afford to offer that service at no charge.
They're bad for streaming
Accessing streaming content that isn't available at your location is one of the most common reasons that people download VPNs on Windows 10. While major streaming services now take steps to stop users from circumventing regional controls, a plenty of paid VPNs can still gain access from a variety of locations.
Unfortunately, the vast majority of their free counterparts struggle to consistently connect to popular streaming platforms like Netflix, iPlayer, and Hulu. Users who want to stream through a VPN should consider upgrading to one of the top streaming VPN or Netflix VPN services.
Which VPN do we recommend for Windows?
Free versions can work in a pinch for light users, but most Windows 10 users will get more out of a paid program. There are more dependable Windows VPNs than ever, but ExpressVPN is still our top recommendation in 2020.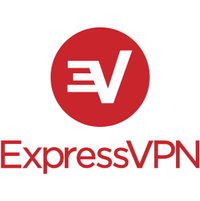 ExpressVPN stands out from the competition in terms of price, features, and value. With servers in nearly 100 countries, blazing connection speeds, and reliable access to multiple streaming services, ExpressVPN has everything that one would need from a VPN.
While some users may prefer certain features of other top VPNs, it's the best overall option for most Windows 10 users – and now Tom's Guide readers can claim three months absolutely free.