Today (August 11) marks the day that Samsung's newest devices: the Samsung Galaxy Z Fold 5, the Galaxy Z Flip 5, the Galaxy Watch 6 and Galaxy Watch 6 Classic and Galaxy Tab S9 series officially go on sale. And if you were on the fence about buying one of them, Samsung's got some new offers to try and tempt you into making a purchase.
These particular deals can be found at Samsung.com as well as in brick-and-mortar Samsung stores and at third-party retailers and carriers, too. Here's all the best Samsung deals so far.
Samsung Galaxy Z Fold 5 and Flip 5 deals
Let's check out what Samsung's actually offering. For the Galaxy Z Flip 5 and Galaxy Z Fold 5, you get two flavors of the same deal. Buying either foldable will net you four months of YouTube Premium and Microsoft 365 Basic, plus two months of Adobe Lightroom, for free. You can also save up to $600 on the Z Flip 5, or $1,000 on the Z Fold 5, if you've got a valuable-enough phone to trade in.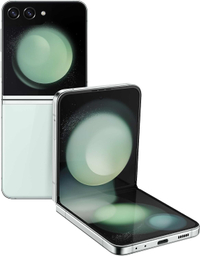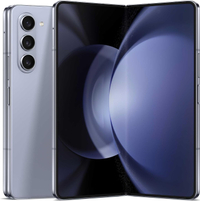 Buying either of these phones from Samsung.com specifically also lets you pick from a wider variety of color options. In addition to Phantom Black, Icy Blue and Cream, the Galaxy Z Fold 5 comes in Gray and Blue, while the Galaxy Z Flip 5 adds Yellow, Green, Blue and Gray to its usual array of Graphite, Lavender, Cream and Mint Green colors. However, bear in mind that the unique colors do not get color-matched metal sides, which results in a less cohesive look.
Samsung Galaxy Watch 6 deal
The Galaxy Watch 6 and Galaxy Watch 6 Classic also get a trade-in deal. The maximum here is $250, but that's still over half the price of a new Galaxy Watch if you've got the right wearable to give to Samsung in return.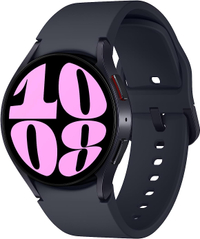 Samsung Galaxy Watch 6/Galaxy Watch 6 Classic: Up to $250 with trade-in @ Samsung
By handing in a device you don't need to Samsung, you could pay as little as $149 for a Galaxy Watch 6, or $249 for the Galaxy Watch 6 Classic.
Galaxy Tab S9 and Tab S9 Plus deals
Lastly, the Galaxy Tab S9, Galaxy Tab S9 Plus and Galaxy Tab S9 Ultra get their own unique deal sweetener. Buying either will also net you a Book Cover Keyboard Slim to protect and enhance the productivity of your new tablet as soon as you unbox it. With the S Pen stylus that Samsung already throws in the box, this is a great deal if you intend to use the tablet for work purposes. It'll be especially useful if you go for the Ultra, which, with its enormous display and top-notch performance, could feasibly replace a laptop for a lot of your daily tasks.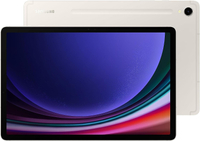 Samsung Galaxy Tab S9/Tab S9 Plus/Tab S9 Ultra: Free keyboard case with purchase @ Samsung
Samsung's Book Cover Keyboard Slim is worth $140, $160 or $200 depending on the size, so getting it for free just for buying the compatible tablet is extremely handy.
We like all of Samsung's new devices to varying degrees. Our particular favorite is the Galaxy Z Fold 5, which has become the new No.1 pick on our best foldable phones guide.
More from Tom's Guide