iPhone X Clones: All the Notch Phones Coming This Year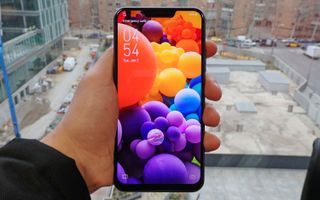 The imitation game
The Essential Phone was the first handset on the market with a full-screen display and notch up top. But when Apple unveiled the iPhone X last year, the company cemented a trend that everyone else is trying to imitate.
Now, a growing number of devices that have been announced this year — and ones rumored to be in the works — all sport the familiar notch. And although they come in different sizes, they serve two functions: to house the earpiece and front-facing camera and ignite an ongoing debate over whether the notch is a good design choice.
While Apple and others have fully embraced the notch and made it part of their phones' aesthetic, the recently announced LG G7 ThinQ gives you the option of making the feature seemingly disappear with a software bezel of sorts.
The notch is decidedly controversial. But as you're about to see, it's not going away anytime soon.
Credit: Tom's Guide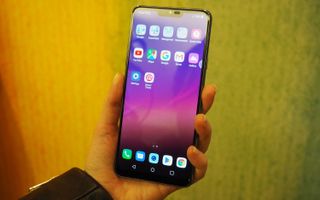 LG G7 ThinQ
The LG G7 ThinQ features a large, 6.1-inch display with a fairly small notch at the top. Interestingly, you can customize this "second screen" in settings and change its color. This makes it seem like the notch isn't there, though it's still visible.
Aside from the notch, the LG G7 offers a Boombox speaker, which gets very loud, and some nifty AI camera features, including the ability to recognize more than 1,000 objects and select the right scene mode for you. However, the battery life underwhelmed in our test, and the overall design doesn't wow.
Credit: Tom's Guide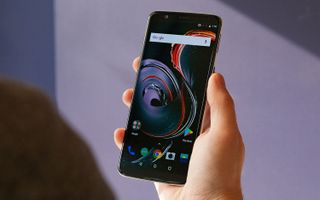 OnePlus 6
OnePlus is slated to announce its new OnePlus 6 on May 16 at a special press event in London.
According to most reports, the OnePlus 6 will ship with a notch at the top of the screen and will likely come with a colorful OLED display that's around 6.2 inches. According to reports, you should be able to hide the notch as well.
Like with other Android flagships, you can expect the OnePlus 6 to run the Qualcomm Snapdragon 845 processor and feature a dual-lens camera on the back. But this phone should be even faster than the Galaxy S9, thanks to its 8GB of RAM. Other highlights include a glass-back design and rumored AirPod-like wireless headphones that should be a tempting accessory.
Credit: Tom's Guide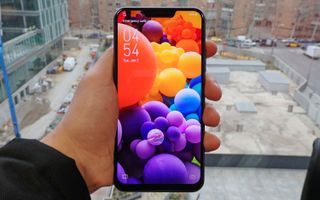 Asus ZenFone 5
If you're not so keen on high-end smartphones, the Asus ZenFone 5 could be your best bet. The device comes with a 6.2-inch screen featuring a resolution of 2,246 by 1,080. This phone has an extremely thin bezel on the left and right side of its screen and a slightly thicker bezel at the bottom, similar to what you'd find in the Galaxy S9. At the top, there's a small notch.
The ZenFone 5 ships with Qualcomm's midrange Snapdragon 636 processor. To bolster that a bit, Asus bundles 6GB of RAM in the handset to improve app performance. Asus includes dual cameras on this phone, one of which has a wide-angle lens.
Credit: Tom's Guide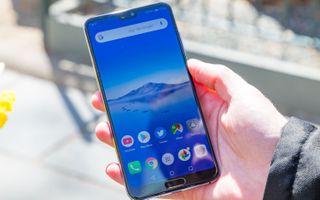 Huawei P20 Pro
The Huawei P20 Pro is an attractive phone that's lightweight, fast and long-lasting. And it has a smaller notch than most.
The smartphone's screen measures 6.1 inches and comes with a 2,240 by 1,080-pixel resolution. It's powered by a Huawei octa-core Kirin 970 CPU processor and features a vertically aligned tri-camera with 40-megapixel, 20-megapixel monochrome and 8-megapixel telephoto lenses. There's 128GB of storage and 6GB of RAM in the handset, and you can use the device around the world, because Huawei's smartphone offers dual-SIM support for connecting to multiple networks.
While the cameras are impressive, you can't buy the Huawei P20 Pro in the U.S., at least not easily.
Credit: Tom's Guide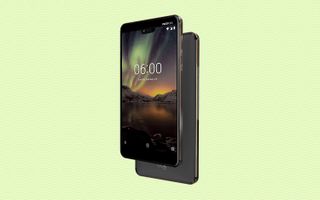 Nokia X
HMD Global, the company that has licensed the Nokia brand for smartphones, is working on a new flagship likely known as the Nokia X.
According to a slew of recently leaked Nokia X images, the smartphone will have a small bezel at the top of its screen and a glossy finish. The rear case will have a vertically aligned, dual-lens camera array, and there's a physical fingerprint sensor sitting beneath those cameras.
The Nokia X is expected to feature a 5.8-inch display with a resolution of 2,280 by 1,080 and an aspect ratio of 19:9. On the inside, the Nokia X might not be the most powerful option, rumored to run the Qualcomm Snapdragon 636 chip. The phone will reportedly feature your choice of 3GB or 4GB of memory and up to 64GB of onboard storage.
Photo illustration: Tom's Guide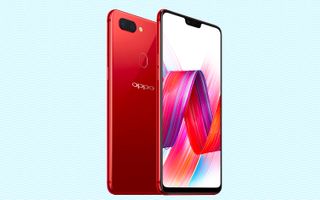 Oppo R15
Oppo isn't a household name in the U.S. But in China, where the company continues to gain market share, it is one of the most popular brands.
Its R15 smartphone, which hit store shelves in April, comes with a small bezel at the top of its 6.3-inch screen. The panel features a resolution of 2,280 by 1,080.
On the inside, you'll find the MediaTek Helio P60 processor and the Mali G72 GPU. The handset comes with 128GB of storage and 6GB of RAM. If you're looking for dual cameras, the R15 has you covered; its shooters are 16 megapixels and 5 megapixels.
Like other Oppo smartphones, the R15 is affordable, setting you back 460 euros, or about $551.
Credit: Oppo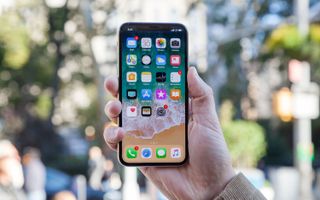 2018 iPhones: iPhone X2, iPhone X Plus and iPhone 9
Apple is said to be working on a new version of its iPhone X for 2018. The device, which could be called the iPhone X2, will apparently have the same design as last year's iPhone X, including a 5.8-inch screen and, yes, the notch. Look for the handset to feature a more powerful A12 processor. According to reports, it'll also be cheaper than the iPhone X and could cost $899 to start instead of $999.
If you're after a larger iPhone, the iPhone X Plus reportedly slated for launch this year could be the right option for you. It's said to boast a huge, 6.5-inch screen, making it substantially larger than any other Apple handset on the market.
The company is also reported to be working on a 6.1-inch iPhone 9, which might be the least expensive of the bunch, with at a starting price of $799. One recent report suggested Apple will nix 3D Touch in the iPhone 9 to save costs.
Credit: Tom's Guide