Sony E3 2017 Highlights: Spider-Man, Uncharted, Monster Hunter and More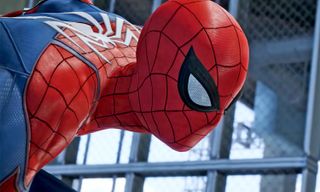 The Best of PlayStation's E3
PlayStation is already having an amazing year, but the future looks even brighter. At E3 this year, Sony debuted a much closer look at Uncharted: The Lost Legacy and Days Gone, while showcasing an absolutely thrilling gameplay reveal for its upcoming Spider-Man game. Other highlights include a story expansion for hit action game Horizon Zero Dawn, a remake of cult hit Shadow of the Colussus and the first ever Monster Hunter game for PS4. Here are the biggest highlights of Sony's E3 press conference.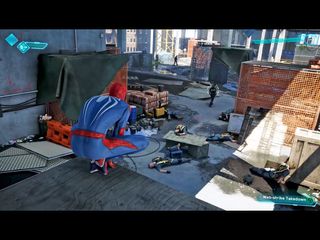 Sony's Spider-Man Game Looks Absolutely Stunning
Sony finally showed off gameplay for Insomniac's upcoming Spider-Man game, and it might be the most exciting thing we've seen at E3 so far. Everything you could want from a Spider-Man game is here: stealth attacks, web traps, open-world web-swinging and intense hand-to-hand combat that lets you dodge bullets, deal acrobatic blows and hurl environmental objects into the bad guys. The game also looks to be packed with thrilling, cinematic quick time events, as we saw Spidey performing split-second actions to keep a helicopter from destroying New York City.
Iconic Marvel baddie Wilson Fisk makes an appearance, and fan-favorite Spidey character Miles Morales even cameos. Spider-Man is set to land in 2018, and it's shaping up to be the game to beat next year.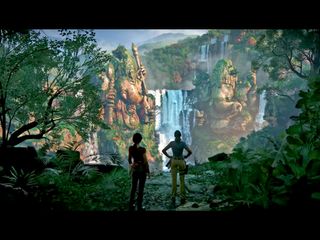 Uncharted Lost Legacy Gets Even Bigger
It might be a spin-off game with a new protagonist, but Uncharted: The Lost Legacy is looking every bit as epic as Nathan Drake's adventures. We got a much better look at the adventures of Chloe Frazer and Nadine, who will be driving jeeps around beautiful open fields, jumping off cliffs and shooting a whole bunch of bad dudes. Look for The Lost Legacy this August.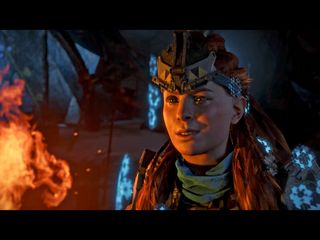 Horizon Zero Dawn is Getting a Story Expansion
The hit PlayStation game of the year is about to get even bigger. Guerilla Games teased an expansion to Horizon Zero Dawn dubbed The Frozen Wilds. We don't know much about it yet, other than the fact that you'll be adventuring in some very chilly new areas sometime later this year.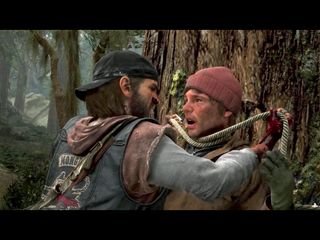 Days Gone Debuts Brutal New Gameplay
If the latest gameplay footage for Days Gone is any indication, you'll have more than zombies to worry about in Sony's upcoming zombie survival game. The game's new trailer showed our protagonist Deacon fighting for his life in visceral quick time events while also scoping out enemy encampments and performing stealth kills. It looks like you'll get to use the undead to your advantage, as we saw Deacon blow up a barricade that sent a flood of zombies hurling toward a big group of bad dudes.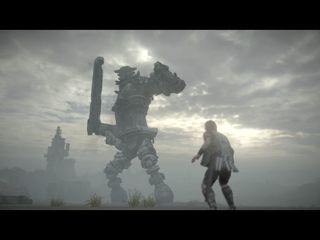 Shadow of the Colossus is Back
Shadow of the Colossus, one of the PS2's most beloved games, is getting remade for PS4. The remake will sport gorgeous new visuals with the same unique David vs. Goliath gameplay that made the original such a hit.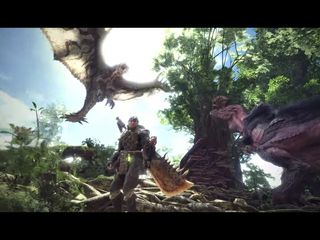 Monster Hunter Is Coming to PS4
Capcom's wildly popular Monster Hunter series is finally coming to PS4. Monster Hunter World will feature big swords, beautiful environments, and huge dinosaurs who want to kill you -- and each other.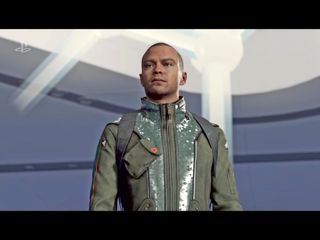 Detroit Become Human Gets Dynamic New Gameplay Trailer
We got our best look yet at Detroit: Become Human, Sony's incredibly cinematic, choice-driven game that tells the story of a group of androids that revolt against their human masters. You'll have to make split-second choices when it comes to taking cover, destroying police drones and driving cars through walls, with every decision sending a ripple throughout the entire story. Based on the last few trailers, it looks like you'll control multiple characters.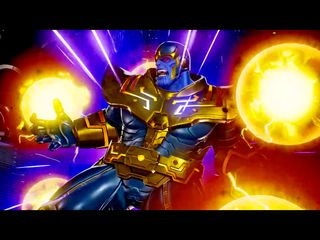 New Fighters Join Marvel vs. Capcom Infinite
A whole bunch of new Marvel vs. Capcom: Infinite fighters made their debut at E3, including Gamora, Dr. Strange and Black Panther from the Marvel side as well as Capcom icons Dante and Arthur. We also got a better look at the game's story mode, in which the Avengers enlist the aid of big bad Thanos to stop Ultron from destroying the world.