Apple and Samsung aren't in the habit of peaking over the other one's shoulder when it comes to phone launches. Yet, if Apple was paying attention to the Galaxy Unpacked event held at the end of last month, it got a very good example of what not to do for its upcoming iPhone 15 launch.
That's no reflection of the quality of the phones Samsung introduced in July. The Galaxy Z Fold 5 and Galaxy Z Flip 5 have earned positive reviews, with the Fold, in particular, re-establishing Samsung's grip on the title of best foldable phone. If you've been holding out on getting a foldable device, these latest Samsung models are the most refined yet.
But no one — not even the people inside Samsung HQ — would argue that the Galaxy Z Fold 5 and Galaxy Z Flip 5 are anything other than incremental updates. And that's not something Apple can afford to show off when it's time to reveal what's new with the iPhone 15.
I don't think that's going to happen. From the iPhone 15 rumors thus far, it sounds like Apple has some noteworthy changes to show off this year at the Apple September event. And that's going to draw a sharp contrast from what we saw at the most recent Galaxy Unpacked.
Galaxy Unpacked: Where Samsung went astray
I don't want to belabor the point that Galaxy Unpacked was a snooze, but the two best words to describe it are "ho" and "hum." Sometimes, it's like that — yearly product launches make it harder for phone makers to wow us with significant enhancements. And it just so happened that the biggest changes to the Z Fold 5 and Z Flip 5 — new hinges for both phones and a larger cover screen for the Flip — are of the "necessary though not headline-grabbing" variety.
The problem for Samsung is one of timing. Incremental updates to its foldable phones came at a time when the phone maker is facing more competition from devices like the Pixel Fold and Motorola Razr+. With those two phones making stronger than expected debuts, it would have been better if Samsung was able to build on its four-year head start with foldables instead of giving us more of the same.
If that wasn't possible — and again, there's nothing wrong with phones that make subtle changes from year to year — Samsung could have grabbed some headlines by finding a way to offer its well-established foldables for less. The Pixel Fold, for example, starts at $,1799, but instead of undercutting that device by $109 or so, the Galaxy Z Fold 5 kept its own $1,799 price tag.
So Samsung couldn't offer substantial new features on its smartphones, and it chose not to adjust pricing to take on the competition. You can see why we came away from Unpacked scratching our heads even though the new phones received strong reviews.
Why things will be different for the iPhone 15
Apple heads into next month's likely iPhone launch without the same handicaps facing Samsung. For one thing, the market for conventional smartphones is a lot more settled than the still-emerging foldable space. For another, this doesn't figure to be an incremental round of updates for Apple's phones in the way last year's standard iPhone 14 model was.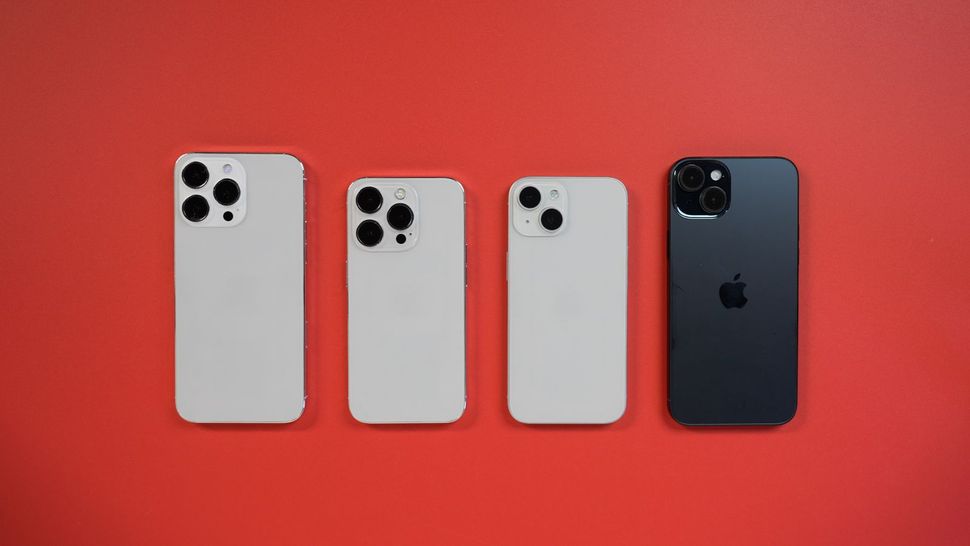 For starters, the entire iPhone 15 lineup is tipped to be switching from Lightning charging ports to the more universal USB-C standard. Long-term, that means iPhone users will have a much easier time finding charging accessories. It also raises the possibility of Apple boosting charging speeds for the iPhone — though some rumors suggest Apple could reserve that feature as a way to set apart its more expensive iPhone 15 Pro models.
Speaking of the iPhone 15 Pro, it's expected once again to see some significant improvements, starting with the first-ever 3nm silicon to power a smartphone. The A17 Bionic chip slated for the iPhone 15 Pro and iPhone 15 Pro Max should deliver both performance and power management improvements over the A16 chip powering the iPhone 14 Pro. (The A16 figures to stick around as the iPhone 15 chipset.)
The iPhone 15 Pro changes are unlikely to stop there. Apple could switch to titanium as the material it uses for the Pro models' frame, meaning you'll get a lighter and more durable device. An action button could replace the mute switch on the iPhone 15 Pro modes as well, acting as a trigger for shortcuts on your phone. And if you spring for an iPhone 15 Pro Max, you could get treated to a periscope-style telephoto lens, which should improve the zoom capabilities on that particular model.
The standard iPhone 15 isn't getting left out in the cold, either, even if some of the rumored features are hand-me-downs from last year's Pro models. For example, we're expecting Apple to ditch the notch on the iPhone 15's display, turning to the Dynamic Island cutout that offers more uninterrupted screen space while also doubling as an alert center for notifications and live activities. The iPhone 15 could also pick up the upgraded 48MP main camera that's currently limited to the iPhone 14 Pro.
No, those aren't revolutionary changes for the basic iPhone. But those enhancements will mean a more capable device for people who balk at spending more than $800 on a smartphone.
iPhone 15 outlook
Again, Apple is heading into its fall product launch under decidedly different circumstances than Samsung faced with July's Galaxy Unpacked event. But one thing looks to be consistent about the two events — expectations are always high surrounding the launch of new premium phones. The difference seems to be that, based on rumors, Apple seems well-positioned to deliver on those expectations.
More from Tom's Guide