In a former life, I was a hardcore MLS fan, regularly attending DC United games as part of the Barra Brava supporters' group. And while I don't follow the league as closely as I used to, I was excited to see Apple announce MLS Season Pass, which will bring every MLS game to Apple TV Plus subscribers for an additional $12.99 a month.
But after learning more about the new soccer streaming service, I noticed a glaring omission from Apple's offering — no 4K games. Instead, the entirety of Apple's MLS Season Pass will be broadcast in 1080p.
Apple's choice to skip 4K is still shockingly an upgrade for MLS fans
To be fair to Apple, 1080p is an upgrade. It may not seem like it given the world we live in, where conversations include the best 8K TVs or how to stream the Super Bowl in 4K. Admittedly, the latter was an up-scaled UHD broadcast of a 1080p recording. But MLS has long lagged behind the broadcast resolutions of its competing sports leagues.
In fact, MLS fans may be happy that they're finally getting games in full high definition. While the pinnacle of soccer, the English Premier League (EPL), is about to show several games in 4K in the U.S. via NBC Sports 4K on FuboTV, MLS fans have been limited to a max resolution of 1080i — often being limited to just 720p resolution.
Apple should be pushing the envelope, not playing things safe
The issue here is that we don't look to Apple to do a bare minimum upgrade, we look to Apple to revolutionize whatever industry it is sinking its teeth into. And if it doesn't revolutionize it, we want Apple to become the gold standard for whatever tech it's involved in.
Apple TV is a great example. The Apple TV 4K is a great — albeit expensive — streaming box. It provides support for the latest HDR technology, it has a phenomenal user interface and it uses a fast chipset built by Apple to ensure peak performance. It isn't a half-measure.
Nor is Apple TV Plus, the tech giant's streaming service. While it may not have the deepest content library, it puts out movies like CODA, which won the Oscar for Best Picture. It also puts out TV shows like Severance, which was our choice for the best TV show of 2022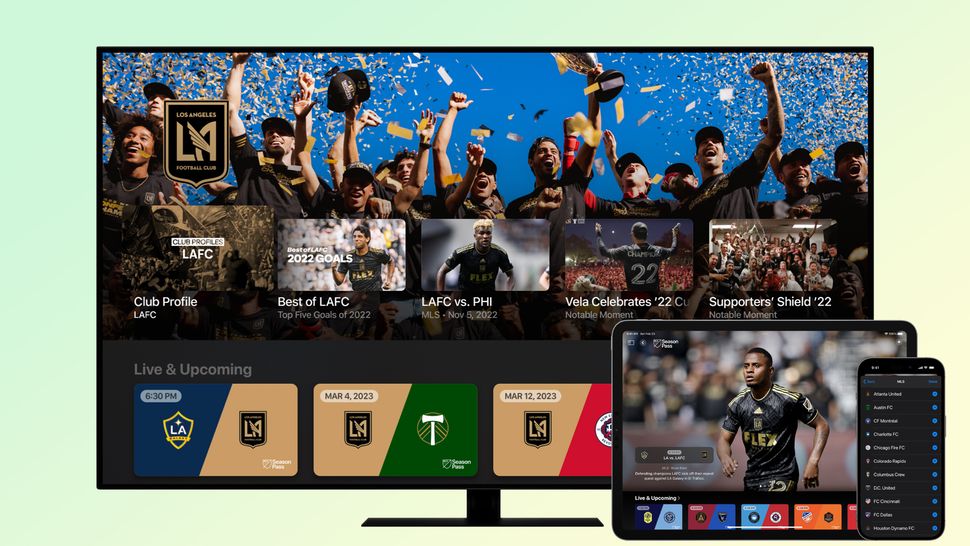 So when Apple says that it won't have any games in 4K, that is a major disappointment. I understand that having every game in 4K would be a stretch — if not an outright possibility. The EPL doesn't put out all its games in 4K, nor does any sports league. Even the Super Bowl was technically an HD broadcast that was upscaled to 4K rather than broadcast in native 4K.
Maybe Apple and its partners at IMG and NEP, who are working with Apple on the production side of the MLS Season Pass, couldn't find a way to get 4K broadcasts done this year and it will come soon. Maybe the best they could do was promise 1080p and every single game, which to be fair are not inexpensive promises to come through on. But given that Apple is one of the largest companies in the world, it feels like they didn't deliver enough this time. MLS Season Pass needed to be the best sports streaming service out there for Apple to make waves and unfortunately, with no 4K games they failed to move the ball far enough.