Despite being one of the best wireless earbuds around thanks to great audio features that include personalized options such as noise cancelling and spatial audio, Apple's AirPods Pro 2 aren't known for having the best sound. They're competitively priced and set the benchmark for advanced features at $249, but most sound experts rank them below legacy brands like Bowers & Wilkins, Sennheiser, and Sony. Not to mention several of the best wireless earbuds outperform the AirPods when it comes to overall sound quality with music.
I'm not saying the AirPods don't have good sound. Apple did upgrade audio on the AirPods Pro, and has remained consistent on the latest AirPods 3 and AirPods Pro 2 releases. Additions like adaptive active noise cancellation (ANC) and spatial audio have also made music and movies more engaging on iOS/macOS devices, but despite these upgrades, AirPods are not for audiophiles.
I've been testing wireless earbuds since the original AirPods released and have reviewed over 100 models. Believe me when I say that the market offers plenty of superior-sounding AirPods alternatives if audio quality is your goal. With that in mind, I've listed 5 recommendations. Some are similarly priced but drop features to concentrate on delivering the best sound quality above all else, while others match the AirPods Pro models for sound and features, but cost significantly less.
To discover which are the best-sounding AirPods alternatives for your budget, read on.
Best audiophile earbuds
1. Campfire Audio Orbit
The $249 Campfire Audio Orbit are the brand's first soiree into the true wireless space. Available to buy from the company's online store, not only do these buds crush category leaders like the AirPods Pro 2 in sound performance, but they also rank among the best audiophile headphones.
The Orbit will satisfy the most audio-driven music lover who cares little for extras. There's no active noise cancelling here, but the audio spec sheet runs to custom 10mm dynamic drivers, liquid crystal polymer (LCP) diaphragms, and Bluetooth 5.2 with aptX codec elevates sound across all media platforms.
When it comes to sound quality, Campfire Audio knocked it out of the park. The acoustic chamber and drivers give these buds a wide and impactful soundstage that lays out instruments and vocals precisely for a depth-filled listening experience. They handle minimal bass line with aplomb to sound more vibrant, while smaller details, like the feel more prominent and everything sounds crisp and transparent no matter what you're listening to.
The Orbit's sound profile gives a default EQ and 7 presets, but they're difficult to identify since they're not named and they don't show the frequency curve. You're left to trust Campfire Audio's sonic judgement, which is pretty spot on. If you don't like the default EQ or presets, there's an option to create a sound profile by playing with the seven-band EQ.
Flagship audio and ANC
2. Sennheiser Momentum True Wireless 3
The Momentum True Wireless 3 earbuds launched at a similar price to the AirPods Pro 2 ($249 / £219 / AU$399), and can also currently be found discounted to $199 at Amazon. They're an all-around beauty, with everything that made the over-ear Momentum 4 noise-cancelling headphones a critical success carried over to these sleek-looking buds. Sennheiser's sound profile is dexterous and informative and can be personalized through a variety of customization tools.
The TW3 are a poised and dextrous listen, able to give rhythms full expression while keeping the tempo moving forwards. The soundstage they generate is expansive, wide-open and properly organized — so every element of the recording gets sufficient elbow-room to do its thing unhindered. There's a gratifying amount of information throughout the frequency range, and in every circumstance these earbuds let you know exactly what's going on. The midrange, in particular, is packed with information, so what's an already characterful vocal is absolutely explicit via these earbuds.
There's an equalizer with six effective presets, plus adaptive settings like Sound Check and Sound Zone that tailor audio to your hearing and automatically adjust the EQ to your location. Everything works exceptionally well. AptX Adaptive dynamically scales the bitrate to increase streaming quality on hi-res music services. Other notable hallmarks include powerfully adaptive ANC, strong connectivity, and terrific touch controls.
Best for luxe audio features
3. Sony WF-1000XM4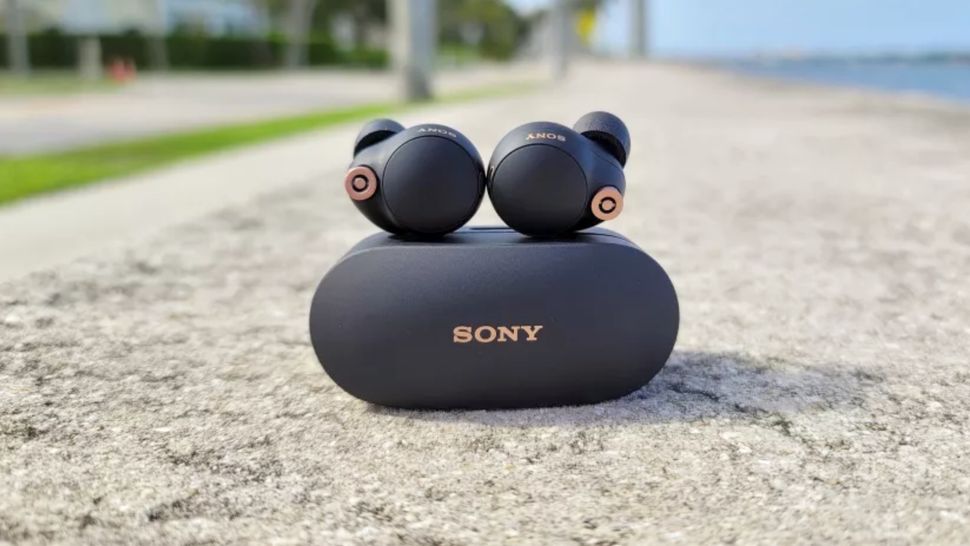 Personalized spatial audio is awesome, and I regularly use it when listening to Dolby Atmos-compatible tracks with my AirPods Pro. Sony's WF-1000XM4 are priced at $279, £199, AU$348 (although they can regularly be found discounted to around $199 at several online retailers), and deliver a more natural and refined listening experience using its own 360 Reality Audio.
The dual dynamic 6mm drivers fitted inside the earbuds produce full-bodied sound, and the 3D audio format makes music and movies sound more realistic. Sony's customizable EQ via its Headphone Connect app lets users tweak sound to their ears, as well as select from a variety of well-engineered presets tailored to complement different music genres. Digital Sound Enhancement Engine (DSEE) Extreme is also a valuable sound feature that aims to upscale compressed audio files, and LDAC support ups the amount of data over Bluetooth connectivity using compatible playback devices.
The WF-1000XM4 have a refined sound profile that makes all kinds of material sound dynamic and well-defined. Stereo imaging is phenomenal, with instruments accurately placed and localized on tracks and have an immersive quality. Old and new recordings are brought to life just as if the musicians were playing right in front of me, and vocals have a crispness and prominence that makes you hear and feel the emotion in the voice.
These are a feature-laden model, and although a few years old now, their ANC performance means they continue to rank among one of the top noise-cancelling headphones around. Long battery life, smart voice activation controls, and a gorgeous design round out these beauties.
Best no-frills buds
4. Grado GT220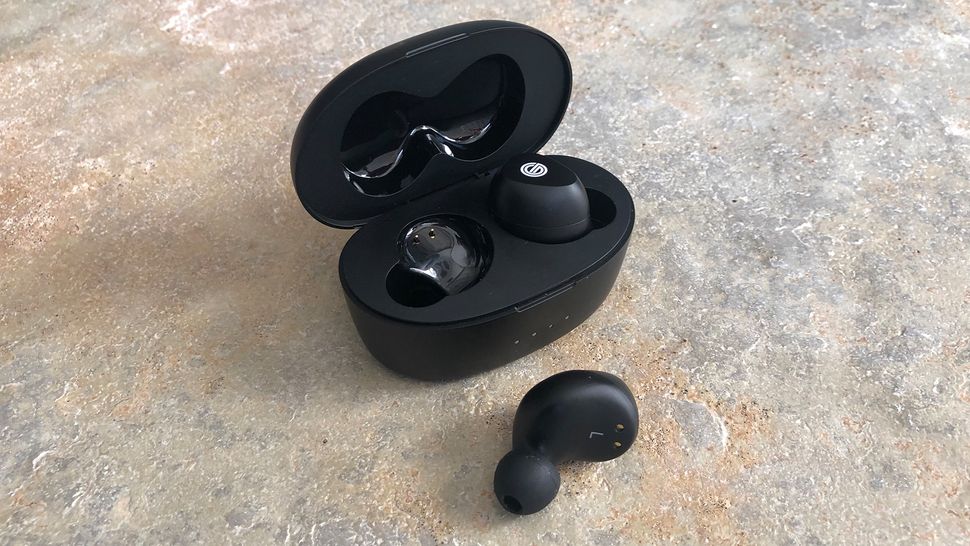 Despite their lack of style and special features, the Grado GT220 offer near-class-leading sound in a secure-fitting design. It's all about the audio presentation on these buds. Frequencies are expertly balanced to consume every low, mid, and high that comes out of the 8mm full-range driver. Bass is deep without being over-bloated on boom-heavy recordings. The texture and detail on vocals are much more transparent than what you'll hear on the AirPods Pro; we recommend listening to ballads and live events. Each tip creates a tight acoustic seal to enjoy full, accurate sound.
You can buy the Grado GT220 earbuds for $259 via the company website that links to 4ourears.com — or you can pick them up in the U.K. discounted to £229 direct from grado.co.uk down on the original £250 retail price.
There's aptX HD or aptX Adaptive support for the highest quality Bluetooth signals, but in terms of outright sound quality via standard aptX, the GT220 are seriously impressive. The depth these buds bring to music is immediately apparent and can deliver a deep bass sound without being over bloated. There's plenty of texture and detail to vocals and every instrument is revealed in the recording mix with ease.
It might be difficult to overlook the missing extras like ANC and companion app support, but these are meaningless add-ons for those who prioritize sound over everything else.
Best sound under $120
5. Sony WF-C700N
As much as I love the $99 WF-C500 for their outstanding audio performance, the WF-C700N ($119 / £99 / AU$199) are a great value step up that fine-tunes Sony's sound profile and throws in excellent ANC for good measure. Music sounds vibrant and detailed, especially on hi-res streaming platforms like Tidal where you listen to 360 Reality Audio tracks optimized for immersive sound. The WF-C700N don't support aptX or Sony's audiophile-grade LDAC codec to stream hi-res content at a higher bit rate as with the WH-1000XM4, but wireless streams via AAC and SBC sound great.
You get fantastic instrumental separation that isn't available on most sub-$120 earbuds, along with strong reverb that decays smoothly on bass-driven tracks. Speaking of which, the low end still packs a punch and doesn't overwhelm the soundstage, giving mids and highs plenty of space to shine. Enhancement tools like EQ and DSEE are also available to adjust sound and increase clarity.
The WF-C700N boast great sound that can be tailored to your tastes via the exceptional Headphone Connect app, while solid noise neutralization ensures that you enjoy music and movies undisrupted in noisy environments. These buds also provide longer ANC playtimes than the AirPods Pro and have great call quality, too.
More from Tom's Guide