Strap in for another journey to Neverland. The new Disney Plus movie Peter Pan & Wendy is the latest screen adaptation of the classic tale of Peter Pan, the boy who refuses to grow up.
Peter Pan & Wendy streaming details
Date: Friday (April 28)
Time: 3 a.m. ET / 12 a.m. PT / 8 a.m. BST / 7 p.m. AEDT
You probably know the broad outline: Wendy Darling (Ever Anderson) is a young girl afraid to leave her childhood home behind. Then, she meets Peter Pan (Alexander Molony), a boy who can fly.
Along with her brothers, John (Joshua Pickering) and Michael (Jacobi Jupe), she travels with Peter and the tiny fairy Tinker Bell (Yara Shahidi) to the magical world of Neverland. There, they encounter the evil pirate Captain Hook (Jude Law) and embark on a thrilling and dangerous adventure that will change their lives forever.
Here's everything you need to watch Peter Pan & Wendy. Plus, watch the trailer below:
When is Peter Pan & Wendy streaming on Disney Plus?
Peter Pan & Wendy premieres Friday, April 28 on Disney Plus.
It drops at 12 a.m. PT / 3 a.m. ET / 8 a.m. GMT / 7 p.m. AEDT.
The movie is rated PG and runs for 1 hour and 46 minutes.
Disney Plus' price recently changed in the U.S. Now, the traditionally ad-free tier is $10.99 per month. There's also the new Disney Plus Basic, an ad-supported tier at $7.99 per month.
In the UK, Disney Plus will set you back £7.99 per month or £79.90 per year, while in Australia the price is AU$13.99 per month and AU$139.99 per year.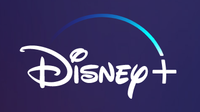 Disney Plus gives you access to the entire Disney vault of classics like Frozen, The Little Mermaid and Beauty and the Beast as well as newer hits like The Mandalorian, Loki and more. In the US, you can get the most value with the $12.99 bundle that throws in Hulu and ESPN Plus.
While Hulu and ESPN Plus bundles aren't available in the UK and Australia, access to Star is included in the monthly price (£7.99 / AU$13.99), which effectively doubles Disney Plus' content lineup by including more TV shows and movies for grown ups.
How to watch Peter Pan & Wendy internationally
Disney Plus is available in Australia, Austria, Belgium, Canada, Denmark, Finland, France, Germany, Iceland, India, Indonesia, Ireland, Italy, Japan, Luxembourg, Mauritius, Monaco, Netherlands, New Zealand, Norway, Portugal, Spain, Sweden, Switzerland and the United Kingdom, so it's not going to be tough to get access to Peter Pan & Wendy.
More from Tom's Guide