The Dell XPS 13 (2022) is one of the thinnest laptops you can buy. This sleek ultraportable has a design that we really appreciate, and it has the power to back it up. And seeing as it's just hit its lowest ever price, we have no problem recommending it.
Dell is currently running a limited time sale, with the XPS 13 on sale for $849 at Dell at time of writing. That's $250 less than the regular price for this specific configuration, which is a good deal for anyone looking for a lightweight laptop.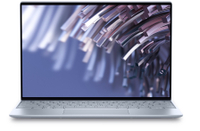 Dell XPS 13: was $1,099 now $849 @ Dell
The XPS 13 is a good all-rounder, and one of our favorite lightweight laptops. While the lack of a headphone jack is disappointing, its 13.4-inch 1920 x 1200 60Hz 'Infinity Edge' display is tremendous. For $849, this solid laptop packs in a Core i7-1250U CPU and 16GB of DDR5 RAM, proving itself a decent performer for everyday tasks.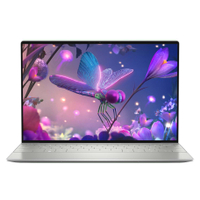 Dell XPS 13 Plus: was £1,299 now £898 @ Dell
UK readers looking for a similarly good deal should check out the XPS 13's big brother. The Plus model sports a brilliantly vibrant OLED display, a comfortable keyboard and powerful audio. Battery life is nowhere near as good as the regular XPS 13 though, and we're not huge fans of the overly sensitive touchpad.
And what exactly do you get for your money? All in all, a decently specced system. This XPS 13 config has a 12th-gen Intel Core i7-1250U CPU, 16GB of DDR5 RAM and two 512 NVMe SSDs. Throw in a 13.4-inch 'Infinity Edge' display, and you're looking at a well-rounded laptop.
We really do love that screen. Capable of hitting a peak brightness of 500 nits, it's an excellent display for surfing the web, watching the best streaming services and .
We're less keen on some of the other design decisions Dell has gone with. The lack of a headphone jack is annoying, its 720p camera is weak and we found the lid was difficult to open during our review.
Unlike the best gaming laptops, the XPS 13 doesn't have enough grunt under the hood to tackle your favorite titles. That said, it does have great staying power.
During our battery life test — which involves constant web browsing with screen brightness running at 150 nits — Dell's laptop lasted 13 hours and 11 minutes. That's a seriously impressive result.
The XPS 13 proves to be a decent performer when it comes to everyday computing tasks, and it's one of the most pleasingly lightweight laptops we've tested.
While it's obviously outgunned by the likes of the much more expensive MacBook Pro 14-inch (2023), at its current sale price, we'd still recommend giving the XP3 13 a try if you're in the market for a laptop that's under $1,000.