The PlayStation Store's latest sale has arrived and the season-appropriate Fall Savings sale is discounting plenty of the best PS5 games including Elden Ring, Hogwarts Legacy and Star War Jedi: Survivor.
There are almost 3,000 individual deals in this PlayStation Store sale spanning hundreds of top PS5 and PS4 games as well as DLC expansions and in-game currencies. Consider this sale a precursor to PlayStation's inevitable Black Friday discounts, but you don't need to wait until November to start shopping as these deals are unmatched.
There are plenty of excellent PS5 games in this sale, but with so many to choose from you might be struggling to separate the must-plays from the skippable titles, which is why I'm rounding up my personal favorite games in this latest PlayStation Store sale. From a stunning remake of classic survival horror to a high-school simulator crossed with a stylish dungeon crawler, there's something for everybody in my 9 picks below.
Just remember that the PlayStation Store Fall Savings sale runs until Thursday, October 26 so be sure to have made your selections before then. Now, with that bit of housekeeping out of the way, let's dive into my 11 favorite PS5 games in this new PlayStation Store sale.
Best PS5 games in Fall Savings sale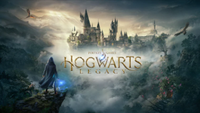 Hogwarts Legacy: was $69 now $48 @ PlayStation Store
Step into the Wizarding World of Harry Potter in Hogwarts Legacy. This open-world RPG lets you attend the iconic school of witchcraft and wizardry where you'll learn spells, brew potions, and tame magical beasts. You'll also have to battle dark wizards, scheming goblins and monstrous spiders, before deciding the fate of the entire wizarding world.
Elden Ring: was $59 now $39 @ PlayStation Store
A collaboration between developer FromSoftware, the creators of Dark Souls, and acclaimed fantasy author George R. R. Martin, Elden Ring is a stunning open-world action RPG where every victory is hard-fought. You'll die frequently, but the sense of satisfaction that comes after downing a hulking boss after dozens of defeats is practically unmatched in gaming. One of the PS5's most challenging and very best games to date.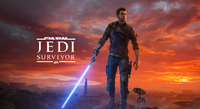 Star Wars Jedi Survivor: was $69 now $45 @ PlayStation Store
Star Wars Jedi: Survivor is arguably the best Star Wars media in years. Playing once again as Jedi in hiding Cal Kestis on the run from Sith inquisitors, this galaxy-spanning third-person action-adventure game combines satisfying lightsaber combat with rewarding exploration and also packs a highly cinematic story that will thrill Star Wars fans both new and old.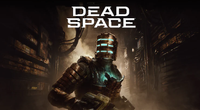 Dead Space: was $69 now $41 @ PlayStation Store
Step back into the space boots of Isaac Clarke in this remake of the legendary sci-fi survival horror, Dead Space. The USG Ishimura has been overrun with nightmarish enemies, and it's your job to discover the source of the outbreak while trying to keep your sanity in check. You'll need to conserve your resources by strategically dismembering enemies.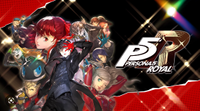 Persona 5 Royal: was $59 now $35 @ PlayStation Store
Persona 5 Royal is part turn-based RPG and part high-school simulator. You play as a new student who has recently moved to Tokyo. Soon you discover the ability to transverse a strange alternate reality and form The Phantom Thieves in an effort to fix the corrupt society around you. Just be warned, Persona 5 Royal will consume all your free time once it gets its hooks in.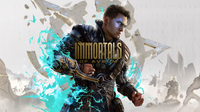 Immortals of Aveum: was $69 now $41 @ PlayStation Store
A highly cinematic single-player shooter, Immortals of Aveum swaps out guns for magic spells. You play as Jak, a wisecracking caster, who joins an elite order of battlemages in an effort to save the world from a cataclysmic event. Master three disciplines of magic, and fight hordes of deadly foes in this refreshing twist on the FPS genre.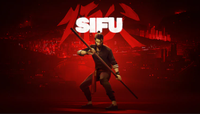 Sifu: was $39 now $19 @ PlayStation Store
Unleash your inner John Wick in Sifu. This intense beat 'em up casts you as a young Kung Fu student on a quest for revenge against those who wronged you. But each time you fall, you will age, and with that comes serious consequences. Be warned this is a brutally challenging game but when you nail a string of perfect attacks, it offers a feeling that few games on PS5 can match.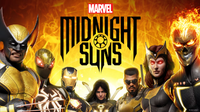 Marvel's Midnight Suns: was $69 now $23 @ PlayStation Store
Marvel's Midnight Suns is one of the most overlooked games on PS5 right now. It brings together a roster of iconic Marvel superheroes including Spider-Man, Wolverine and more to battle the demonic Lilith via strategic turn-based battle. But when you're not engaged in combat you can build your relationships back at base which in turn makes your heroes stronger.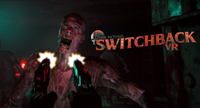 The Dark Pictures Switchback VR: was $39 now $27 @ PlayStation Store
Strap in for this seriously scary PSVR 2 exclusive where you'll experience several nightmarish roller coaster rides set across a variety of locations from The Dark Pictures universe including a haunted ghost ship and an infested underground cavern. Feel your stomach drop as the immersive powers of the PSVR 2 combine in this exhilarating action-horror shooter that will have you literally jumping out of you seat in terror.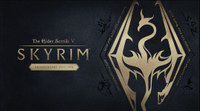 The Elder Scrolls V Skyrim Anniversary Edition: was $49 now $19 @ PlayStation Store
Yes, it's another port of Skyrim, but this legendary RPG has never played better on a console than it does on PS5. Experience improved performance and visuals, and new Creation Club content in this Anniversary Edition. Plus, with this package offering the full Skyrim base game and its three DLC expansions, you'll be lost in the world of the Elder Scrolls for months.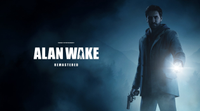 Alan Wake Remastered: was $29 now $9 @ PlayStation Store
Alan Wake is a writer on a mission to find his missing wife in the picturesque town of Bright Falls, but his plight is made even more mysterious when he begins to discover pages of a horror novel he has no memory of writing. This beloved action-thriller has been remastered for PS5 and now includes both DLC chapters and across-the-board visual and performance improvements.