9 Snapdragon 845 Features That Will Supercharge 2018's Phones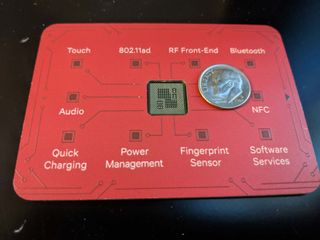 Meet the New Dragon
The future of high-end smartphones is upon us. Back in December, Qualcomm has unveiled its next flagship processor, the Snapdragon 845, and we've since had a chance to learn more about this next-generation processor. The chip, which will make its way to top phones from Samsung, LG, and others, will offer a host of upgrades over 2017's Snapdragon 835, including more power, strong security and better battery life.
We already know of two upcoming phones that will feature the Snapdragon 845 — Samsung's Galaxy S9, which goes on sale March 16, and the Xperia XZ2 from Sony, which will arrive later this spring in the U.S. With this chip inside, these phones could rival the iPhone X (though our benchmarks suggest Apple's phones still might have a performance edge). Read on to learn more about the Snapdragon 845 and its top features. (Image Credit: Philip Michaels/Tom's Guide)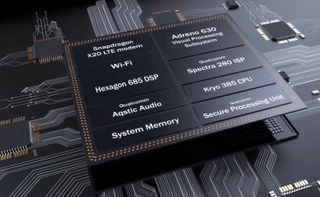 More Power, Of Course
Qualcomm's Snapdragon 845 comes with an 8-core Kryo 385 CPU that's capable of delivering a 2.8GHz clock speed. That all translates to a 25 percent boost in performance from the Snapdragon 835, so apps should open faster and processor-intensive tasks should run more smoothly than before. When we had a chance to benchmark the Snapdragon 845, we saw a 28 percent improvement over the Snapdragon 835-powered Galaxy Note 8 in Geekbench 4 results, though even Qualcomm's latest chip still can't match the eye-popping score of the iPhone X.
Image Credit: Qualcomm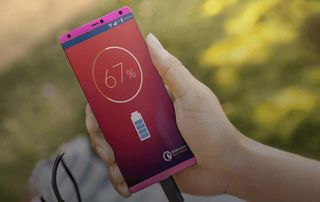 Longer Battery Life, Faster Charging
Qualcomm said that its Snapdragon 845 is the most energy-efficient chip it's ever offered, helping mobile devices last all day. In a demo at Qualcomm headquarters, we've seen a device running on a Snapdragon 845 consume 20 percent less power when streaming 4K video than a Snapdragon 835-powered device. Qualcomm's new chip also supports Quick Charge 4+ technology, so you'll be able to boost your smartphone battery's charge up to 50 percent of its capacity in just 15 minutes.
Image Credit: Qualcomm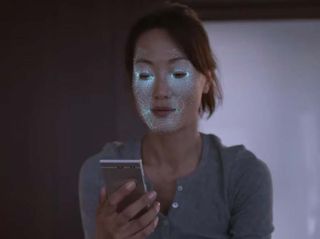 A Face ID Challenger
Move over, iPhone X. According to Qualcomm, its chip technology will be able to accommodate face-scanning features like those you'd find in some of today's higher-end devices. Better yet, Qualcomm's chip can analyze 50,000 dots on your face, topping Apple's 30,000-dot analysis for its Face ID feature.
Image Credit: Qualcomm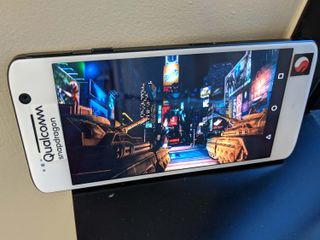 A Better Gaming Experience
Gamers should find a better experience with the Snapdragon 845. The chip ships with the Adreno 630 visual processing subsystem that will deliver a 30 percent improvement in graphics and video rendering compared to the Snapdragon 835. Indeed, when we ran benchmarks on the new processing platform, the Snapdragon 845 turned in better numbers on GFXBench 4.0 than a host of Snapdragon 835-powered phones. It also bested the iPhone X on 3DMark's Sling Shot OpenGL 3.0 benchmarking test.
Image Credit: Tom's Guide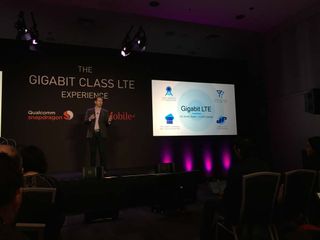 Faster Connectivity
In a bid to get Android devices on the cutting edge of connectivity, the Snapdragon 845 will include the company's X20 LTE modem. The modem can deliver up to 20 percent faster peak and real-world speeds compared to the X16 modem in current flagships. The X20 modem also supports Gigabit LTE, at least on cellular networks that can deliver those speeds. The modem works with 802.11ad and 802.11ac Wi-Fi.
Image Credit: Tom's Guide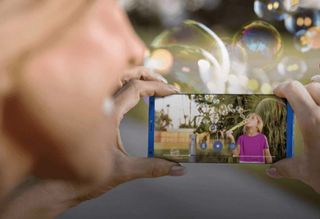 Capture Better Photos and Video
With help from the Qualcomm Spectra 280 ISP, Qualcomm is promising Snapdragon 845-equipped devices will capture better-looking photos. Devices equipped with the chip will be able to capture up 16-megapixel at 60 frames per second and videos can be shot at an ultra HD resolution. And improved artificial intelligence means the Snapdragon 845 makes it possible to see bokeh effects in real-time before you've even taken a picture.
Image Credit: Qualcomm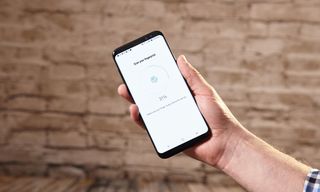 A More Secure Platform
The Snapdragon 845 is the first Qualcomm chip to launch with the Qualcomm Secure Processing Unit (SPU). The component is a "vault-like" feature that securely stores important data. It can only be unlocked with biometrics.
Image Credit: Tom's Guide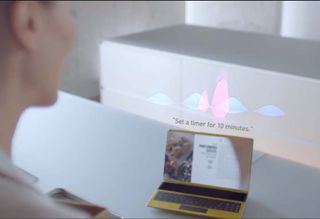 Improved Artificial Intelligence
AI will also get a boost with the Snapdragon 845. Qualcomm said that its chip will help virtual assistants deliver better and more intelligent responses and should be capable of doing more across all apps. Because the AI processing occurs on the device itself, the Snapdragon 845 could make image recognition and voice commands run more smoothly than previously.
Image Credit: Qualcomm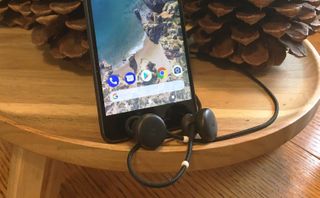 So Long, Headphone Jack
Qualcomm has seemingly paved the way for Android devices makers to ditch the headphone jack. The company said that the Snapdragon 845 will support Bluetooth 5, which makes wireless earbuds all the more efficient and appealing. That kind of support could be enough for device makers to ditch headphone jacks and save some cash on that component. The 845-powered Galaxy S9 retains the headphone jack, though.
Image Credit: Tom's Guide