14 Cheap Noise-Canceling Headphones (Under $200), Ranked Best to Worst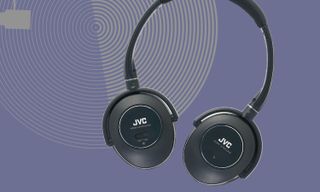 What to Buy (or Avoid)
You don't need to spend a small fortune to block out noise when you're listening to music or bingeing on Netflix. There are high-quality, noise-canceling headphones to be had for under $200, which we discovered after purchasing and testing the best-selling models on Amazon. And stay tuned, we've just called even more cans to add to the list.To narrow the field to our top picks, we evaluated each pair of noise-canceling headphones based on fit and comfort, as well as audio quality. But the most important criterion was the ability to create a cone of silence around us. Based on our testing, here are the best (and worst) noise-cancelling headphones you can get on the cheap. For more premium ANC picks, check out our best noise-cancelling headphones page. And be sure to visit our best headphones and truly wireless earbuds pages for cans and buds for every budget and use case.
Credit: Tom's Guide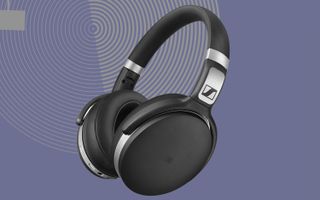 Sennheiser HD 4.50 BTNC (4.5 stars)
The Sennheiser HD 4.50 BTNC headphones were the clear-cut winner in multiple categories and quickly became my favorite pair. The design is minimal and elegant, with a matte-black plastic covering over the headphones, which display the silver-accented logo. There is a good amount of padding on the ear cups and acceptable padding on the headband, making them comfortable to wear for a few hours.
The audio was clean and discernable in both the highs and lows, even from a wireless headphone. NoiseGard noise cancellation was effective and didn't change the sound profile too much. With a rechargeable wireless design and up to 19 hours of battery life, Sennheiser's headphones are my first choice.
Credit: Sennheiser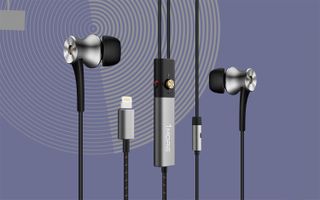 1More E1004 Active-Noise Cancelling In-Ear Headphones (4 stars)
If you haven't already given in to the pressure of buying AirPods, then you're still on the hunt for an inexpensive pair of lightning earphones. These in-ears might be just the ticket. The 1More E1004 delivers solid audio performance and noise cancelling on the cheap. The sound is warm, plus the noise-cancelling technology is capable of blocking out high-pitched sounds from screams to truck engines. 1More also offers a wide range of accessories including a carry case, shirt clip, and several ear tips and wings in different sizes.
The hefty control module does make it difficult to form a tight seal, as the extra weight pulls the earbuds from your ears. This, in turn, affects bass response and causes sound to bleed. Wind can be an issue with ANC mode as well, producing clatter that interferes with music enjoyment.
Credit: 1More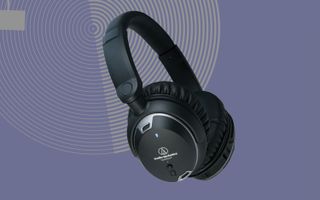 Audio-Technica ATH-ANC9 (4 stars)
Audio-Technica offers a great-sounding pair of headphones with the ATH-ANC9. Although they're an older pair, they still deliver a solid audio experience and comfort. You get memory foam in the ear cups and headband for a comfortable experience, though those ear cups tended to squeeze more than I preferred after a while.
Sound quality is fairly balanced, and the noise-canceling circuit has three modes – one for airplanes, a second for noisy offices and a third for studying – noted by one, two or three beeps. Despite its estimated 25 hours of battery life, my only gripe is that it is powered by AAA battery rather than a rechargeable internal battery.
Credit: Audio-Technica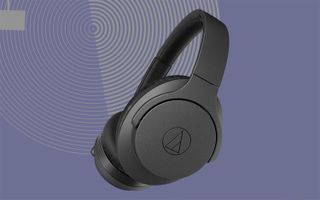 Audio-Technica QuietPoint ATH-ANC700BT Active Noise Cancelling Headphones (3.5 stars)
If not for the arcane controls and bass-heavy profile, Audio-Technica's latest noise-cancellers would rank higher. That's not to say they fall short of being a solid pickup. The ATH-ANC700BT can silence sound with the best of them, blocking about 90 percent of high-frequency sound waves. Isolation is just as solid, keeping outside interference to a minimum when disabling ANC mode.
The one major complaint I have is the touch panel, as the motion and swipe gestures often fail to register commands. Covering the entire left cup with your palm to activate noise cancellation might sound practical in theory, however, it doesn't translate well in real life. The pronounced lows also weaken the mids and highs on certain records, but not all.
Credit: Audio-Technica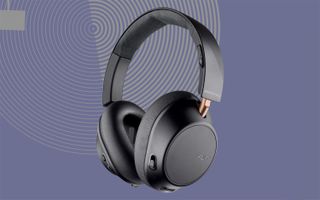 Plantronics BackBeat Go 810 (3.5 stars)
Plantronics's newest ANC model is a solid entry-level option for music lovers who want dependable noise cancellation and the same audio performance as the BackBeat Pro 2 SE. The lows are punchy and responsive, giving bass-heavy content some extra oomph. Sonics also receive a boost when pairing the headphones with the bundled auxiliary cable.
There are two ANC modes – low and high – each engineered to deal with ambient noise in different settings. You'll want to be selective when choosing one over the other, as the built-in mics do pick up a lot of noise when outdoors. Another brand hallmark that remains intact is strong battery life, as the BackBeat Go 810 gives listeners 22 hours with ANC mode on and 28 hours in standard mode.
Credit: Plantronics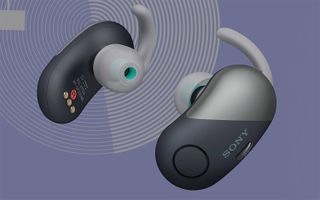 Sony WF-SP700N Wireless Bluetooth Headphones (3 stars)
A pair of truly wireless sports earbuds with great sound and noise-cancelation features – the Sony WF-SP700N is a one-of-a-kind product that caters to both audio and fitness lovers. The buds provide a secure fit with water-resistant capabilities to prevent slippage. The earbuds promote deep bass that delivers punchy lows for adrenaline junkies, while giving them the option of customizing the sound profile to their aural needs via Sony Connect app. The WF-SP700N also comes digital assistant-ready (Google Assistant or Siri). The buds only last three hours on a full charge, which seems paltry in comparison to other wireless earbuds, plus the portable charging case only provides a meager 2 charges.
Credit: Sony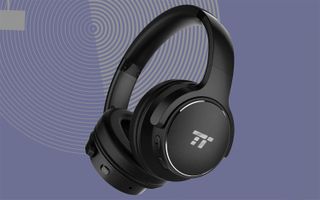 TaoTronics BH040 Active Noise Cancelling Headphones (3 stars)
If you just require something to pass the time or taking a short commute into the city, then the BH040 should suffice. The headphones do a fine job of cancelling out ambient sound in enclosed settings like an apartment or coffee shop. Lows and mids are prominent, though treble can sound harsh at high volume. However, wearing them for long stretches does apply extra pressure onto your ears and head. Bluetooth holds up well enough that you can teeter around the max range (est. 30 feet) and not worry about interference. The ability to connect to multiple devices simultaneously makes switching between media players seamless.
Credit: TaoTronics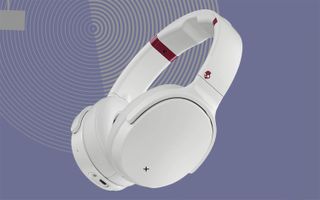 Skullcandy Venue (3 stars)
Skullcandy's first attempt at noise cancellation is impressive to say the least. The company's bass-heavy signature is more fine-tuned, opening the soundstage for clearer mids and highs. However, you'll want to keep the volume at a moderate level due to the high amount of noise leakage these cans produce when blasting music.
Enabling the ANC mode will block out 75 percent of ambient noise – just don't expect it to silence the drones of an airplane engine. Battery life does hold up well at 24 hours of listening time. Also, smart functionality in the forms of digital assistant support and Tile integration help cancel out some of the Venue's other drawbacks such as its poor control scheme.
Credit: Skullcandy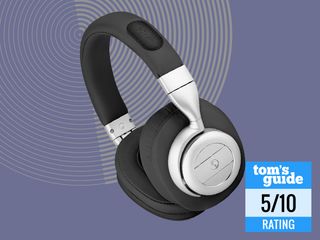 BOHM B76 Wireless Noise Cancelling Headphones (2.5 stars)
In design and functionality, the Bohm B76 are a not-too-distant cousin to what Damson and Linkwitz offer. Slightly more elegant and subdued in their design, the Bohm B76 feature only a volume up and down button on the right ear cup. Long-pressing these buttons skips the track forward or backward. Unfortunately, in my pair, holding the volume (-) advanced the track and volume (+) skipped back a track, the reverse of the way it is noted in the user manual.
The sound profile is muted and not as crisp as more expensive headphones, but at this price, it's certainly adequate. The ear cups were initially comfortable, but after an hour of listening, they started to press on my jawbone; due to their size, they were uncomfortable for me. If you have a larger head, this might not be an issue.
Credit: BOHM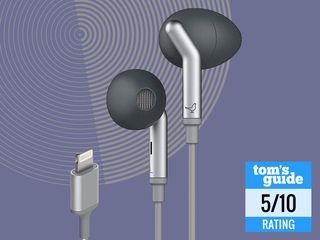 Libratone Q Adapt Lightning In-Ear Earphones (2.5 stars)
As the only pair of in-ear headphones we tested in round-up, Libratone brings an interesting concept of noise-cancelling earbuds to the market. This pair was created for Apple devices that have abandoned the 3.5mm headphone jack, allowing a wired connection through the Lightning port and won't work with Android devices or even your laptop. The shape somewhat resembles that of Airpods in a wired version. While they fit in my ears, their hard pland metal construction got a bit uncomfortable after twenty minutes of listening. Surprisingly, these earbuds put out some serious bass, but I wish it was a little cleaner and tighter and in some cases, overpowering to the rest of the track.
Libratone's Q Adapt noise cancellation worked to drowned out wind and some of the rumble from passing cars, however compared to over ear models in this test, couldn't stand up to the passive noise reduction from a big padded earcup. Overall a decent design, however wish comfort was higher on the priority list for design.
Credit: Libratone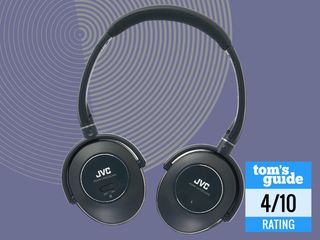 JVC HA-NC250 (2 stars)
While no longer a current model on JVC's website, you can still pick this wired pair up on Amazon for a little more than $100. The HA-NC250 uses an on-ear design that's made to sit on your ear rather than enclose the outer portion. While comfortable, you will likely notice a fair amount of pressure on your ears.
The noise canceling circuit is also powered by a single AAA battery, and JVC claims it lasts up to 50 hours. Sound quality was acceptable, though a bit hollow and distant with ANC off. Additionally, the volume output was somewhat soft, but it got significantly louder and fuller when the ANC circuit was switched on.
Credit: JVC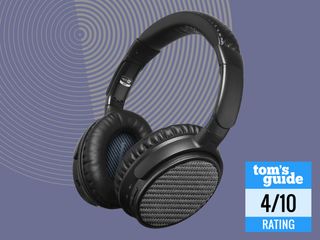 AtomicX Wireless Noise Cancelling Headphones (2 stars)
The AtomicX padded leather exterior, designed to look like carbon fiber, looks quite stylish. Unlike other headphones that use buttons on the outside of the ear cup, AtomicX placed buttons on the bottom of the ear cup. There is a power/play/stop button and volume rocker, which does double duty for skipping tracks.
These headphones are the second least expensive on our list, and it shows: The padding in the ear cups was the least comfortable among the ones I tested. After 30 minutes, I started to feel the plastic shell and headband, and it became uncomfortable.
While not terrible, they sounded kind of lifeless and tinny, likely due to the plastic shell that was used instead of aluminum. Activating the noise canceling seemed to help regulate the midrange and accentuated the bass notes, though tracks definitely lost their brightness with noise canceling enabled.
Credit: iDeaUSA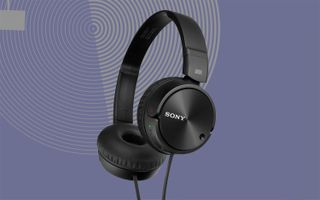 Sony MDRZX110NC Noise Cancelling Headphones (1 star)
While Sony is known for making some nice products, I would give this model a hard pass. Build quality is cheap and plasticy, and the padding was the worst of the headphones I tested, with zero padding on the headband. That made it uncomfortable for me to even test the MDRZX110NC for more than 10 minutes.
Sound quality was also by far the worst we heard from budget noise-canceling headphones. Unless a track was extremely bass-heavy, there wasn't a great bottom end or fullness to the music. Instead, you get an overaccentuated midrange and harsh upper end. Enabling the ANC makes the headphones about 15 to 20 percent louder. Similar to other headphones on this list, the MDRZX110NCs use an AAA battery to power the noise-canceling circuit, and it lasts an estimated 80 hours.
Credit: Sony